Pitching
Animarket Job Fair Trebon: Open For Registration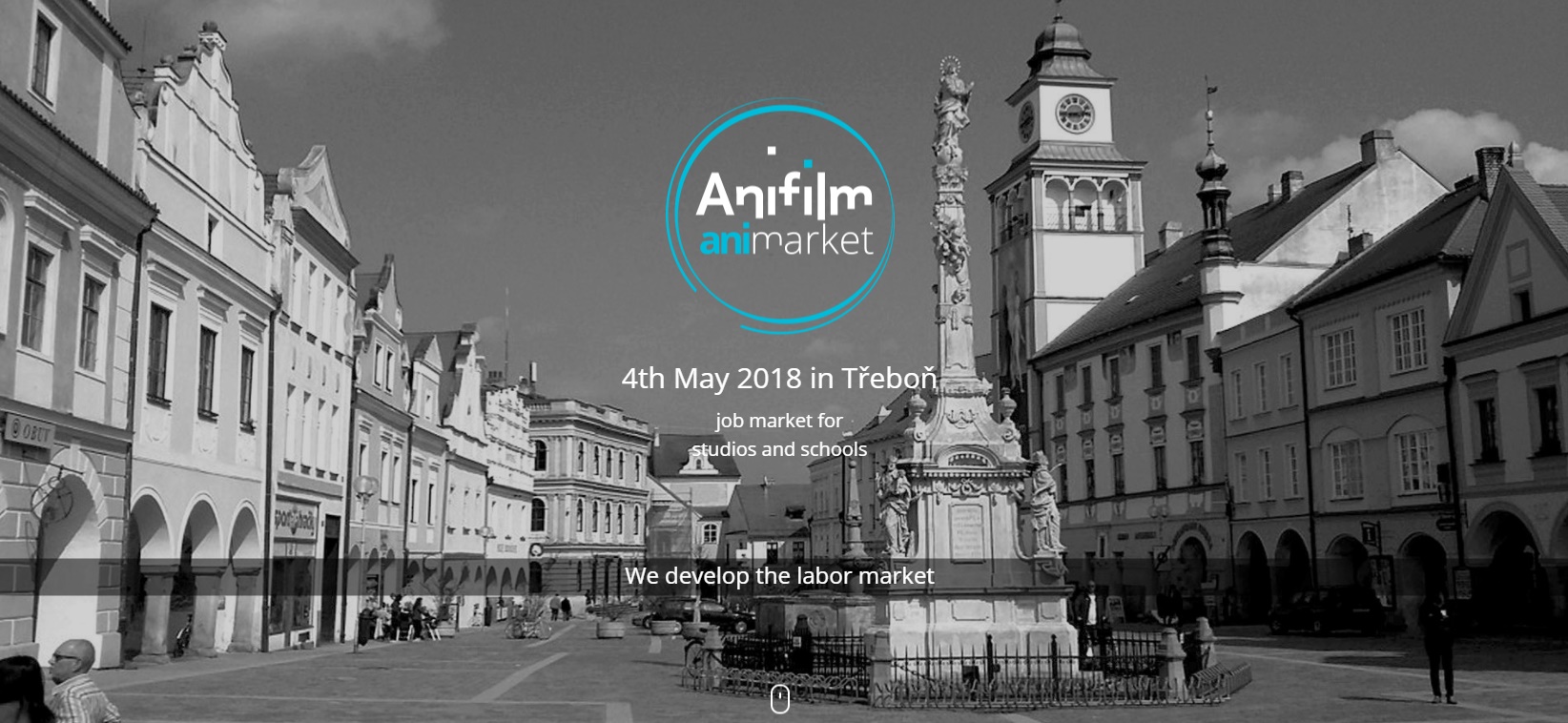 As a part of the Anifilm International Film FestivalAnimarket  Is a job market for studios and schools focusing on animation, VFX, game development and VR/AR with a balanced participation of subjects from CEE countries. Its aim is to provide long-term support to students and graduates in finding career opportunities in creative industries with natural emphasis on animation.
The event follows and expands its first edition organised under the name of Business Bistro. Participants will become a part of a growing job market within CEE region, have the chance to form international job cooperation (offers, scholarships etc.)


Practical Info:
When? 4th May (preparations 3rd May)
Where? In the Měšťanská Beseda on the Masaryk Squarein Třeboň
How? Stalls – two guided tours through the stall every day –each subject has a 5-7 minute time slot for self-promotion
Job offers? Presented directly on the Animarket + subsequent mediation after the festival.
Anifilm market offers:
Exhibition space
Invitation to the festival opening banquet on 3 rd May
One-to-one meetings
Paid package includes:
2 Anifilm Professional Festival Pass (for the whole festival programme) /  Presentation of your company in the festival industry catalogue and the event logoboard / Technical support / Help with securing accommodation
Fees: 
FREE for members of Association of Czech Animation Film and schools
40 € for members of Visegrad Animation Forum
80 € for other entities studios
+ entrance is free for all
Deadline: 25 March 2018
Animarket Coordinator: This email address is being protected from spambots. You need JavaScript enabled to view it.
More info:  Anifilm Animarket official page
Anifilm Animarket takes place 4 May 2018. The 11th Anifilm International festival of animated films Třeboň Czech Republic will be conducted, May 1st - 6th 2018.
SIGN UP: Want to read more free articles like this? Sign up for Our Newsletter
Read More About: