Pitching
Animated In Poland Pitching Call: 2018 Krakow Film Festival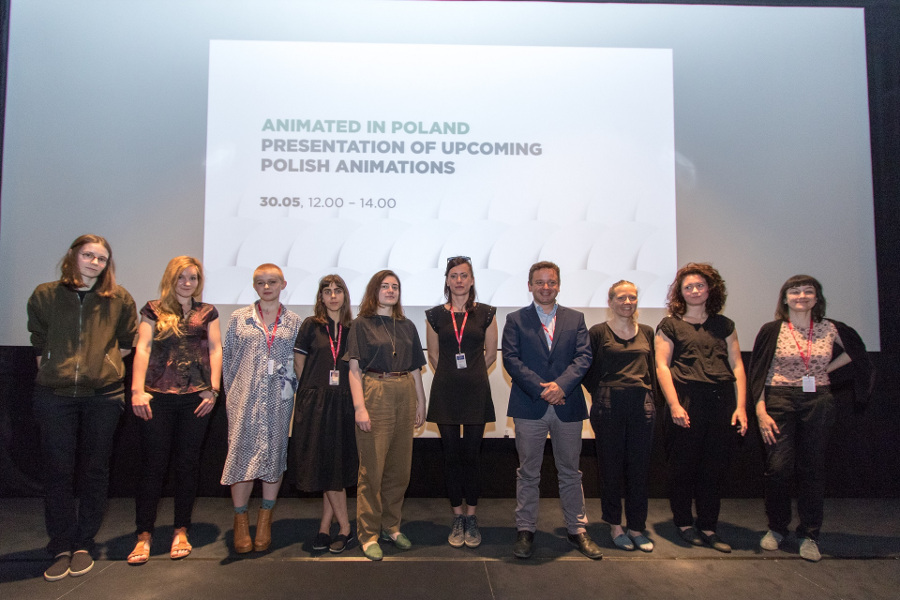 The Krakow Film Foundation, the organizer of the Krakow Film Festival and KFF Industry, invites  to submit projects of animated films for pitching ANIMATED IN POLAND,.
Recruitment of projects at ANIMATED IN POLAND will take place during the 58th KFFF, and invites Polish animated film projects are at the final stage of production, and will premiere. Representatives of selected projects will talk about their films and show their excerpts before they reach Polish and international film festivals.
The ANIMATED IN POLAND presentation first took place in May 2013, during the 53rd KFF . As part of last year's edition of the event, among others, were the film Tango nostalgia by Marta Szymańska  (shown in the student competition of Annecy festival) and Komfort  by Weronika Banasińska ( invited to Animafest Zagreb)
During this year's edition of ANIMATED IN POLAND, on May 28, the day before the pitching, all participants will take part in a training course preparing them for the projects presentation, combined with short consultations. The training will be led by Wim Vanacker - director of the NISI MASA Screenplay Department - European Network of Young Cinema,  and coordinator of one of the most important short film pitching - European Short Pitch.
The director which wins the best design award will receive a voucher for 10 days of post-production and sound design for the film. The founder and partner of ANIMATED IN POLAND is Studio Sound Mind, founded by Michał Fojcik - an acclaimed sound director, member of the Motion Picture Sound Editors (MPSE), responsible for the sound of such films as: "Gods", "Disco Polo", "Red Spider" "Or" Sztuka Kochania ". The award will be exploited at Sound Mind Studio.
The event is attended by international professionals associated with the animated film industry - representatives of festivals, film institutions, distributors and sales agents. Directly after the pitching, one-to-one meetings will take place at which the invited specialists will be at the disposal of the participants of the presentation.
Representatives of the projects selected from among the submitted applications will take part in the said training on 28 May and in the final presentation and one-to-one meetings on May 29. All events will take place as part of the KFF Industry - the industry part of the 58th Krakow Film Festival, and their language will be English.
For more info: Contact Marta Świątek  Email: This email address is being protected from spambots. You need JavaScript enabled to view it. by 15 April at the latest.
SIGN UP: Want to read more free articles like this? Sign up for Our Newsletter