Pitching
Carpel, The Piracy of Princess Priceless Win VAF Honours
 The 4th Visegrad Animation Forum  (Trebon, 3-5 May) continued in the tradition of the "market access platform" to enhance the visibility of Central European Films - Czech Republic, Slovakia, Poland, Hungary, Romania, Croatia were some of the countries represented.
 Out of 13 short films being pitched, the winner (and recipient of 2,000 Euros) was Carpel  by Tibor Banoczki, Sarolta Szabo  the talented couple behind Domestic Infelicity (France/Hungary, Producers: Sebastien Hussenot, Orsolya Sipos).
The unanimous jury decision was accompanied by most favourable comments on the originality of the story and design of the rather mysterious and obscure worlds of its directors.
One woman, one plant, one hundred years.
 Special Mention was given to Somewhere by Paul Muresan (Romania, Producer: Mihai Mitrica). Muresan studied art school in Cluj, Romania and his film Baby Nap was selected and awarded at many film festivals, including Stuttgart, Annecy and Anim´est (Bucharest).
In the Category TV SERIES out of the selected projects the winner was The Piracy of Princess Priceless by Flora Anna Buda, Balazs Turai (Hungary, Croatia, Producer: Drasko Ivezic)
The 12 x 10'00 Hungarian series pitched at 2015 Cartoon Springboard sees a restless and curious princess who joins a pirate crew.
Together they adventure from the snobbish Isle of Style through the conservative hypocrisy of the Dinosaur Dynasty, down to the Frog City, ravaged by civil war, up for a relaxing picnic on the Moon, all the way to the final battle with the terrible Kraken.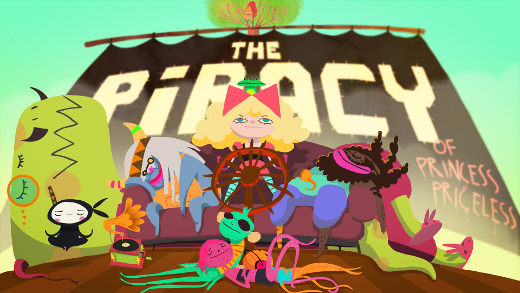 The Piracy of Princess Priceles

The jury for TV series commented the project for the large effort at creating an entire new universe of funny, inspired and yet close-to-real-life characters.
Special Mention was given to Borka and the Magic Dress by Beata Gurmai & Balint  Benkovits (Hungary, Producers: Beata Gurmai, Marton Ecsedy).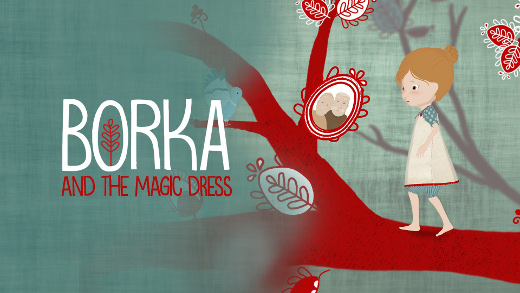 Borka and the Magic Dress
JURY / Short films:
Barbara Johnsonová — Creative Producer, Czech Television (Czech Republic)
Juraj Krásnohorský — Producer, Artichoke Film Production (Slovakia)
Christian Pfohl — Producer, Lardux Films (France)
Boško Picula — Film Critic (Croatia)
Graham Ralph — Director, Silver Fox Studio (Great Britain)
Kimmo Sillanmikko — Producer, Twisted Films (Finland)
JURY / TV Series:
Robert Baliński — International Relations Department, Polish Film Institute (Poland)
Tibor Búza — Programming Director, RTVS Slovakia (Slovakia)
Ádám Márton Horváth — Film Editor, Film Department, MTVA (Hungary)
Jan Maxa — Director of Programme Development, Czech Television (Czech Republic)
Frédéric Puech — Producer, Planet Nemo (France)
Lukáš Záhoř — Chief Producer, Stream.cz (Czech Republic)
Křešimir Zubčić — Editor-Buyer, Acquisition Department, Croatian Television (Croatia)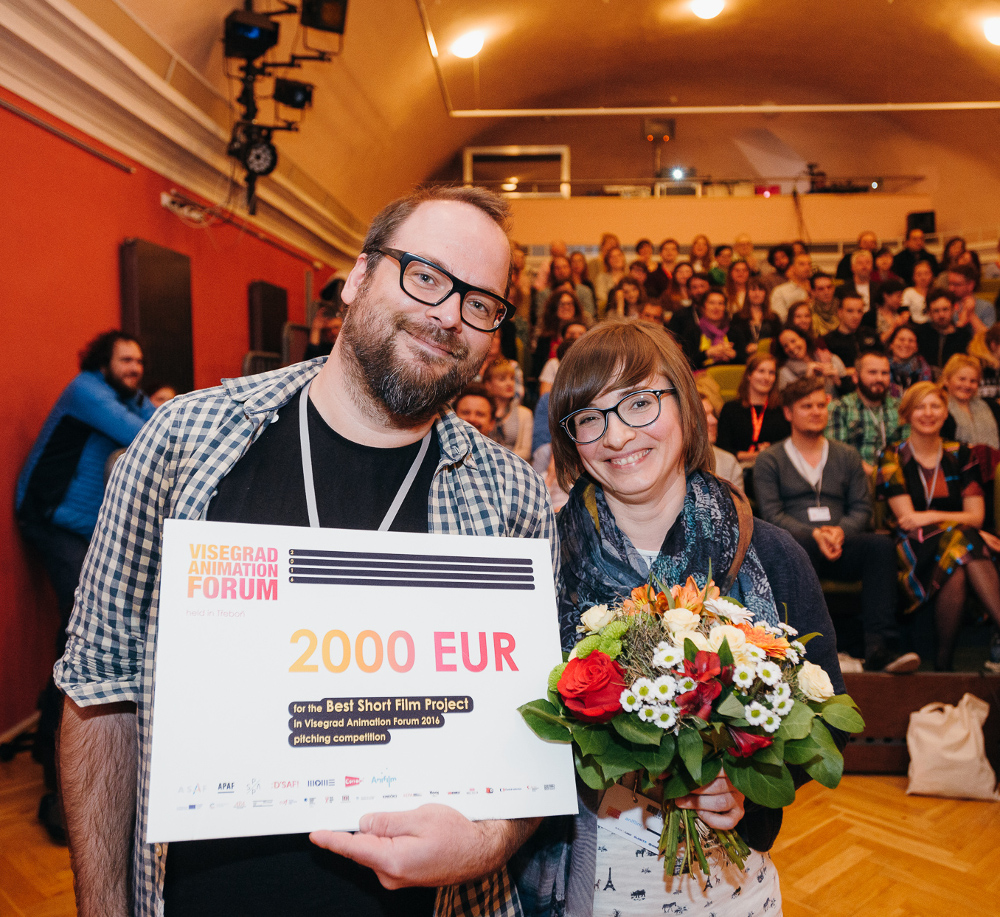 Photo: Tibor Banoczki, Sarolta Szabo winning the 2016 VAF prize (c) VAF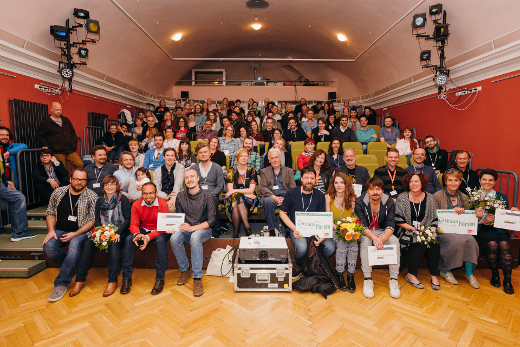 VAF winners and participants (c) VAF
Read More About: