Pitching
CEE Animation Forum 2023: 28 Selected Animation Projects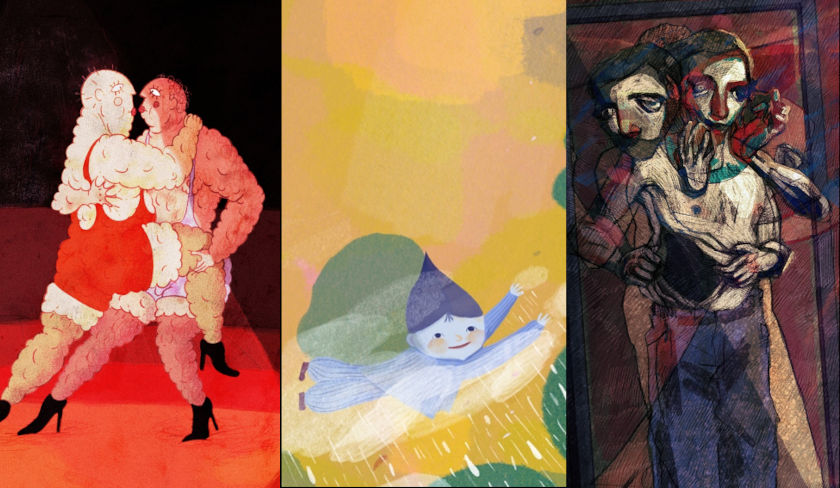 28 animation projects in 4 categories (Short Films, TV Series, Feature Animation, Student / Rising Stars) to be pitched in the always high-profile CEE Animation Forum (8-9 November, Pilsen, Czech Republic).
2D animation features in the majority of projects, with new works by the Finnish Joni Mannisto; his 'Wrestlers (pr. Bohle Studio) is a queer-coded parallelism of athletics and lovemaking. 'Cockpera' artist and Croatian director Kata Gugić returns with a non-linear 'Nightbloom' short film project.
Polish director Joanna Kozuch, responsible for the acclaimed animation doc 'Once there was a sea' will pitch her refugee crisis inspired 'LAST MINUTE'. The Ukrainian project 'Displaced Garden' by Kateryna Voznutsya picks up the issue of displaced persons from Donbas, Ukraine, where the war broke out in 2014.
5 feature animation films are to be presented in the CEE Animation Forum, from Poland, Hungary, Spain, Italy and Greece. Milorad Krstic (of 'Ruben Brandt, Collector') has his follow-up feature with 'MouMoush: The King of Plastic', a children's film, a 'scary and lovable film at the same time -as he describes it.

The TV series also boasts 5 projects, while the total budget of the 28 pitching projects reaches €29 million amount.
This year's event will introduce a new platform called the Market, in order to facilitate one-to-one meetings between industry professionals.
The objective is to create a dedicated showcase for animated projects that are still seeking partners - regardless of the stage - Marta Jallageas, managing director of CEE Animation Forum.


The full 2023 lineup:
Autopilot, dir. Patricie Švadlenková (Student/Rising Stars)
Be still my heart, pr. Bella Szederkényi,  dir. Melinda Kádár / CUB Animation  (Short)
Daisy, dir. Dorota Kaustová (Student/Rising Stars)
Displaced Garden, pr. Yuliya Serdyukova, dir. Kateryna Voznutsya / yutopia films  (Short)
Dolls, pr. Stéphanie Launay, dir. Joachim Hérissé / Komadoli Studio (TV Series)
Dr. Howl, Anna Mroczek, Anna Jasińska – Koronkiewicz / Likaon | WJT (Feature Film)
Eruption, dir. Zoé Nagy (Student/Rising Stars)
Faulas, pr. Nicola Contini, dir. Michela Anedda / Mommotty (TV Series)
It is (not) Yours, dir. Santiago Ordoñez (Student/Rising Stars)
LAST MINUTE, dir./pr.Joanna Kozuch / plackartnyj  (Short)
Magic Molly, pr. Maria Pavlou / Pixel giants (TV Series)
MOSS, pr. Jordi B. Oliva, dir. Judith Colell / Imagic TV (Feature Film)
MouMoush – The King of Plastic, pr. Radmila Roczkov, dir. Milorad Krstic / Mumus Production Ltd (Feature Film)
My Grandmother is a Skydiver, dir. Polina Piddubna (Student/Rising Stars)
My Little Heroes, pr. Ivan Agenjo, dir. Cristina Broquetas / Peekaboo Animation (TV Series)
Nightbloom, dir. Kata Gugić, pr. Vanja Andrijević / Bonobostudio  (Short)
Nine Lives Left, dir. Zacharias Mavroeidis, pr. Maria Kontogianni / Wild At Heart (Feature Film)
Period Drama, dir. Michaela Mihalyi, pr. Jakub Rálek  (Short)
Rainy Days, pr./dir. Ani Antonova Hristova (TV Series)
Riamise, pr. Federico Turani, dir. Francesco Forti / IBRIDO Studio (Feature Film)
Stuck in a wasp nest, dir. Agnes Milla Bereczki (Student/Rising Stars)
The Heaviness of Absence, dir. Jalal Maghout, pr. Karsten Matern / Matern-Trigo-Maghout-Magnuska-Plucinska-Solomon-Ziółkowska Animation GbR  (Short)
The new suburb, pr. Edina Csüllög, Francesco Rosso / Red Sherberth  (Short)
The Treflix: Cristmas Special, dir. Piotr Ficner, pr. Kazimierz Wierzbicki / KAZStudio
The way out, dir. Dániel Diószeghy (Student/Rising Stars)
Toxik, dir./pr. Bárány Dániel / Boddah  (Short)
Wrestlers, pr. Kimmo Sillanmikko, dir. Joni Männistö / Böhle Studios  (Short)
You Are My Light, pr. Zuzana Kučerová, dir. Hana Stehlikova  (Short)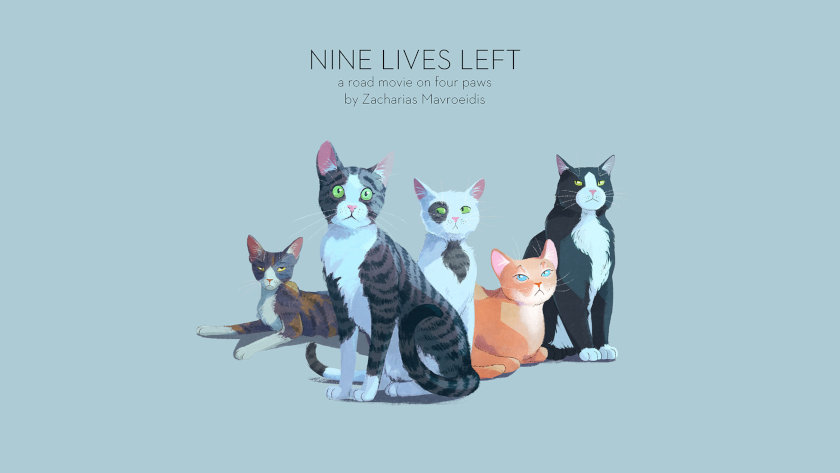 Nine Lives Left
The Wrestlers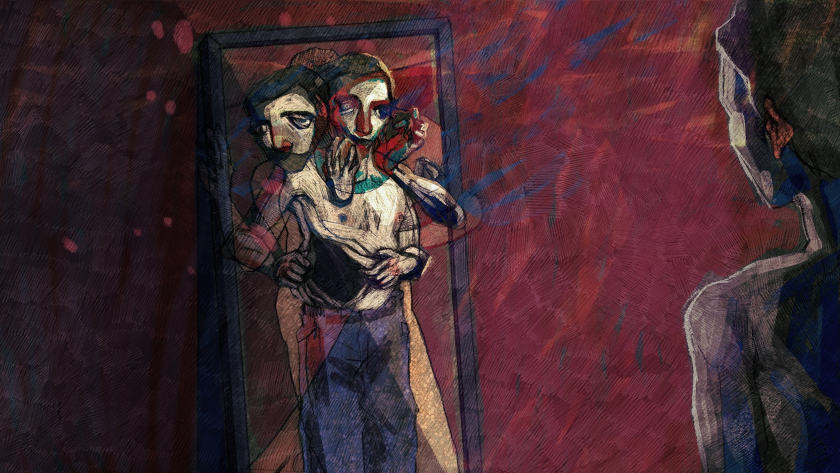 The Heaviness of Absence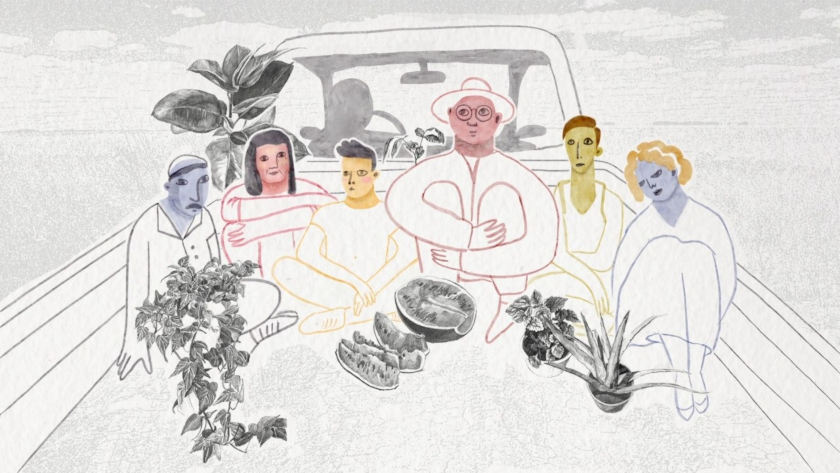 Displaced Garden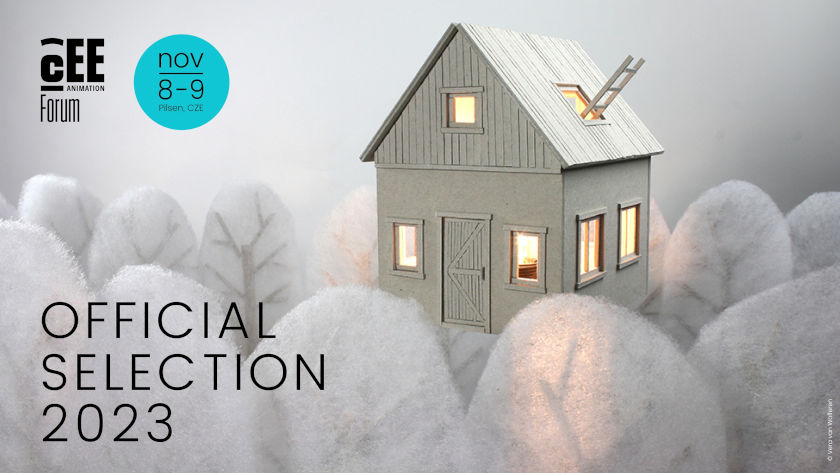 The CEE Animation Forum will take place on 8 and 9 November in Pilsen (Czech Republic). The design for this year's edition has been created by visual artist Vera van Wolferen, an animation director and set designer.
SIGN UP: Want to read more free articles like this? Sign up for Our Newsletter