Pitching
Floating, Of Unwanted Things and People, Rabbit From a Tin Hat Win at VAF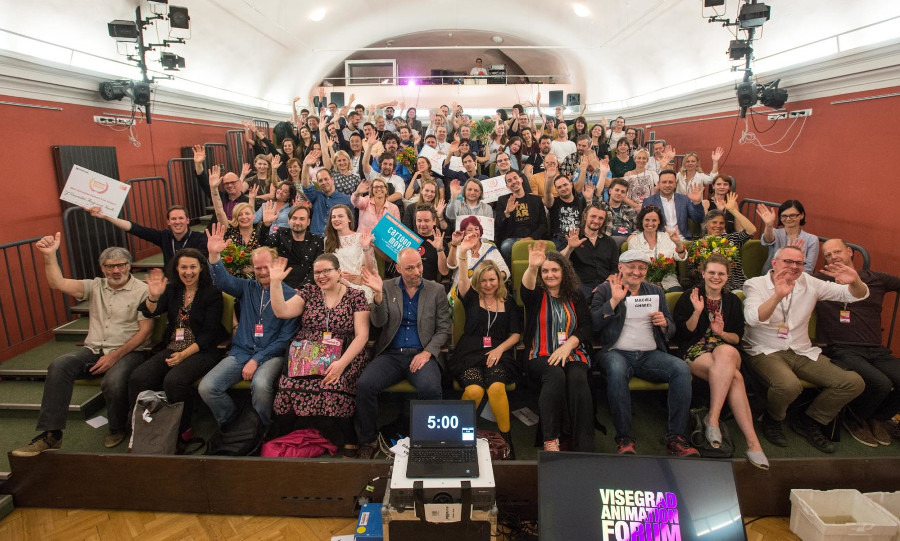 The sixth edition of  Visegrad Animation Forum, held in cooperation with Anifilm (International Festival of Animated Films, Trebon, CZ). rewarded projects in both short and TV specials/series project, and (for the first time) in Feature Film Category.
The Visegrad Animation Forum was organized by the ASAF (Association of Czech Animation) in collaboration with SPPA (Polish Animation Producers Association), APAF (Association of Animated Film Producers Slovakia), DSAF (Slovenian Animated Film Association) and MOME (Moholy-Nagy University of Art and Design, Budapest).
Out of the six projects presented,the international jury of Marc Bonny (Gebeka Films), Moe Honan (Moetion Films), Manuela Lumb (independent producer), Manon Messiant (Sacrebleu Productions), Barbara Slade (lector and writer) and Dario van Vree (Studio Pupil) chose the co-production feature film Of Unwanted Things and People.  Four short stories for children, by four  directors from four countries, based on a book by Czech author Arnošt Goldflam.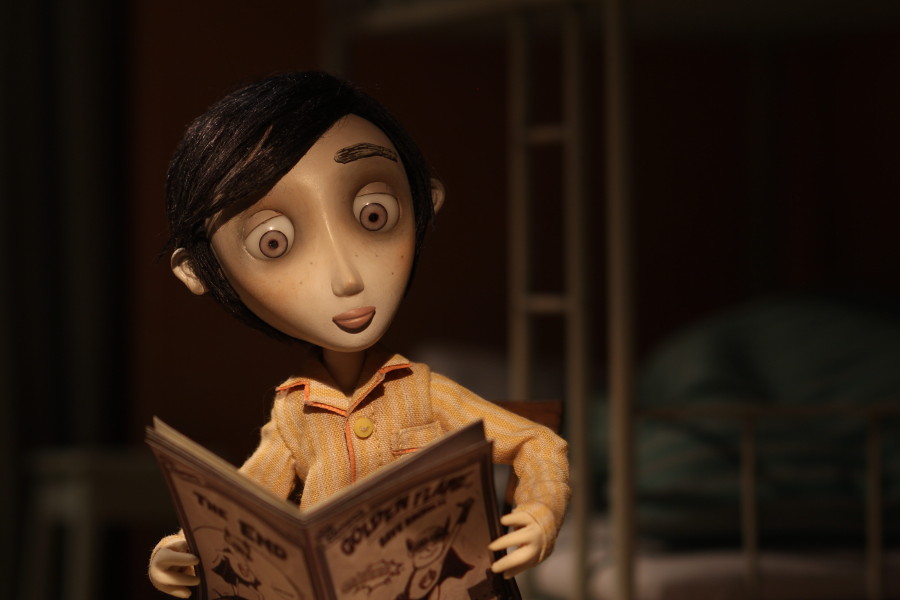 Of Unwanted Things and People

The project is the joint work of a team of successful producers that includes Martin Vandas (MAUR film, CZ), Juraj Krasnohorský (Artichoke, SK), Kolja Saksida (ZVVIKS, Sl) and Wojtek Leszczynski (WJT, PL),. The direction was in the hands of four successful authors – David Súkup (CZ), Ivana Laučíková (SK), Leon Vidmar (SI), and Agata Gorządek (PL).
 We feel the project has a high level of production and is ready to be shared at Cartoon Movie. We also believe the producers can bring the project to the next level by focusing on the development of the feature film genre and working with their future partners - Jury Statement.
The winning project advances directly to the prestigious Cartoon Movie 2019.  The project Of Unwanted Things and People also won the Nespresso Audience Award. A special mention was awarded to first Macedonian animated feature film John Vardar vs the Galaxy (d. Goce Cvetanovski, p. Alan Castillo), self-described as the most ridiculous space-opera ever!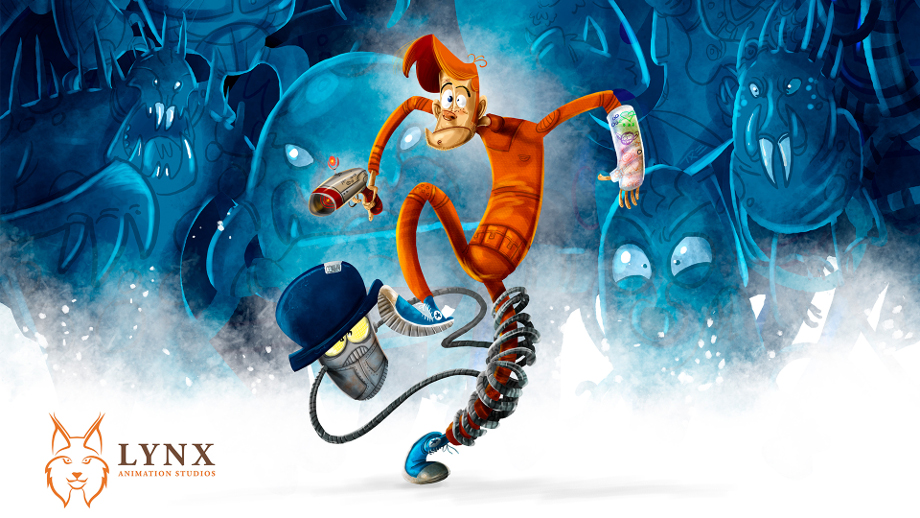 John Vardar vs. The Galaxy
We think this a great project which came close as it displays with a strong vision for where they wish to take it. The film has a great lead character with a strong feature-story potential and we have no doubt they will develop the artistic and story elements further. We encourage them to do so in the next steps towards bringing it to international markets - Jury Representative
The winner of the Series / TV Specials category was the Serbian animated series Rabbit From a Tin Hat (dir. Ivan Knežević, p. Ivan Bereš). It is an animated TV series about the use of psychology, parapsychology and plain delusion in times of war and crisis.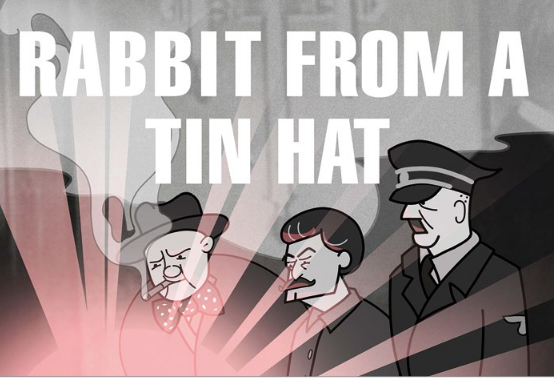 Rabbit From A Tin Hat
This is a very original fresh project. We felt also that the timing is good for this type of subject to have an opportunity to enter the market and to reach a wider audience especially in our current world where fake news is unfortunately becoming a normal part of the content we are fed and where we need to become more discerning and aware of what is authentic and what is sent to manipulate us- Jury Statement

The winner is leaving with a prize of 2,000 EUR and direct access to Cartoon Forum 2018. Special mention was given to the 25-minute TV special Noah's Tree, dir. Péter Vácz, p. Gábor Osváth (Hungary), which presented a strong personal authentic voice in the story, and the artistic elements were very beautiful and already well developed.

13 year-old Noah realizes that the only way to get rid of the tree growing ou t of his chest is to learn to express his true feelings about his parent's divorce.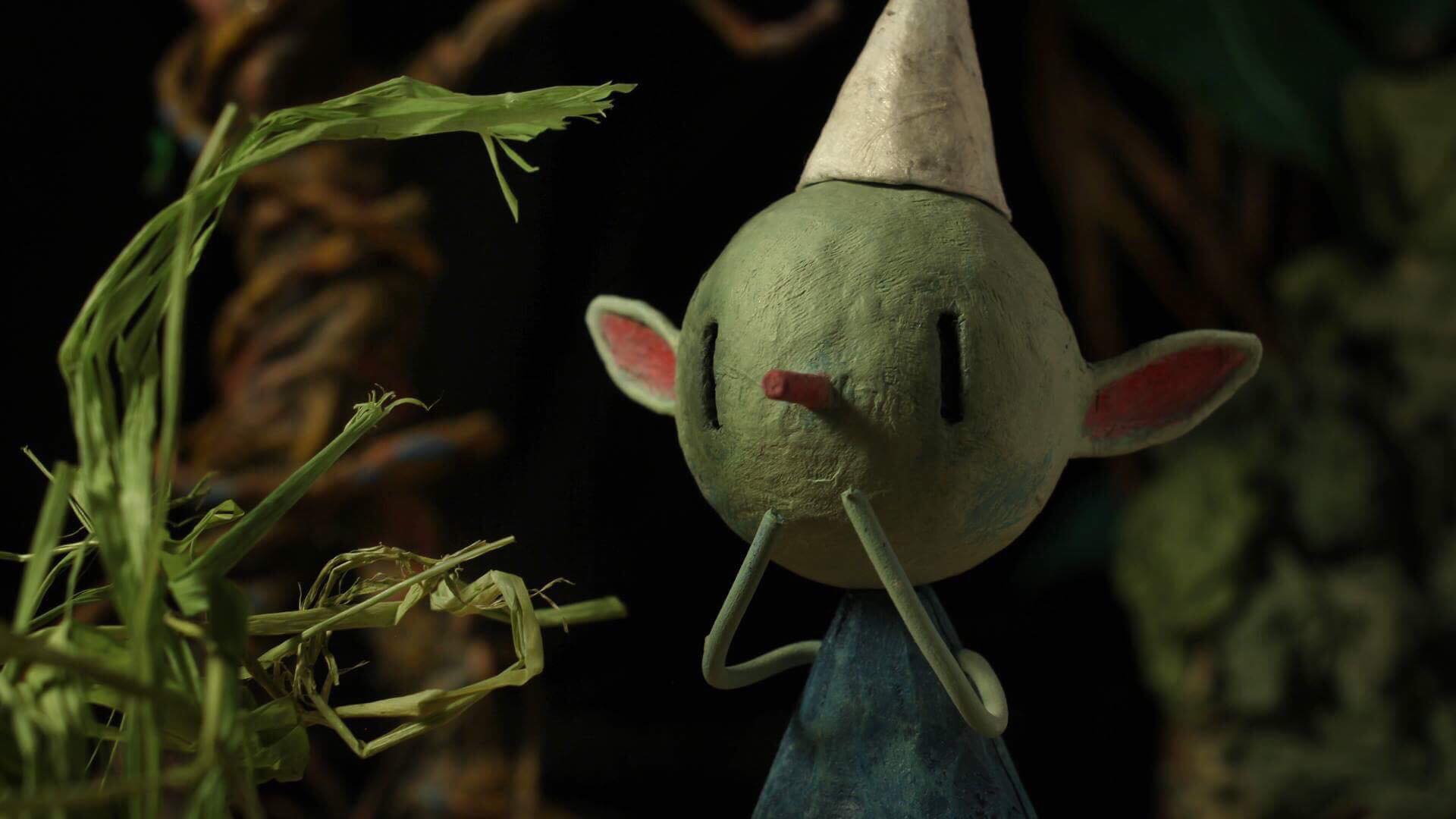 The Serbian short film – Floating (dir. Jelena Milunovic, p. Milos Ivanovic) won the Best Short Film  project, and a financial support of 2,000 EUR. When a father is struck by a sudden mental illness and flies away from ordinary life, only his daughter can bring him back down to earth ... almost.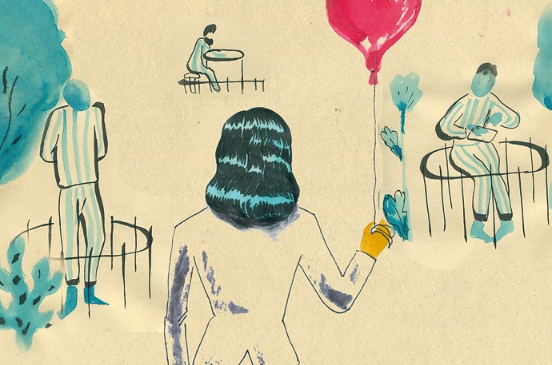 Floating
An original project that touches a difficult and universal topic with a compassionate and humorous approach. Its visually strong concept uses the possibilities of animation to the full extent - Jury Statement
Special Mention has been awarded to the Polish project I Come Undone (dir. Piotr Chmielewski, p. Przemek Stepien).  The sinking of  the Titanic was a great catastrophe for most of its passengers. But th ere was one being that experienced it as a miracle. The crab from the Titanic's kitchen is coming back home! Straight to the bottom of the ocean.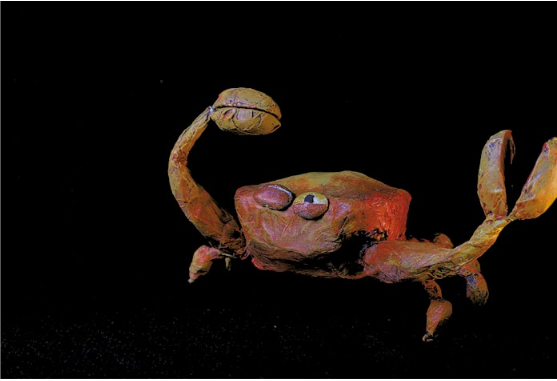 I Come Undone
A fresh content-driven concept that is based on changing perspective. Promising animation and sound design, and a charming pitch with a funny and honest style - Jury Statement
The same project has also gained the Post Production Award offered by Polish Playade Sound Studio. The prize, which is worth 1,000 EUR, will cover the audio post-production including studio and sound engineer for five days. Tim Leborgne, project leader of Animation Sans Frontieres followed the pitches in both categories and chose Polish director Piotr Chmielewski who received a scholarship in amount of 1,500 EUR.

Within three days, more than 170 meetings took place in which authors, producers, broadcasters, distributors, and representatives of national film funds all had a chance to meet at one table. Sabine Minniti (Creative Europe MEDIA) led an interactive workshop here for participants and future TV programming applicants.
The full list of selected projects:
SHORT FILM

1. The Bird, dir. Daria Kashcheeva (Czech Republic)
2. Black & White, dir. Anna Benner, Zoe Eluned Aiano (Germany)
3. Criss Cross, dir. Nina Turčanová (Slovakia)
4. Finding Home, dir. Maria Stanisheva (Bulgaria)
5. Floating, dir. Jelena Milunovic (Serbia)
6. I Come Undone, dir. Piotr Chmielewski (Poland)
7. Iris, dir. Lucija Buzancic (Croatia)
8. Lights & Shadows, dir. Rastko Ciric (Serbia)
9. Marble and Lemons dir. Anna Katalin Lovrity (Hungary)
10. Matia Dances, dir. Marko Dješka (Croatia)
11. Toomas Beneath the Valley of the Wild Wolves, dir. Chintis Lundgren (Estonia)
TV SERIES & SPECIALS

1. The Adventures of Tubby and Stretch, dir. Mladen Djukic (Bosnia and Herzegovina)
2. As Many Kings, As Many Tales, dir. Bella Szederkényi (Hungary)
3. How It Grows…, dir. Miha Kalan, Jernej Žmitek (Slovenia)
4. KA-BOOM!dir. Veronika Kocourková,  (Slovakia)
5. The Little Odyssey, dir. Jakub Kouřil (Czech Republic)
6. Noah's Tree dir. Péter Vácz (Hungary)
7. Pixie Fix and the Lost Dewdrops, dir. Zoltán Miklósy, Attila Herkó (Hungary)
8. Planthéon, History's Losers, dir. David Freymond, Thomas Pons (France)
9. Rabbit From a Tin Hat, dir. Ivan Knežević (Serbia)
10. South Farm, dir. Roman Kepkalo (Ukraine)
FEATURES
1. Fatima and the Secret Treasure, dir. Bartek Kik, Damian Nenow (Poland)
2. Helka, dir. Nyikos, László, Fazekas, Csaba (Hungary)
3. Jack Russel The Planet Rescuer (Jack Russel Zachránce planety), dir. Ondřej Pecha (CZ)
4. John Vardar vs the Galaxy (Jon Vardar protiv Galaksijata) (Macedonia) 
5. Of Unwanted Things and People (O nepotřebných věcech a lidech), dir. David Súkup [CZ], Ivana Laučíková [SK], Leon Vidmar [SI], Agata Gorządek [PL]
6. Schlemiel, prod. Włodzimierz Matuszewski (Poland)
The VAF Třeboň took place on May 1 – 3, 2018 and was held jointly with ANIFILM – International Festival of Animated Film (May 1 – 6, 2018, Czech Republic).

SIGN UP: Want to read more free articles like this? Sign up for Our Newsletter
Read More About: