Pitching
Salvation Has No Name, Castaways Top Visegrad Winners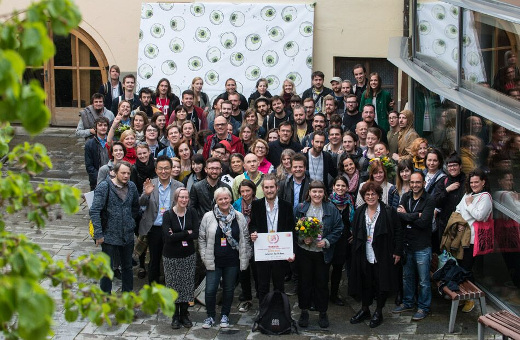 Visegrad Animation Forum a "market access platform" for Central and Eastern European Animation (but not limited to projects from CEE countries only), seeks to attract new creative  partners and financing for animators, and increase professional experience of the related animation projects.
Its pitching forum has both a Short Films and TV series/ specials branch. Its 5th edition in Třeboň, Czech Republic (May 2-4, 2017) hosted 23 projects pitched in competition.
 The international jury for the Short Films competition (Abigail Addison, Gábor Osváth, Tim Leborgne, Hoonjae Lee, Sébastien Sperer, Sari Volanen) chose Salvation Has No Name by Joseph Wallace (producer: Loran Dunn, UK) for the winner.
The hybrid film (stop-motion puppetry, live-action) in development, which lists Brothers Quay as its creative consultants, has also a daring theme of a remote community that descended into hysteria upon the arrival of a desperate refugee, forcing the local priest to confront his morality and choose between lust and faith.
Salvation Has No Name
Joseph Wallace states:  I'm thrilled to have won this prize here at VAF as most of my inspirations are Eastern European filmmakers who use puppet animation as political metaphor and that's particularly pertinent to Salvation Has No Name. Pitching here with my production manager Francesca Carr has enabled us to meet some brilliant people and companies who we hope to collaborate with to make this film a reality.
The winning project will receive a financial support for further development of the project in total amount of 2,000 EUR.
The Special Mention was awarded to the Czechs Jan Saska and Vojtěch Kiss (producers: Alžběta Janáčková and Kamila Dohnalová, CZ) for Hurikán.
Hurikán is a comic character created by Jan Saska (here's a clip of his previous film Happy End) featured in a comics made by Vojtěch Kiss (according to the Marvel model), and brings forward the relation between an outcast character and the city of Prague itself.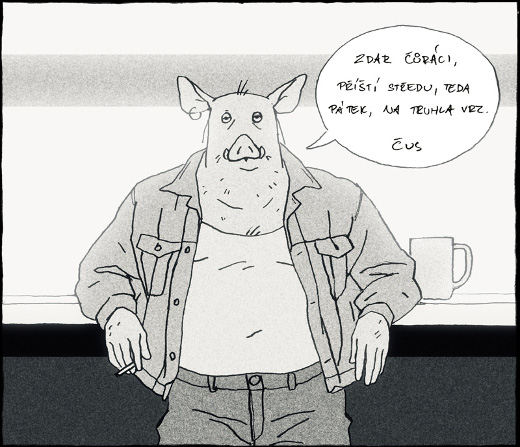 Hurricane comic
In the category SERIES / TV SPECIALS,  the international jury (Nathalie Jacobs, Zsuzsanna Kreif, Anna Mroczek, Michaela Sobolčáková, Ferenc Varsányi) gave the award to Castaways by Péter Szeiler (producers: Patricia D'Intino, Gábor Osváth and Peter Csornay, HU).
Castaways is an educational series in development from Hungary which tells the adventures of a grandpa and his grandson in a stranded island.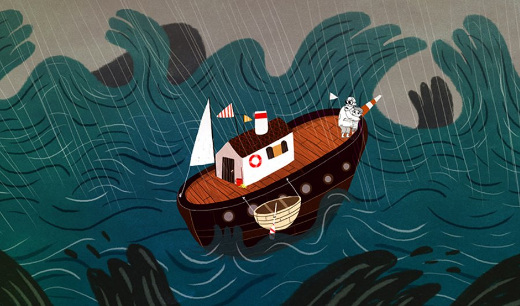 Castaways,  Péter Szeiler
Special mention was given to Christmas TV Special Mimi & Lisa by Ivana Šebestová (scriptwriter: Katarína Moláková, producer: Katarína Kerekesová, SK) Two extraordinary friends - blind Mimi & spontaneous Lisa- will help to find the right power of childhood memories for all their neighbourhood.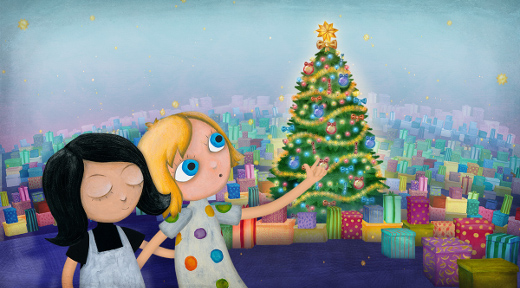 Mimi & Liza
The winning TV Series/TV Special project and the Special Mention will have direct access to Cartoon Forum (in special entry conditions) without the need to undergo competitive pre-selection, provided they adhere the rules of Cartoon Forum.
The MAIA Award went to Czech producer Kamila Dohnalova.

Read More About: