Pitching
Visegrad Animation Forum 2018: Selected Projects

Visegrad Animation Forum announced its slate of 2018 animation projects (Shorts and TV films) to be pitched during the 1-3 May in Trebon (in partnership with Anifilm Festival). 
The projects have been selected from across Europe, including the Central and East European region – Bosnia and Herzegovina, Bulgaria, Croatia, Czech Republic, Estonia, Hungary, Poland, Serbia, Slovakia, Slovenia or Ukraine.
Serbian master Rastko Ciric is here with his new project Lights and Shadows (prod: Sense Production). The short animated film had been pre-selected during the 2017 Animateka festival.
Péter Vácz (of Rabbit and Deer) prepares the 25-minute TV special Noah's Tree, whereas Estonian Chintis Lundgren continues the adventures of her heroes with Toomas Beneath the Valley of the Wild Wolves.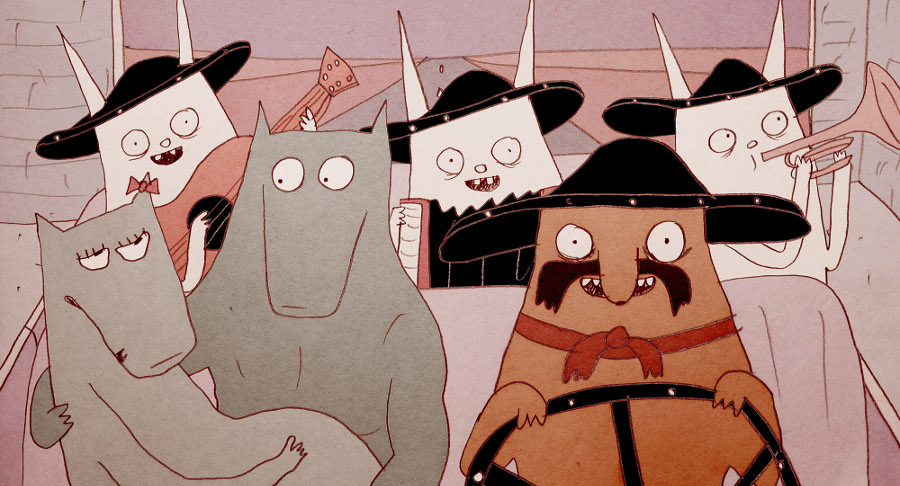 Toomas Beneath the Valley of the Wild Wolves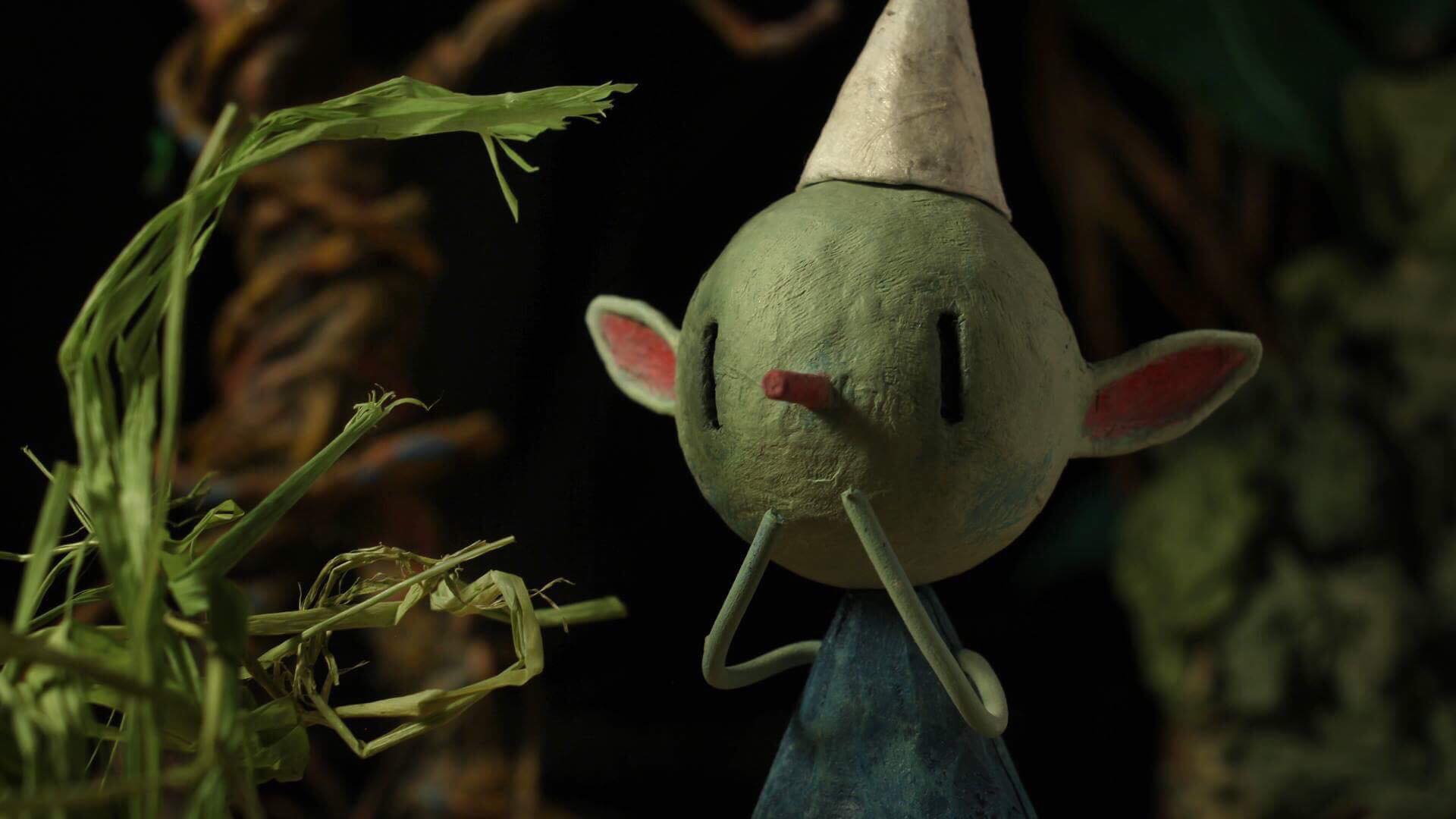 Noah's Tree
Croatian Marko Dješka (Ghost Town) presents Matia Dances, an animated documentary based on the life story of Matia, a young transgender woman, who struggles against the constrains in conservative surroundings.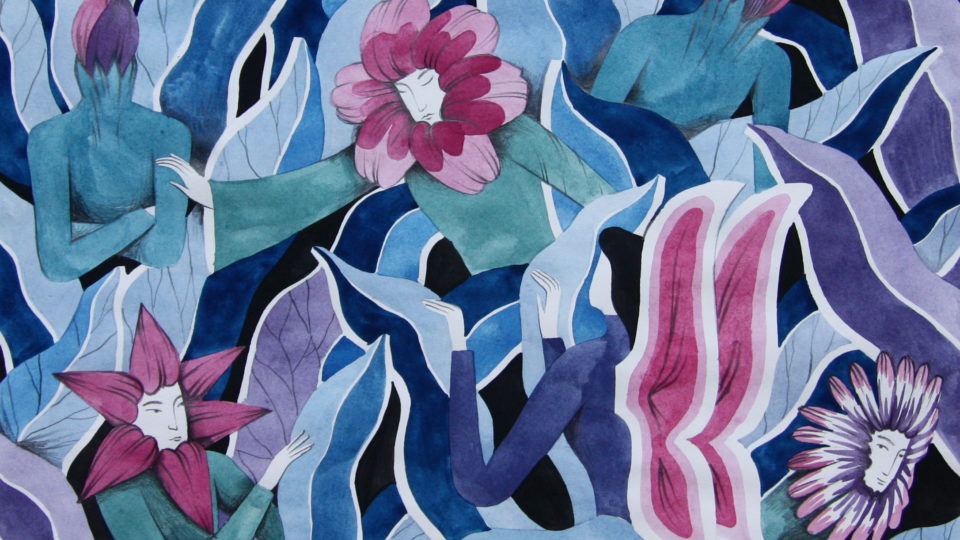 Matia Dances (c) Adriatic Animation
All selected projects will take part in the pitching preparation with an experienced professional on their story concept, project development, financial plan, market or festival strategy, possible co-production workflow separation etc. This will be followed by the pitching competition and individual meetings where they will face industry professionals. Every participant's objective is to find partners, distributors, and broadcasters and win their interest – and maybe even "sell" their projects.
Jury Members: Short Films Urszula Łuczak (producer, Platige Image /Poland), Andres Mänd (producer, CEO Nukufilm Studios, Estonia), Manon Messiant (producer, Kazak Productions / France),Terhi Väänänen (producer, CEO Pyjama Films / Finland) , Dario van Vree  (director, Studio Pupil / Amsterdam)

Additional jury member for ASF Award in both categories Short Films and Series/TV Specials:Tim Leborgne  (The Animation Workshop, Denmark)

The jury for Series / TV Specials pitching competition:
Marc Bonny (founder, Gebeka Films),  Maciej Chmiel (TVP Broadcasting, Poland), Moe Honan  (CEO Moetion Films, Ireland), Manuela Lumb (producer-consultant / Germany), Éva Vass (M2 Channel director, Hungary). Find their full biographical details.
 The full list of selected projects;
SHORT FILM

1. The Bird, dir. Daria Kashcheeva (Czech Republic)
2. Black & White, dir. Anna Benner, Zoe Eluned Aiano (Germany)
3. Criss Cross, dir. Nina Turčanová (Slovakia)
4. Finding Home, dir. Maria Stanisheva (Bulgaria)
5. Floating, dir. Jelena Milunovic (Serbia)
6. I Come Undone, dir. Piotr Chmielewski (Poland)
7. Iris, dir. Lucija Buzancic (Croatia)
8. Lights & Shadows, dir. Rastko Ciric (Serbia)
9. Marble and Lemons dir. Anna Katalin Lovrity (Hungary)
10. Matia Dances, dir. Marko Dješka (Croatia)
11. Toomas Beneath the Valley of the Wild Wolves, dir. Chintis Lundgren (Estonia)
TV SERIES & SPECIALS category:

1. The Adventures of Tubby and Stretch, dir.  Mladen Djukic (Bosnia and Herzegovina)
2. As Many Kings, As Many Tales, dir. Bella Szederkényi (Hungary)
3. How It Grows…, dir. Miha Kalan , Jernej Žmitek (Slovenia)
4. KA-BOOM!dir. Veronika Kocourková,  (Slovakia)
5. The Little Odyssey, dir. Jakub Kouřil (Czech Republic)
6. Noah's Tree dir. Péter Vácz (Hungary)
7. Pixie Fix and the Lost Dewdrops, dir. Zoltán Miklósy, Attila Herkó (Hungary)
8. Planthéon, History's Losers, dir. David Freymond, Thomas Pons (France)
9. Rabbit From a Tin Hat, dir. Ivan Knežević (Serbia)
10. South Farm, dir. Roman Kepkalo (Ukraine)
The winning project in both categories will receive EUR 2,000 for further development and the winner of the category Series/ TV Specials will have direct access to Cartoon Forum 2018 without the need to undergo competitive pre-selection.
For the first time, a pitch for animated feature films will be organized. In this pilot edition, five VAF board members will choose the best project from the CEE region. After being pitched to different European distributors, 1:1 meetings with key representatives of the animation industry will be followed. The most promising project shall automatically advance to Cartoon Movie 2019 (Bordeaux, France).
Thanks to the cooperation with the European Animation Development Lab Animation Sans Frontiers (ASF), one selected director or producer will receive a scholarship in amount of EUR 1,500. Tim Leborgne, project leader of ASF will follow the pitches in both categories and choose the winner. The price worth EUR 1,000 will receive the best short film and will cover the sound post-production including studio and sound engineer for 5 days. This award is offered by Polish Playade Sound studio by Piotr Kubiak.
The 2017 VAF winners were Joseph Wallace for Salvation Has No Name (Short films)  and Péter Szeiler for Castaways (TV Series).
The VAF Třeboň takes place on May 1 – 3, 2018 and is held jointly with ANIFILM – International Festival of Animated Film (May 1 – 6, 2018, Czech Republic).
SIGN UP: Want to read more free articles like this? Sign up for Our Newsletter
Read More About: