32 Animated Projects for CEE Animation Forum 2019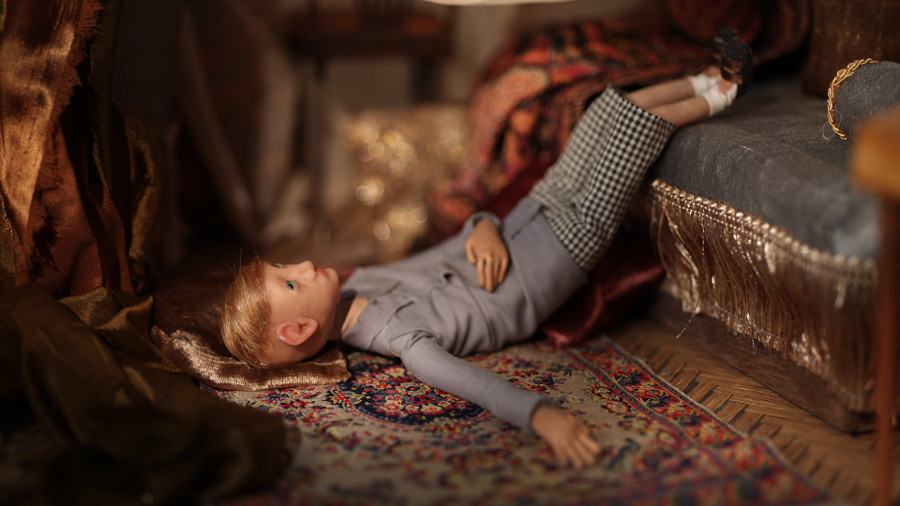 Family Portrait (c) Adriatic Animation
32 projects fitted into three categories (short films, series / TV specials and feature films) for the newly reorganized Central Eastern European Animation Forum, an essential hub for all European independent filmmakers with projects in development.
The majority of selected teams are coming from Central and Eastern Europe – 6 from  the Czech Republic, 3 from Hungary Poland, Slovakia, Bulgaria, Serbia,Croatia, 2 projects were selected from Romania, Slovenia, Latvia, while one project (the series Summer Kingdom) from Ukraine.
Oscar-nominated Czech director Michaela Pavlátová (Tram, 2012) will pitch her new feature film project My Sunny Maad (in co-production with Sacrebleu Productions and Negativ). Based on the novel Frišta by Czech writer a and journalist Petra Procházková, it tells the story of Herra. She is a Czech woman, falls in love with Nazir, an Afghan, but has no idea about the life that awaits her in post-Taliban Afghanistan, nor about the family she is about to join.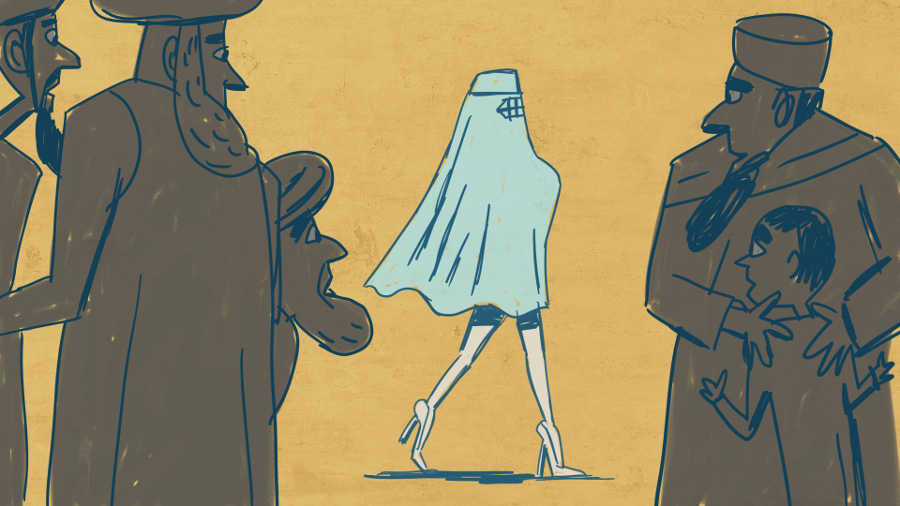 Martin Kotík (Harvie and the Magic Museum, 2017) will pitch Pearl, and Paris-based animator Zaven Najjar will pitch Allah Is Not Obliged, while Ireland is also represented by Piece by Alan Holly.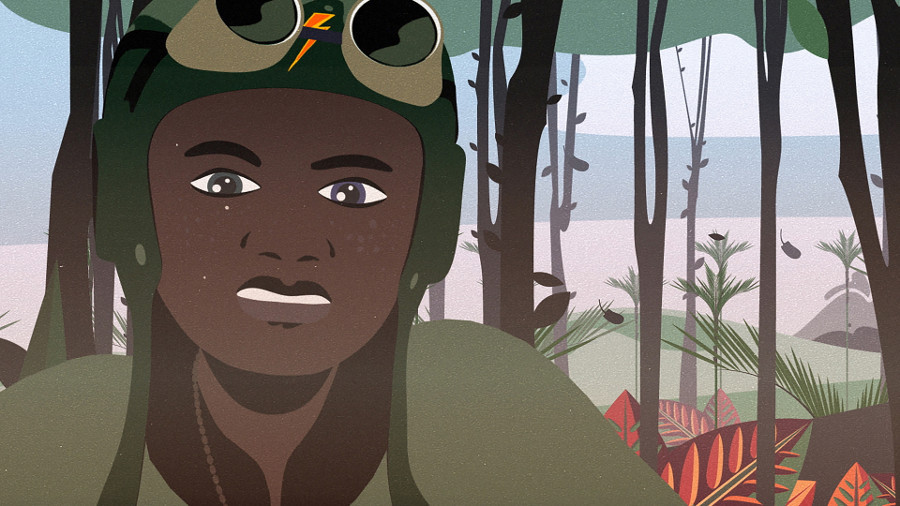 Allah Is Not Obliged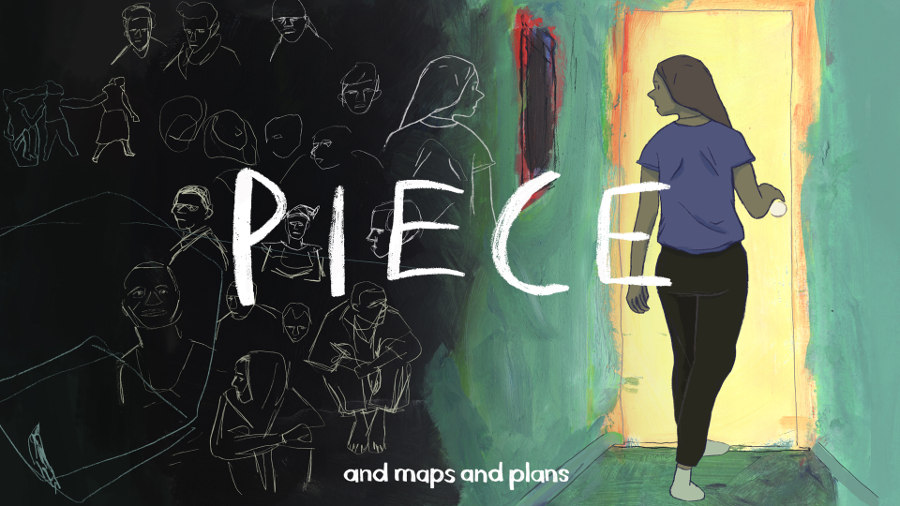 Piece
 Receiving many feature animated film entries to this year's call is a confirmation to us that the animation industry in the region and in the EU has a bright future as the level of the quality of projects in development is quite high. We intend to support all of the projects in pitchings, including feature projects, with a boost towards building international coproductions, pre-sales and promotion to access international markets -  Matija Šturm, Executive Director of CEE Animation.
 CATEGORY FEATURE FILMS IN DEVELOPMENT:
Allah Is Not Obliged  (d. Zaven Najjar, p. Sébastien Onomo; France)
Babu in the Night City (d. Petr Vodička, p. Radim Procházka; Czech Republic)
The Guardian of Legends  (d. Tomek Niedzwiedz, Waldek Mordarski, p. Magdalena Rawa, Tomasz Paziewski; Poland)
My Sunny Maad  (d. Michaela Pavlátová, p. Kateřina Černá, Petr Oukropec; Ron Dyens, Peter Badač; Czech Republic, France, Slovakia)
Pearl  (d. & p. Martin Kotík; Czech Republic)
Piece  (d. Alan Holly, p. Ciarán Deeney, Carla Vulipiani; Ireland)
Sidi Kaba and the Gateway Home  (d. Rony Hotin, p. Sébastien Onomo; France)
Solo Lobo  (d. Zoltán Miklósy, Attila Herkó, p. Éva Konrád; Hungary)
The winning project of the CEE Animation Forum 2018 was Of Unwanted Things and People, which was recently presented at Cartoon Movie and received the Eurimages Development Coproduction Award.
In the TV special, Hungarian director Iván Tamás (after having received a special mention at VAF Třeboň 2015 for his animated series How the World Began), returns with The Cat Princess; TV projects address both children and adults here.

 CATEGORY SERIES / TV SPECIALS FILMS IN DEVELOPMENT:
The Brownies  (d. Jordan Brankovski Zoltán Miklósy, p. Lachezar Velinov, Alexandra Lopez-Koleva; Bulgaria)
The Cat Princess  (d. Iván Tamás, p. Bálint Gelley; Hungary) *
Grandma's Pond (d. Friedrich Schäper, p. Ivan Zuber, Antoine Liétout, Friedrich Schäper; Germany) *
Kosmix  (d. Klára Jůzová, Vojtěch Dudek, p. Martin Jůza; Czech Republic)
Move It or Lose It  (d. Raffaele Compagnoni, p. Federico Riboldazzi; Italy)
Some of Us  (d. Matan Rochlitz, Jean-Charles Mbotti Malolo, p. Laurent Duret; France, Italy)
Street Pack  (d. & p. Matěj Holub; Slovakia)
The Very Hairy Alphabet  (d. Eliza Plocieniak-Alvarez, p. Laura Messner; Germany)
The Wind Over Aleppo  (d. Agnieszka Sadurska, p. Maria Deskur; Poland) / * TV Special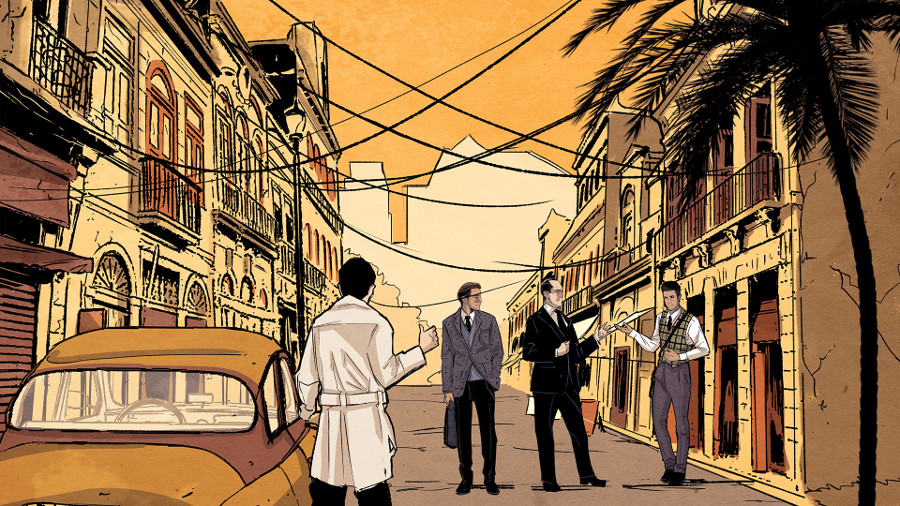 Move It Or Lose It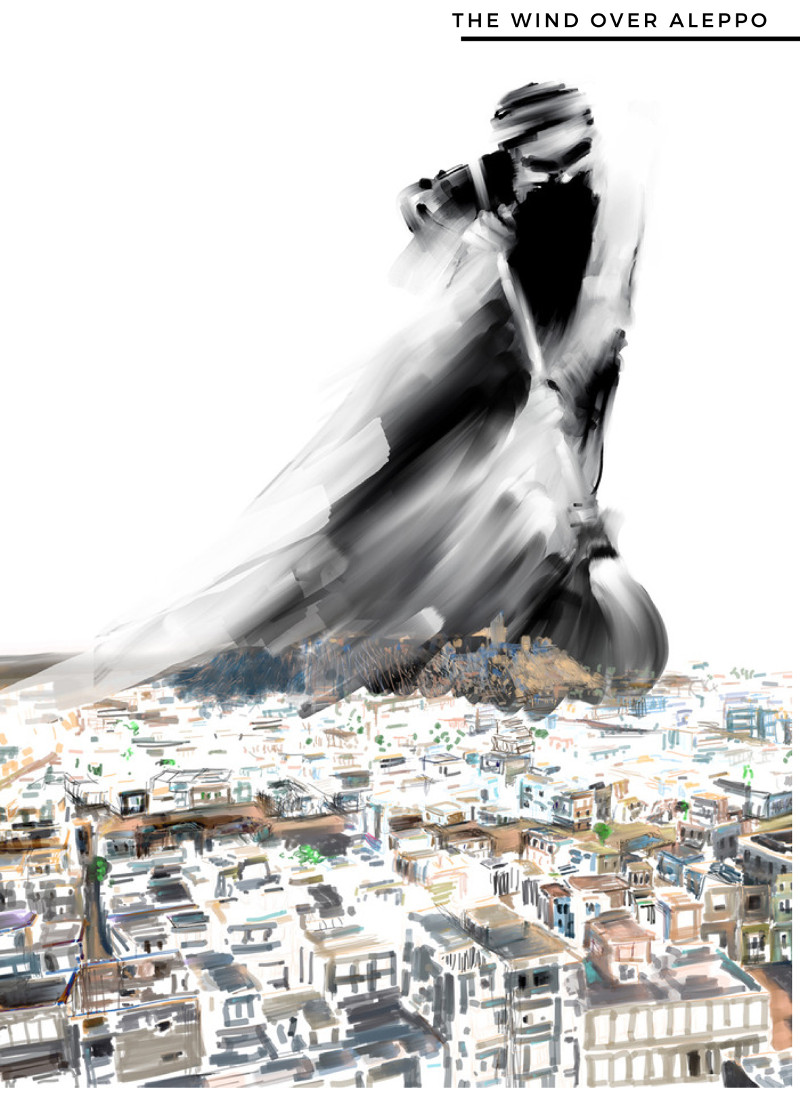 The Wind Over Aleppo

There are really fine names in short category, with 10 short film projects selected, and the stop-motion projects duly represented as well. Ana Nedeljkovic, Nikola Majdak end their Balkan trilogy (Rabbitland, Untravel) with their new short, Money and Happiness. Lea Vidaković prepares Family Portrait ,  Slovenian director Timon Leder pitches Mouse House (special mention for his The Weasel at VAF Třeboň 2014), while Matteo Burani prepares Playing God.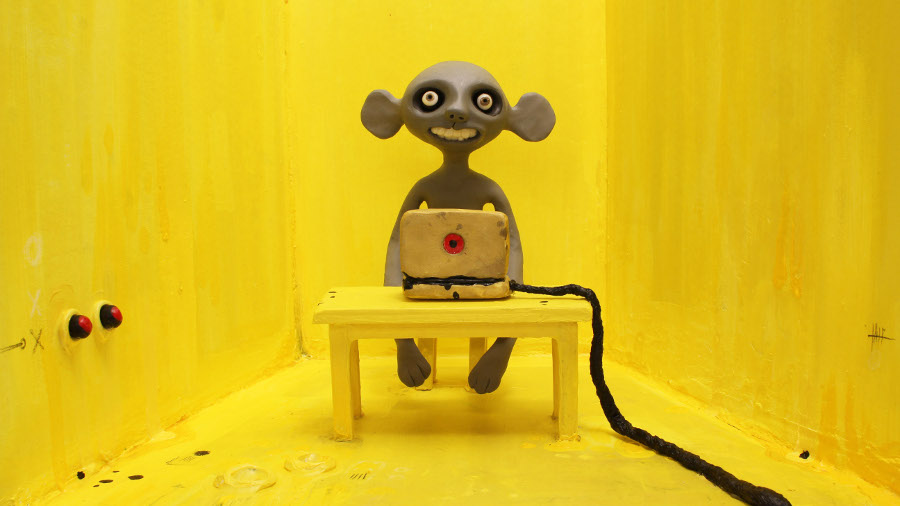 Money and Happiness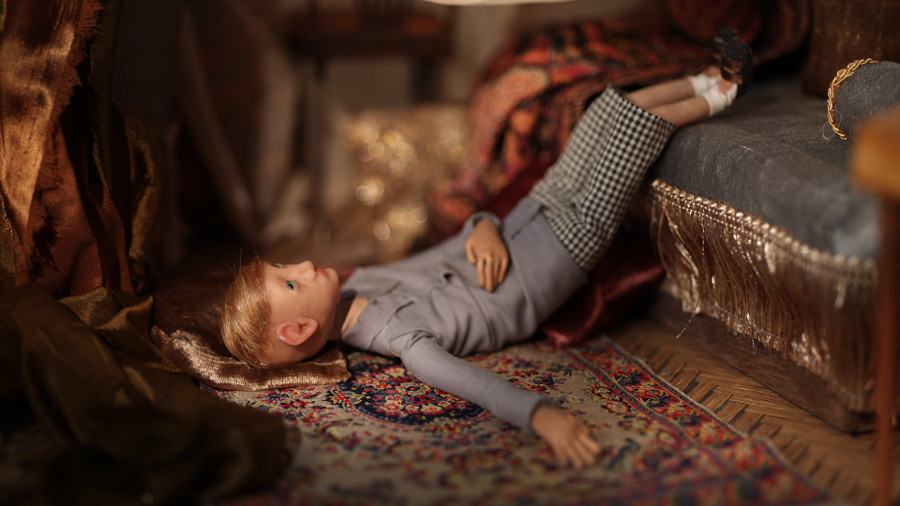 Family Portrait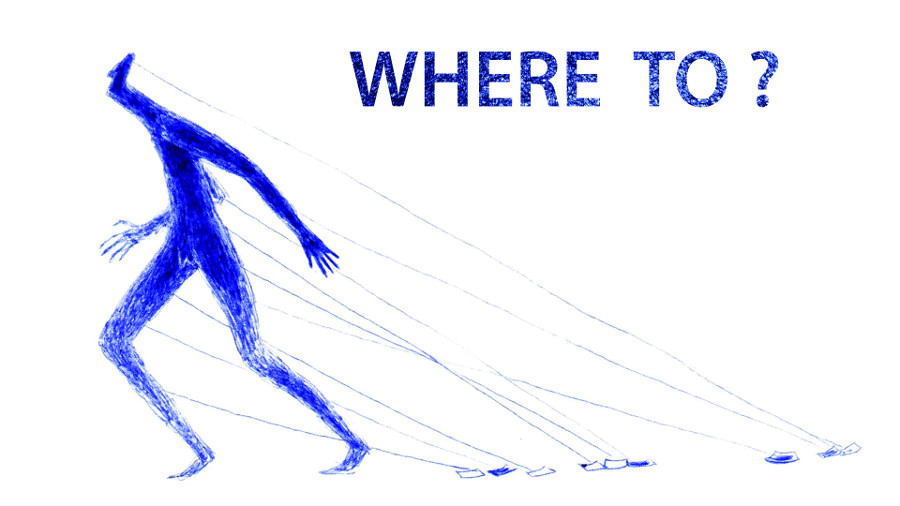 Where To?
CATEGORY SHORT FILMS IN DEVELOPMENT:
Amok  (d. Balázs Turai, p. Gábor Osváth, Péter Benjámin Lukács; Hungary)
Butterfly on the Hook  (d. Valeria Cozzarini, p. Remigio Guadagnini; Italy)
Family Portrait  (d. Lea Vidaković, p. Draško Ivezić; Croatia)
The Goose  (d. & p. Jan Míka; Czech Republic)
Money and Happiness  (d. Ana Nedeljkovic, Nikola Majdak Jr., p. Jelena Mitrovic; Serbia)
Mouse House  (d. Timon Leder, p. Jure Vizjak, Polona Kumelj; Slovenia)
Paolo´s Happiness  (d. Thorsten Droessler, p. Grit Wisskirchen; Germany)
Playing God  (d. Matteo Burani, p. Giancarlo Grande; France)
Raft  (d. Marko Meštrović, p. Mia Bučević; Croatia)
Where To  (d. Asparuh Petrov, p. Vessela Dantcheva; Bulgaria)
Selected authors will have a unique opportunity to consult projects with invited experts and receive valuable feedback and advice on how to improve their presentation, script, or production strategy. Competition participants can secure a chance to find a co-production partner by presenting it in front of almost two hundred film professionals, including producers, TV programmers, festival directors, distributors, investors or representatives of national film funds.
The last session of the CEE Animation Workshop will take place from May 4th to 9th and will be organized alongside the CEE Animation Forum. For this reason, several wild cards have been issued for projects to be presented in front of an audience.
FEATURE FILMS:
Twice Upon a Time  (d. Vojin Vasovic, p. Vojin Vasovic, Milorad Kocić; Serbia)
SERIES:
Summer Kingdom  (d. Roman Kepkalo, p. Yana Palamarenko; Ukraine)
SHORT FILMS:
Grandpa Is Sleeping  (d. Matei Branea, p. Helga Fodorean; Romania)
Letter to Milena  (d. Zane Oborenko, p. Sabine Andersone; Latvia)
Viskovitz  (d. Serghei Chiviriga, p. Ioana Lascar; Romania)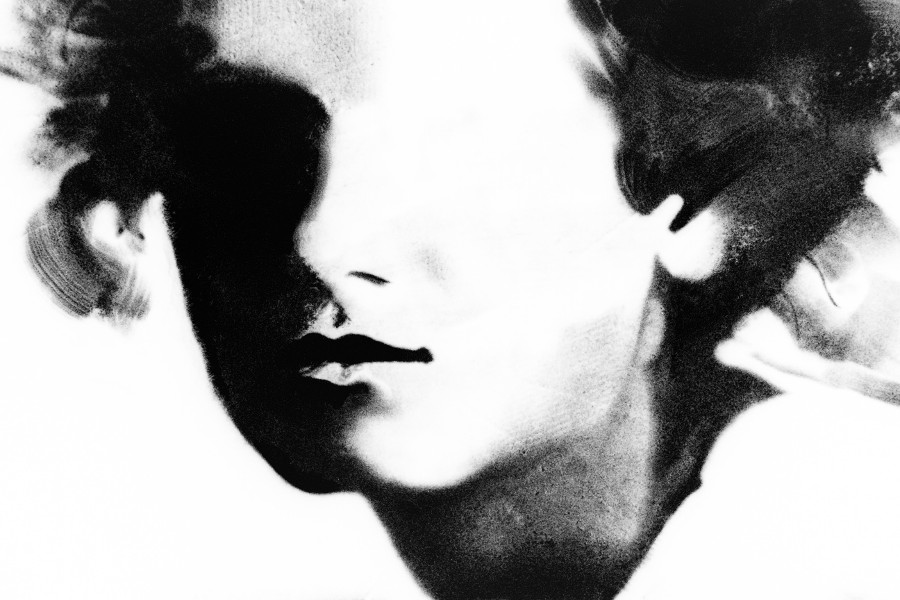 Letter To Milena
CEE Animation Forum (May 6th – 8th, 2019) takes place within the Anifilm International Festival of Animated Films (May 7th – 12th, 2019). CEE Animation is supported by the Creative Europe – MEDIA Programme of the European Union and co-funded by state funds and foundations and professional organisations from the Czech Republic (ASAF, Association of Czech Animation), Hungary (MOME ANIM, Moholy-Nagy University of Art and Design, Budapest), Poland (SPPA, Polish Animation Producers Association), Slovakia (APAF, Slovak Association of Animated Film Producers) and Slovenia (DSAF, Slovenian Animated Film Association).


SIGN UP: Want to read more free articles like this? Sign up for Our Newsletter