A Signe Baumane Studio Tour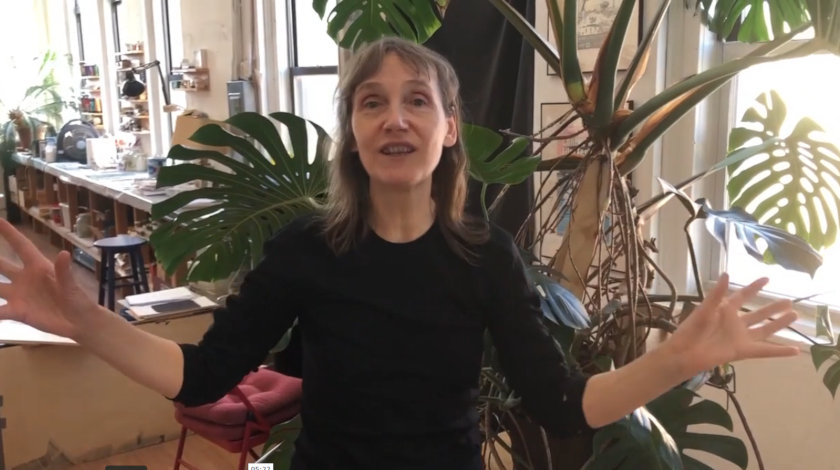 Part of the online Stuttgart Festival of Animated Film (ITFS) the director of Rocks in My Pockets (in our best of the decade animation features) Signe Baumane gives an insider look to her own NYC studio during quarantines time.
As she herself says, "Six weeks ago Andrea Bauer, the festival Program Director, reached out to see if we might want to contribute a video lecture about My Love Affair With Marriage. A lecture sounds boring, I thought. How about a studio tour instead? Andrea said yes and we recorded the video."
My Love Affair With Marriage is an animated feature film by Signe Baumane created for adults. It is a personal story of Love, Gender and Marriage infused with songs of Mythology Sirens as well as the Neuroscience of falling in and out of love.
Her studio tour is a prime source of information of how resourceful an independent animation director can be when it comes to choosing their materials; everything is useful and of use in the universe of Signe Baumane and her producer Sturgis Warner; handmade sets and forests, grass, are all here to suggest that the the world of the Sakhalin Island (and other locations) will be here recreated with the attention they deserve. At the same time, Signe Baumane and her assistants animate the drawings (2D), essentially embedding 2D drawings in a 3D-handmade environment.
Watch Signe Baumane Studio in the Time of Lockdown
Currently in production, My Love Affair With Marriage is independently financed with the help of our 1,562 Kickstarter Backers, individual donations and various grants, both in Latvia and the USA. It scheduled to be released Spring 2021.
SIGN UP: Want to read more free articles like this? Sign up for Our Newsletter
Read More About: