Captain Morten and the Spider Queen Gets a Trailer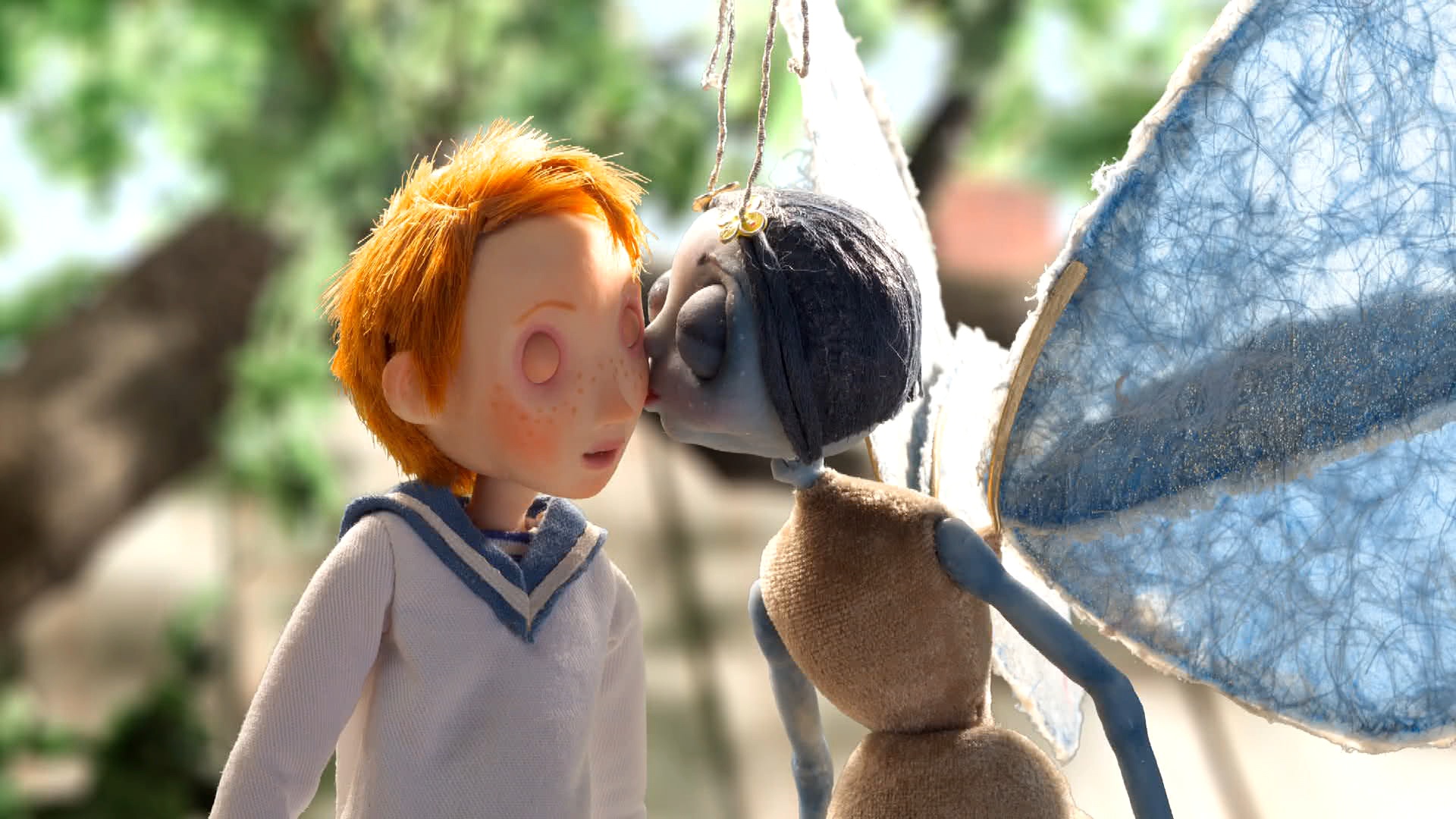 Estonian Kaspar Jancis (Marathon,  Crocodile, Villa Antropoff) has  proved that the reality in animation might be a little different, more surreal and at the same time, more relevant than we ever imagine.
HIs latest effort is now depicted in the family film, Morten on the Ship of Fools, a 80-minute animation feature produced by Nukufilm Studios in Tallinn, Telegael Studios in Ireland and Belgium's Grid VFX (Belgium), and Calon .Nukufilm Studio dates back to 1957, and devotes itself to stop-motion
UPDATE 8/6/18: Read our film review
Morten on the Ship of Fools is based on Kaspar Jancis' own book and theater play,  which details the adventures of an 8-year-old boy, who dreams of becoming a sea captain like his father. When his toy boat becomes a real ship, he finds himself in a Kafkaesque world, in which real insects serve as his co-travellers, and cause him a lot of trouble.
Dreamy, 10-year-old Morten whiles away his days building his toy ship and trying to avoid the ire of his reluctant guardian: Mean spinster, Anna. It goes some way to distracting him from missing his Father, Captain Viks, who is away at sea. One day Morten hopes to be a Captain, just like him.

After a chance meeting with the inept magician Senór Cucaracha, Morten is magically shrunken down to the size of an insect and trapped aboard the deck of his own toy-ship! But with a wicked Spider Queen and Scorpion Pirate already aboard, being Captain is going to be anything but child's play!
The red-headed Morten is designed: curious, distinctive and always interesting to watch in this energetic trailer.
The film started its career was pitched in 2011 Animafest regional pitching forum, with an initial budget of €3,5m  (now updated to €7m). A co-production of four countries (Estonia, Ireland, Belgium UK), the film is voiced for its English version by Brendan Gleeson, Ciaran Hinds, Pauline McLynn, Jason Byrne, Tommy Tiernan and Neil Delamere, while Cian O'Dowd voices Morten.
Captain Morten and the Spider Queen  will have its worldwide premiere at the 2018 Animafest Zagreb festival, and has also been officially selected at the 2018 Annecy Festival.
SIGN UP: Want to read more free articles like this? Sign up for Our Newsletter
Read More About: