CARTOON Forum 2019: Our Top Picks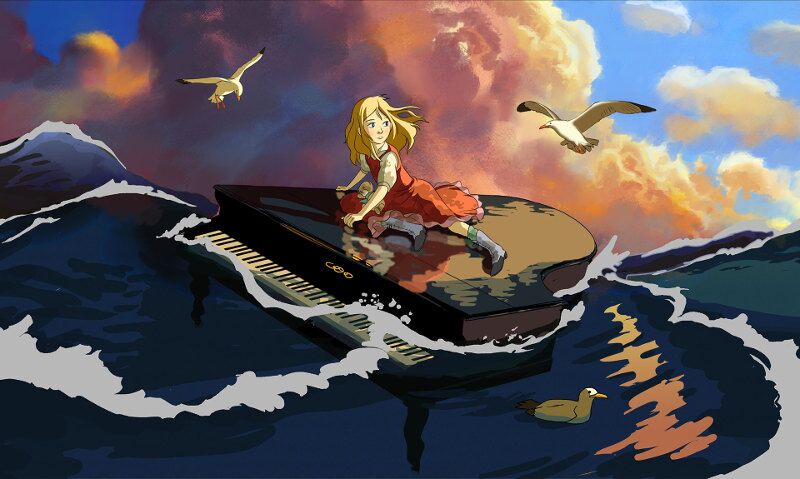 Tempo pitching at CARTOON Forum (c) CARTOON
We have already covered in retrospect what has happened in the 4 days of CARTOON Forum. Here is the selection of 10 project that grabbed our attention (in alphabetical order):
JULIETTE & JULES
4-5 YEARS,52 X 4', 2D COMPUTER
PRODUCER: Altitude100 Production [Belgium] Guillaume Malandrin, DIRECTOR:Chantal Peten,  AUTHOR:Chantal Peten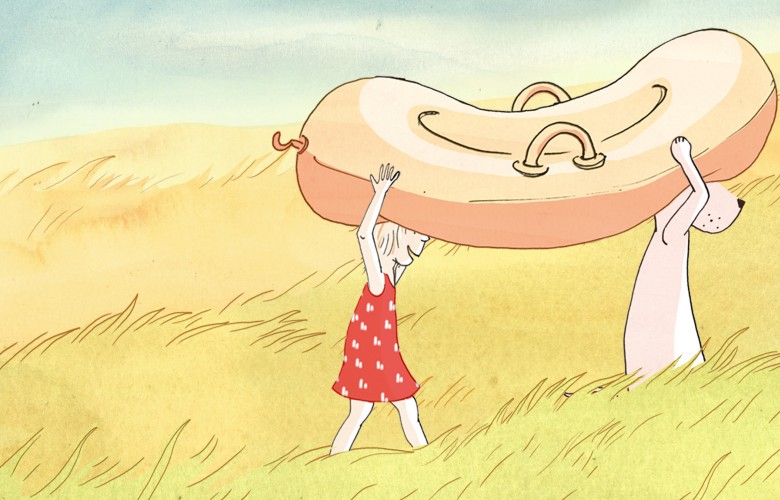 STORY: Juliette is six- or seven-years-old and her best friend is her funny dog Jules. Juliette and Jules seize every opportunity they can to create a world of their own invention, with next to nothing as props; they play with the wind and the rain, the leaves off the trees, the snow, the flowers in springtime, the creatures they meet – crabs, snails, insects, a bird...
OUR ZIPPY PICK: Its Belgian creators 'believe in characters', and this is the strong point of Juliette & Jules. With a charming, old-school aesthetic, the no-dialogue project looks so effortlessly made as if your 5-year-old kid could draw its characters (or, at least watch them on screen).

LUCY LOST
10 X 26', 2D COMPUTER / 3D COMPUTER
PRODUCER: Xilam Animation [France], Marc du Pontavice, DIRECTOR: Jean-Christophe Dessaint AUTHOR:Michael Morpurgo, Adaptation from "Listen to the Moon" by Michael Morpurgo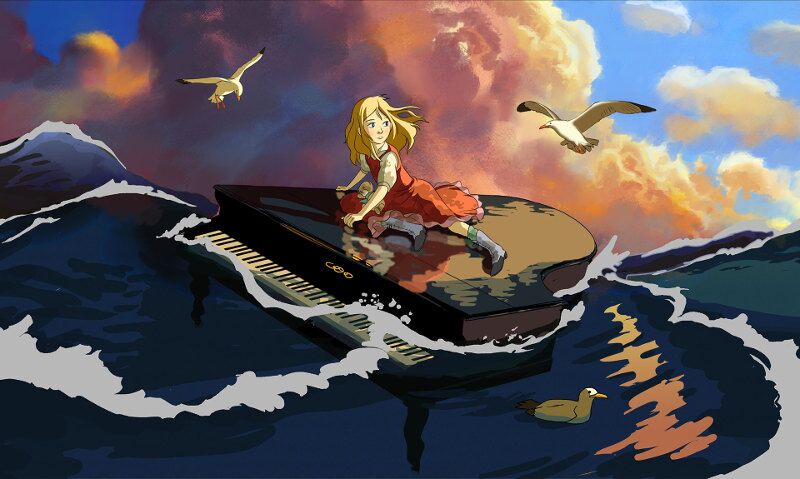 STORY: 1915. On a deserted island in the Scillies, off England's coast, a fisherman and his teenage son, Alfie, find a starving, injured girl. She looks about eleven, and speaks only one word before withdrawing into silence: "Lucy". Later, nursed back to health by Alfie's family, Lucy builds up strength, while remaining mute and remote.
OUR ZIPPY PICK: This is an animation drama in the making. Daringly old-fashioned, well-executed, and with a contemporary subject that could still stand the test of time. 3D is 'bent' to look 2D animation here, and the carefully chosen characters build a narrative space dramatic and confrontational. Jean-Christophe Dessaint (of The Day of the Crows) seems ready to helm another fine tale of socio-cultural prejudice and discrimination here.

MISSTACHE
4-5 YEARS, 104 X 5' 2D COMPUTER
PRODUCER:Normaal [France] Alexis Lavillat DIRECTOR:Alexis Lavillat AUTHOR:Alexis Lavillat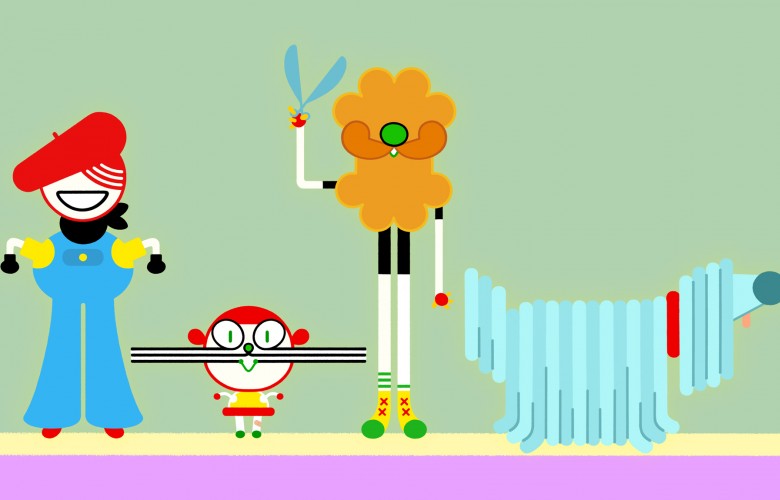 STORY: Misstache is a little girl. A little girl who loves her little girl life, her parents, her friends, animals, playing, having fun, discovering new things. And what Misstache loves a lot, is her beautiful mustache, that she wears with panache! For her it's a MUST-ache!
OUR ZIPPY PICK: This is one of the instances that the powerfully colorful, perfomance pitch (rightly applauded) almost tended to conceal the project itself. But the rainbow-embedded Misstache had her own charms, using her mustache as a narrative weapon to navigate her own environment in clearly engaging lines and curves, and wanting for more in the process.


MOUSSE AND BICHON
4-5 YEARS, 52 X 5', STOP-MOTION
PRODUCER:Vivement Lundi ! [France] Aurélie Angebault, DIRECTORS: Rosalie Benevello & Vinnie Bose AUTHORS:Rosalie Benevello, Vinnie Bose & Hippolyte Cupillard, Adaptation from "Mousse" by Claire Lebourg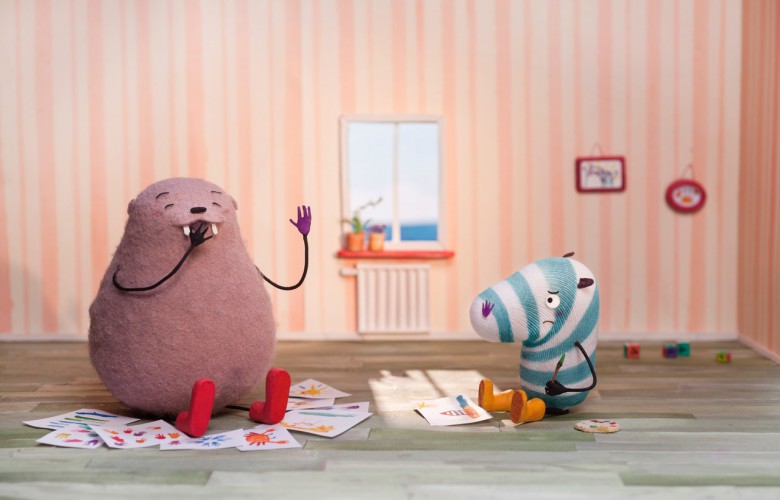 STORY: Mousse is a sock who lives in a house on a rock by the seaside. Bichon is a walrus from the sea who comes to play with Mousse every day. Mousse and Bichon's stories are told to the rhythm of the tide, which flows in and sleeps in Mousse's living room, and then every morning as it ebbs, leaves seashells or a surprise on the wooden floor.
OUR ZIPPY PICK: It has the sea breeze vibe all over it. Add the charms of stop-motion, and the odd couple of Mousse the sock and Bichon the walrus is a winning combination. One of the top-attended pitches at CARTOON Forum, it makes the case that character interaction can still be one of your best practices in making animated stories.

NUTZ
4-5 YEARS, 52 X 7', 2D COMPUTER
PRODUCER:Recircle [Croatia] Denis Alenti, DIRECTOR: Vjekoslav Zivkovic AUTHORS: Denis Alenti & Vjekoslav Zivkovic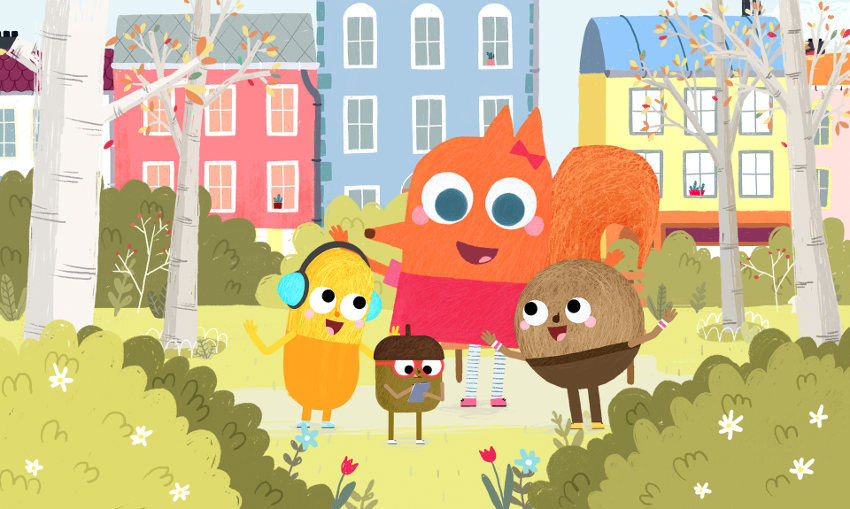 STORY: Sally, Koko, Pea and Oak aka Nutz, with a little help from their friends, love turning problems into solutions. Who will fix your flat tire? Nutz! Who will recycle an old box into a rocket? Nutz! Who will help a robot washing machine? Nutz! But Nutz are not a typical family.
OUR ZIPPY PICK: it is not easy to insert in the mix a loving eccentricity, a real sense of friendship between its main characters (Sally the squirrel, coconut Koko and peanut Pea and Oak the acorn), as well as a solid and engaging design -matched with colorful sets. The Croatian creators of Nutz (budgeted at 1,3m EUR) put a little bit of Balkan anarchy in their pre-school 2D series project, and it works.

PALIMPSEST'S TREE
6-11 YEARS,52 X 7', 2D COMPUTER
PRODUCER:Nebularts Productions [France] Ingrid Agbo, CO-PRODUCERS:Pit productions [Burkina Faso] Serge Pitroipa, Yobo Studios [Togo] Angela Aquereburu Rabatel, DIRECTORS: Ingrid Agbo & Sacha Perrin-Bayard AUTHOR:Ingrid Agbo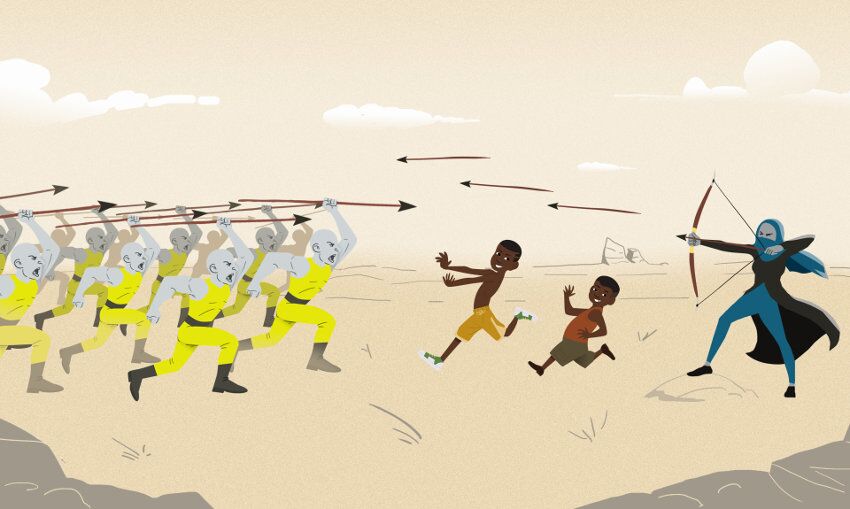 STORY: As young brothers bubbling with energy, Iba and Emeka regularly call upon the wise Mamie Palimpseste to arbitrate their daily disagreements.
But instead of ever providing them with a simple solution, she always finds a perfect way of illustrating their childish conflicts with the life story of some historical figure from Africa's past.
OUR ZIPPY PICK: This is one of the projects that picks up from the rich harvest of African stories, and seems not to be afraid to use gender-bending topics to find its message. It looks ambitious, but inviting -and Grandma as the central character seems really to put the whole thing together.

RONI
YOUNG ADULTS/ADULTS, 10 X 21', 2D COMPUTER
PRODUCER: La Productora de Juanjo Sáez [Spain] -Roger Torras AUTHOR: Juanjo Saez Domper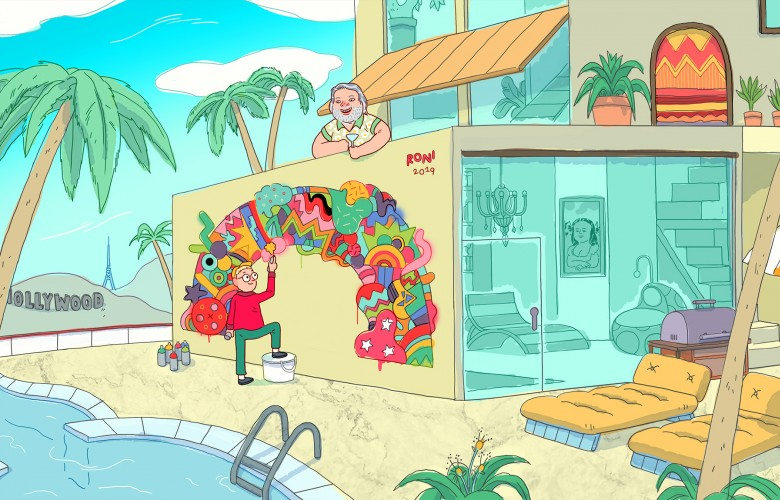 STORY: "An artist? Are you kidding? You'll die of hunger!" That's what Roni's father told him the day he announced he wanted to be a graffiti artist. But Roni didn't let that discourage him. He knew he was meant to paint. Meant to create art.
OUR ZIPPY PICK: Some kids have artistic inspirations. Roni project really cares for them. It is tetrachromatic, dramatic, reference-packed project but, at the same time ,easy to navigate. The story of graffiti artist Roni has dramatic twists and turns, and this make the Spanish 2D series in the making more than just a hommage to artistic inclinations, but a fully-developed animation project.

SOME OF US
10 X 10', 2D COMPUTER / DRAWING / PAINTING / LIVE ACTION / ARCHIVES
PRODUCER: Bachibouzouk [France], Laurent Dure CO-PRODUCERS DPT [Canada] Nicolas Roy, Film Angels Productions [Latvia], Janis Kalejs, Hors Zone [Belgium] Patrick Severin / DIRECTORS: Matan Rochlitz & Jean-Charles Mbotti Malolo AUTHOR: Karine Chaunac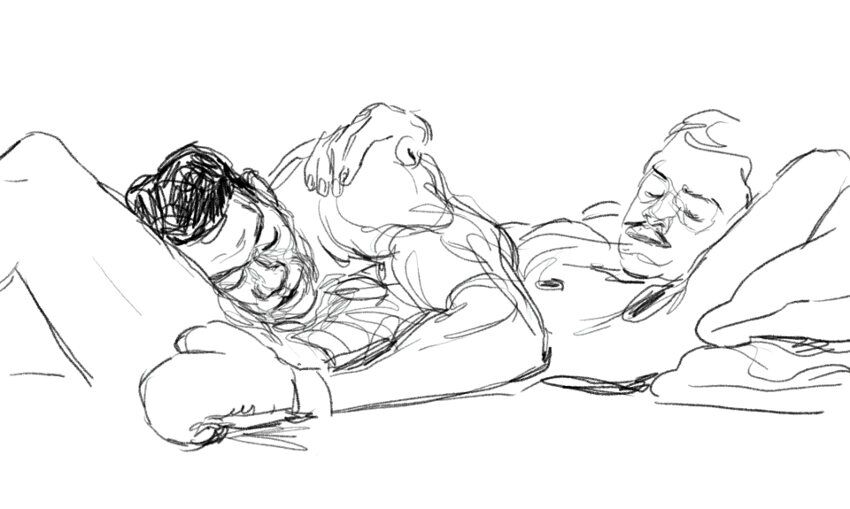 STORY: There are no major sports events where the issues of racism and discrimination don't make press headlines undermining the very nature of sport: cooperation, respect and fairness. It is vital to analyze it and to show this reflection of intolerance. 15 stories of athletes who have shown the world that "Some of Us" can fight for ideals, stand up for what is right, and face up to a world where white able-bodied heterosexuals are the norm.
OUR ZIPPY PICK: It would be interesting to see how the whole project of athlete discrimination (also pitched at CEE Animation Forum 2019) unfolds, with its stories of racism, from transphobia to handicap discrimination. So far, director Jean-Charles Mbotti Malolo (of The Sense of Touch) has carefully constructed a transition from live-action to rotoscope animation and sketch drawings, revealing layer after layer hidden stories. With a transmedia orientation from the beginning (narrative and direction is adapted to horizontal screen format as well), this is a project that needs to be made.

TEMPO
4-5 YEARS, 26 X 5' 2D COMPUTER
PRODUCER: Girelle Production [France], Christophe Camoirano / DIRECTOR: Eloïc Gimenez AUTHORS: Eloïc Gimenez & Claire Sichez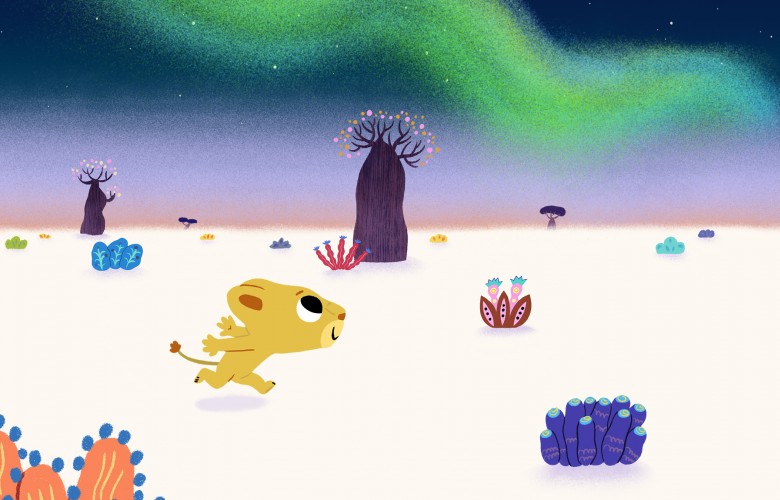 STORY: Every morning, Tempo the lion cub awakens to the light and sound of a magical dawn that brings him a new musical instrument. As he goes about learning how to play it he is led to seek out other music-making animals that inhabit the richly colored, melody-filled savanna. And let the musical extravaganza begin!
OUR ZIPPY PICK: In an imaginary savannah, music is king. Director Eloïc Gimenez, artistic director Olesya Shchukina and the music of Alexis Pecharman make this an irresistible journey for kids. Having the right proportions in terms of its color palette (not too flashy, not too timid), and accompanying this to the sound of musical instruments, it takes you back to a time where learning could be a new experience -both visually and aurally.

TRUTHS
6-11 YEARS, 26 X 2' 5'', 2D COMPUTER / DRAWING
PRODUCER: Les Fées Spéciales [France] Guilhem Garcin / DIRECTORS:Marthe Delaporte & Guilhem Garcin AUTHORS:Guilhem Garcin, Marthe Delaporte & Antonio Rodriguez Yuste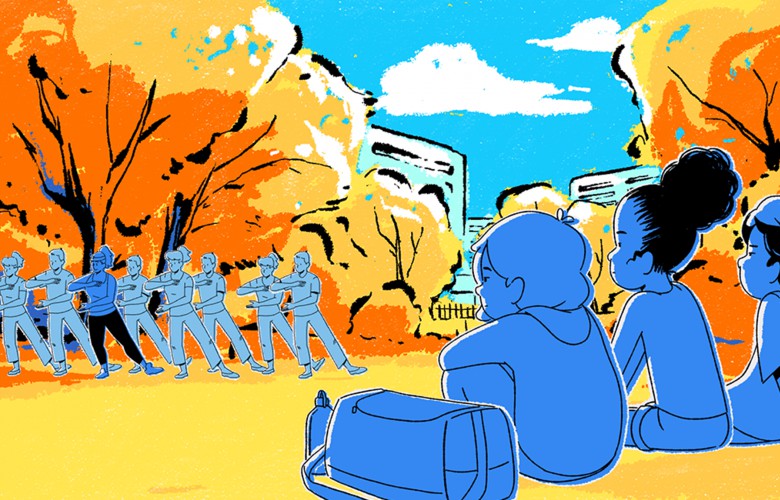 STORY: Mysteries of the adult world, uniquely deciphered by three kids: a humorous, inclusive and colorful series that aspires to push the boundaries of film without dialogue, and be open for all audiences – both hearing, and hearing impaired.
OUR ZIPPY PICK: Its narrative unfolding is as sensitive as its character design. Hearing-impaired and non-hearing impaired kids get together in adventures, where thoughts are translated into signs and images. It is redundancy to say that animation can do well without sound at all, but Truths seems to beautifully embrace the free association tactic in its visual world, from characters to clouds and space.


The 30th CARTOON Forum took place 16-19 September in Toulouse, France.
SIGN UP: Want to read more free articles like this? Sign up for Our Newsletter