CARTOON Movie 2020: Full List of Selected Projects

In the upcoming 2020 edition of CARTOON Movie in Bordeaux (3-5 March 2020), 66 animation feature projects have been selecteed.
55% of the selected projects were targeted for family audiences; he films aimed at Young Adults/Adults had a 20% percentage,  while animation for children represents the 15% (10 projects).
In a selection where one third of the animation feature projects are co-productions, France leads the field with 23 selected projects, and Spain has doubled its last edition presence with 9 projects. 6 projects for Germany,  5 projects for Denmark;  Italy and the Netherlands follow with 3 projects, while  Belgium, Hungary and UK participate with 2 animation feature projects each. Austria,Croatia, Czech Republic, Estonia, Georgia, Poland, Romania, Serbia, and Ukraine – all of them follow  with one project each.
SNEAK PREVIEWS
"Calamity, a Childhood of Martha Jane Cannary," Rémi Chayé (France, Denmark)
"Ella Bella Bingo," Frank Mosvold & Atle Blakseth (Norway)
"Raggie," Meelis Arulepp & Karsten Kiilerich (Estonia, Denmark)
"The Crossing," Florence Miailhe (France, Germany, Czech Republic)
"The Elfkins – Baking a Difference," Ute von Münchow-Pohl (Germany)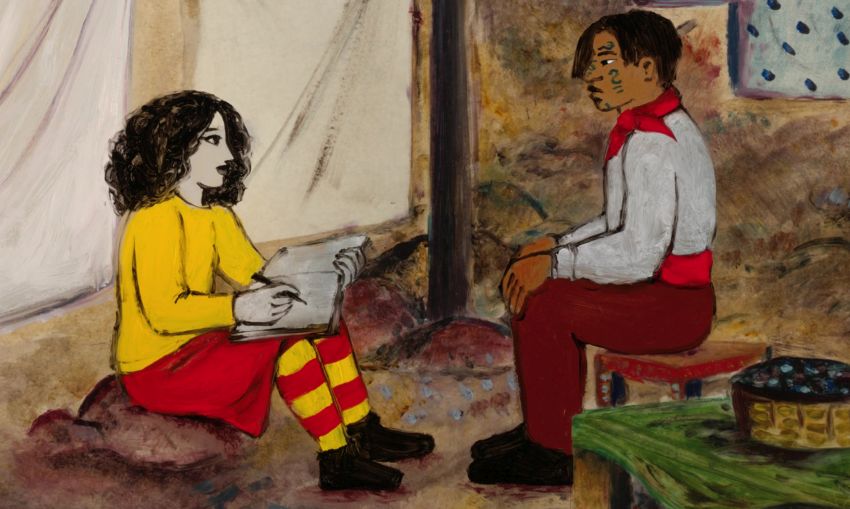 The Crossing
IN PRODUCTION
"Cricket & Antoinette," Luka Rukavina (Croatia)
"Even Mice Belong in Heaven," Jan Bubeníček & Denisa Grimmová (Czech Republic, Poland, Slovakia, France)
"Ooops! The Adventure Continues…," Sean McCormack & Toby Genkel (Germany, Luxembourg, Ireland)
"The Island," Anca Damian (Romania, Belgium)
"The Neighbours of My Neighbours are Neighbours of Mine," Léo Marchand & Anne-Laure Daffis (France)
"The Walking Liberty," Alessandro Rak (Italy)
IN DEVELOPMENT
"Adam and the Magic Cloud Adam and the Magic Cloud," Aissam Bourak & Florent Mounier (France)
"Best Birthday Ever," Michael Ekblad (Germany, Sweden Netherlands)
"Detective Kibbles," Benoit Delépine (France)
"Fleak," (Finland, Malaysia Poland, France)
"Geno," Dato Kiknavelidze (Georgia)
"Girl and Wolf," Roc Espinet (Spain)
"I am Helena," Karla von Bengtson (Denmark)
"Molesworth," Uli Meyer (U.K., Luxembourg)
"Mu Yi," Julien Chheng (France)
"#nofilter," Tor Lubich Fruergaard & Michael Hegner (Denmark)
"Olivia and the Invisible Earthquake," Irene Iborra Rizo (Spain)
"Panda Bear in Africa," Karsten Kiilerich & Richard Claus (Netherlands, Denmark)
"Raven Girl," Jericca Cleland (Denmark, Canada)
"Schubert's Winterreise," Alex Helfrecht (U.K., Poland, France, Germany)
"Sirocco and the Kingdom of the winds," Benoît Chieux (France)
"Tad the Lost Explorer and the Curse of the Mummy," Enrique Gato (Spain)
"The Adventures of Pil," Julien Fournet (France)
"The Amazing Maurice," Toby Genkel & Florian Westermann (Germany, Ireland)
"The Black Swallow," Louis J Gore (France)
""The Inventor," Jim Capobianco (France, U.S.)
"The Last Whale Singer," Reza Memari (Germany, Canada, Czech Republic)
"The Legendaries," Guillaume Ivernel (France, Belgium)
"The Shrew of Destiny," Marcin Wasilewski (Poland, Bulgaria)
"They Shot the Piano Player," Fernando Trueba & Javier Mariscal (Spain, U.K., France)
"Trouble Nubble Gum," Rostyslav Garbar (Ukraine)
"Twice Upon a Time," Vojin Vasović (Serbia, Canada)
"Verte," Hélène Friren (France)

They Shot the Piano Player
 IN CONCEPT
"Autumn and the Mystery of Winter," Niels Prayer (France)
"Copper Beak," Adriano Candiago (Italy)
"D20," Jaime Maestro (Spain)
"Diotime and the Lions," Santi Minasi (France)
"Gemmy Brown and the Multiverse," (France)
"Hikari," Santiago López Jover (Austria)
"Juul," Tom Van Gestel (Belgium)
"Lala – A Fairy's Heart," Attila Gigor (Hungary)
"Maryam and Varto," Gorune Aprikian & Alexandre Héboyan (France)
"Melvile," Romain Renard (Belgium, France)
"Merry Christmas Monsieur Hulot!," Marc Rius (France)
"Nordic Ghost Hunters," Magnus Møller & Mette Tange (Denmark, France)
"Planet of Kids," Philip Einstein Lipski, Maria Biilmann & Jericca Cleland (Denmark)
"Rock Bottom," Maria Trénor (Spain)
"Seekers," (Netherlands)
"SHKID," Fernando Cortizo (Spain, Mexico)
"Sierra Dragon," Pepe Sánchez Alonso (Spain)
""Tafiti – Through the desert," Julia Boehme & Nicholas Hause (Germany)
"Talent Scout The Hand That Feeds," Jose Herrera & Manuel Sirgo (Spain)
"The Anooki, our Amazing Odyssey," Moetu Batlle & David Passegand (France)
"The Character of Rain," Liane-Cho Han (France)
"The GrowCoDile," Joost van den Bosch & Erik Verkerk (Netherlands)
"The Hand That Feeds," (Hungary)
"The Hermit and the Bear," Marine Blin (France)
"The Horn Quartet: Go to the Sacred Cow Country," Arnaud Demuynck & Benjamin Botella (France, Belgium)
"The Inexact Sciences," Stefano Bessoni (Italy, France)
"The Legacy of the Depanurges," Franck Dion (France)
"The Unspeakable, a Lovecraftian Fragment," Gilles Cazaux (France)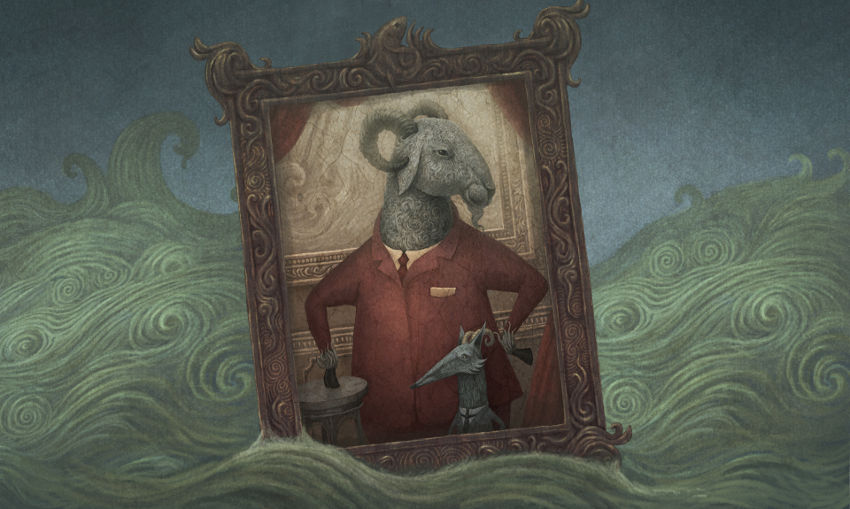 The Legacy of the Depanurges, Franck Dion
A delegation of publishers including Arcana (Canada); Mondadori Libri (Italy); Nobrow & SelfMadeHero (UK); WSOY (Finland); Steinkis, Editions Milan (France) and Salamandra Graphic (Spain) will be present at the Cartoon Movie. They will discuss partnerships and promote their catalogues among European animation producers.
On Tuesday 3 March, before Cartoon Movie opening, a new CARTOON GAMES edition will be celebrated, an activity in which "animation meets transmedia". Aimed at animation, gaming and transmedia professionals participating in Cartoon Movie, this professional meeting includes one-to-one meetings, and two keynotes to analyse the relationship between the animation, video games & transmedia industries.
SIGN UP: Want to read more free articles like this? Sign up for Our Newsletter
Read More About: