15 Adult Animation Projects for Cartoon Movie 2020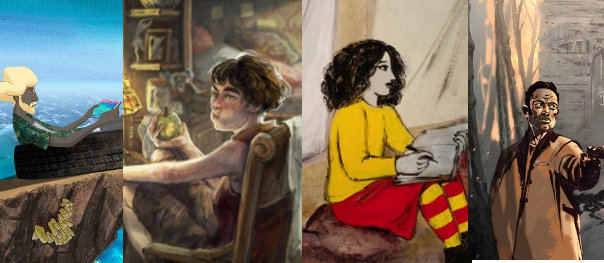 As part of our CARTOON Movie 2020 coverage (3-6 March, Bordeaux, France) we present the 15 animation feature projects to be pitched during the European event. CARTOON Movie has become an essential step in many animation features projects' future, and projects addressed to young adults/ adults have benefited as a result of that.
Here's the 2020 crop of adult animation feature projects (in alphabetical order):
1. Girl and Wolf, Roc Espinet | In development - 80'
Hampa Studio (Spain), Sygnatia (Spain)
Teenagers, 2D Computer
Girl and Wolf is an animated feature film for a young adult public based on the Roc Espinet's homonymous graphic novel. It tells the story of Paula, an innocent girl who lives in a medieval village attacked by wolves. Paula will have to face dark childhood traumas, soulless hunters, magical wild spirits and an ancient pack of wolves.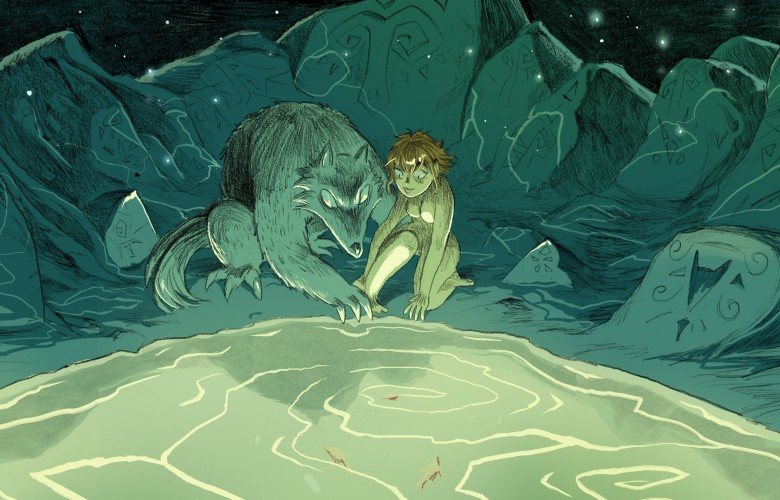 ZF Preview: Hampa Studio (Mortadelo and Filemon) and Sygnatia (Buñuel in the Labyrinth of Turtles) join forces to bring the graphic novel Girl and Wolf by Spanish animator and illustrator Roc Espinet to life. The author directs this 2D story, which promises to be more than a forest adventure.
2. Hikari, Santiago López Jover | Concept - 90'
Digital Light Factory Spezialeffekte (DLF) (Austria), Aichholzer Filmproduktion (Austria)
Young adults/adults, 2D Computer, 3D Computer
When Japan opened its borders in 1854 after a period of extreme closure, it was revealed that there were thousands of Japanese Christians hidden around the area of Nagasaki; they had survived during 240 years secretly practicing their religion in their homes. Western nations received the news with joy, but the laws prohibiting Christianity in Japan were still in force, which caused a last wave of religious persecution, the most savage of all. This true story tells the personal experience of one of the survivors, Jinsaburo Moriyama, who was jailed in the prison camp of Tsuwano from 1867 to 1873, when the persecution stopped due to the international pressures.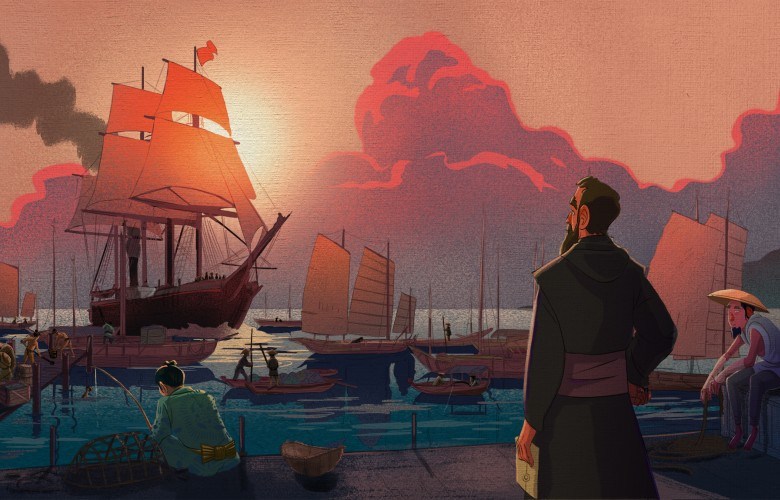 ZF Preview: Valencia-born Santiago López Jover (here's his vimeo page) directs an Austrian-produced story about pre-1945 Nagasaki that has both religious and political undertones. A political animation drama in the making.
3. Juul, Tom Van Gestel | Concept - 90'
Fabrique Fantastique, Belgium
Young adults/adults, 3D Computer
Circus Kavaros suffers major difficulties. After a performance goes wrong, 17-year-old acrobat, Juul, falls into a coma. Her father, magician Bor, wanting to keep his daughter with him, kidnaps her from the hospital. When he performs with Juul as a living puppet, the general public rush back to fill the stands. Bor is convinced that he's doing his little girl credit. But with in Juul, who still appears to be conscious, the inner frenzy and despair grow. In silent protest against the humiliations and the loss of her own will, she slowly transforms into living porcelain, until she falls apart into pieces. With much love and patience, her cousin Kaz puts her back together like a human jigsaw.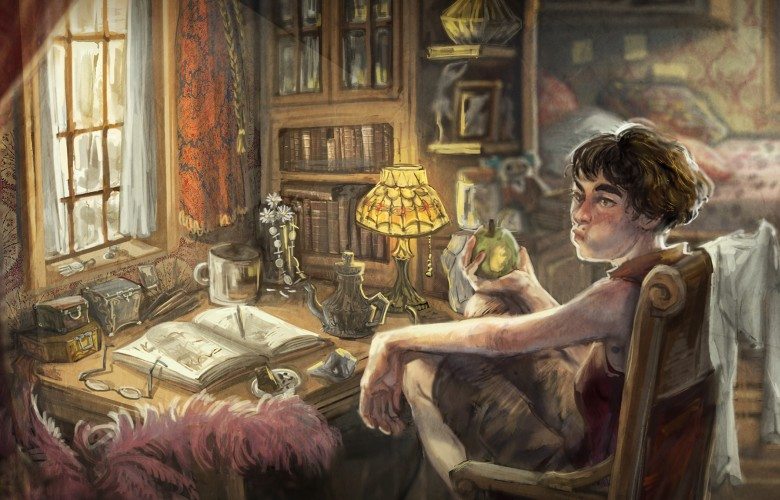 ZF Preview: Tom van Gestel and his Fabrique Fantastique company have put together a concept that sounds both alluring and complicated enough - yet somehow really interesting to follow through. The world of stage always invites fables, and it's interesting to see how 3D computer animation actually bends into a more painterly version.
4. Maryam and Varto, Gorune Aprikian & Alexandre Héboyan | Concept - 90'
Araprod (France), FIVE2ONE (France)
Young adults/adults, 2D Computer, 3D Computer, Drawing, Painting
A young teenage Turk is given the difficult mission to save Maryam and her brother Varto, two Armenian children caught up in the 1915 turmoil. They will live an odyssey through Anatolia, sometimes dramatic, sometimes enchanted. This adventure will have unexpected consequences in our day and age where a young woman and her son are going to take a trip from Istanbul to France to meet a grumpy old man who doesn't want to see them. History's secrets sometimes hide family secrets where ghosts wait to be reunited.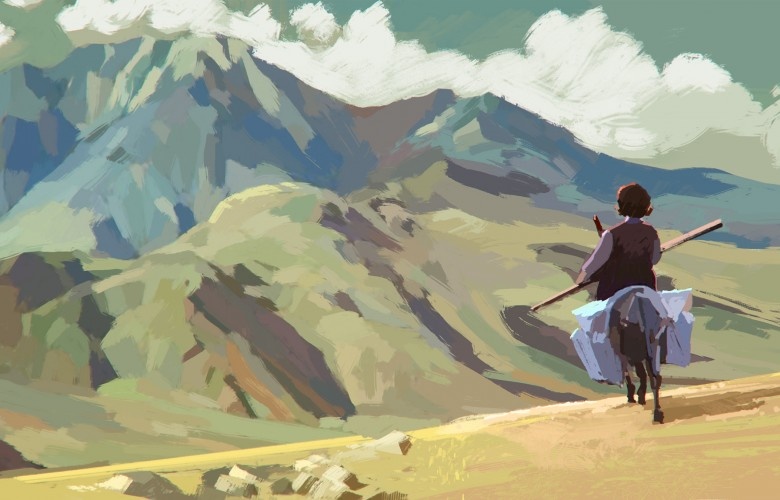 ZF Preview: Alexandre Héboyan comes from the rich fantastic world of Mune animation feature, and French writer-producer Gorune Aprikian has written the script for the graphic novel Varto. They both collaborate in the new 2D/3D animation feature project, Maryam and Varto, a project which tackles the 1915 Armenian Genocide via the eyes of a child and his Turkish savior. Interesting to see how the extreme violence incidents will be here handled.
5. Melvile, Romain Renard | Concept - 90'
Need Productions (Belgium), Les Films d'Ici (France)
Young adults/adults, 2D Computer, Drawing, Painting
After more than 25 years of absence, Paul Rivest returns to Melvile, condemned in the short-term by the construction of a dam. Paul knows the city very well for spending every summer there with his grandmother until the age of 14. Until that famous summer, the one of the Great Fire, when he lost Ruth Jacob, his first love. Feeling guilty for her death, this return to Melvile is for him an opportunity to retrace the circumstances of Ruth's death and to immerse himself in a more than a hundred years family history. Because in Melvile, all stories are connected. From those of the founding fathers who colonized this wild land in the 19th century, to those of Paul's grandmother and Paul himself.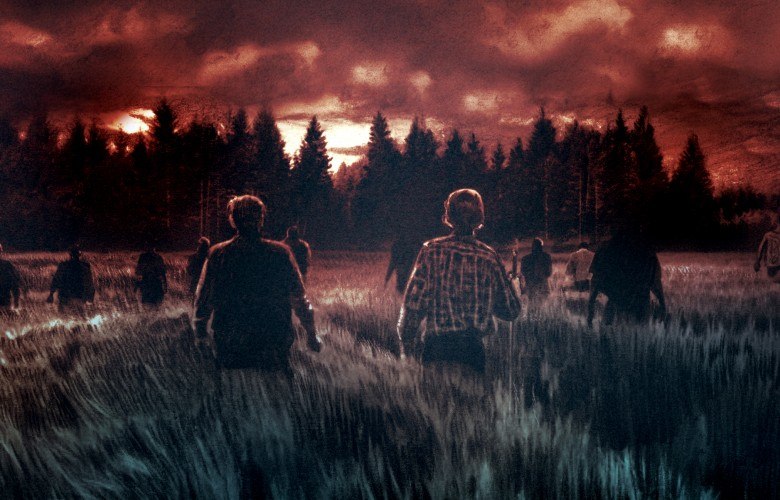 ZF: Belgian Romain Renard published his graphic novel, Melvile: The Story of Samuel Beclair in 2018 (Le Lombard). He now joins forces with Need Productions (Belgium), and Les Films d'Ici (responsible for Funan) to bring the story to the big screen, which looks both convoluted and interesting.
6. Mu Yi, Julien Chheng | In development - 100'
Studio La Cachette, France 
Young adults/adults, 2D Computer
Somewhere in present-day China, Mu Yi, a mischievous 14-year-old, lives with her beloved grandmother in a quaint and picturesque village, selling bamboo figurines to tourists. One night, Mu Yi discovers a very ancient helmet. As she tries it on, she transforms into one of the mythical war heroes of Ancient China, known as The Handsome General. This life-changing discovery uncovers terrible secrets that surround her birth. Resentful and angry against her world, she takes refuge in the new identity that the helmet offers her. Under the guise of the Handsome General, Mu Yi will go at war against the injustices of the past.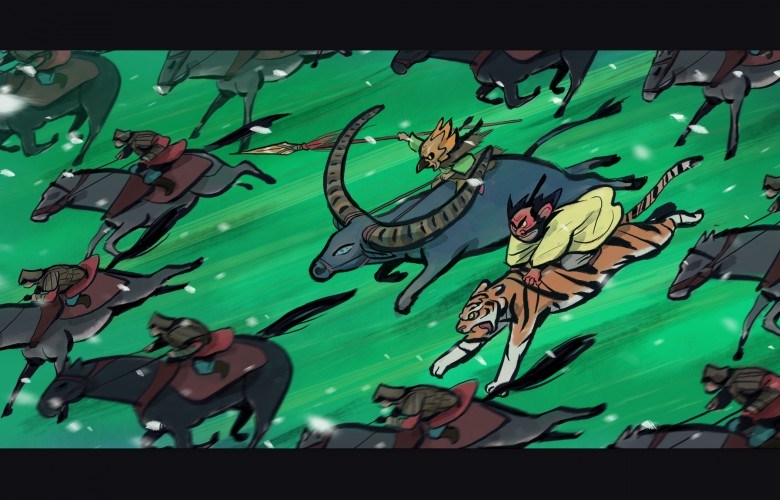 ZF Preview: The Love, Death and Robots team of French La Cachette studio and Julien Cheng (animation artist in Ernest & Celestine, The Rabbi's Cat) are inspired by China's great past in the form of a teenage girl. Famous comparisons (Mulan) aside, what matters here is plot and character development and how to build a sense of urgency within a more adult-oriented European context.
7. Rock Bottom, Maria Trénor | Concept - 80'
On Air Comunicació i Producció, Spain
Young adults/adults, 2D Computer
Rock Bottom is a self-destructive love story between Bob and Alif, a young couple of artists plunged in the creative maelstrom of the early 70s. While Alif loses her artistic talent, Bob starts growing and composes a masterpiece after overcoming a serious accident in which he almost died. This event would change their lives forever.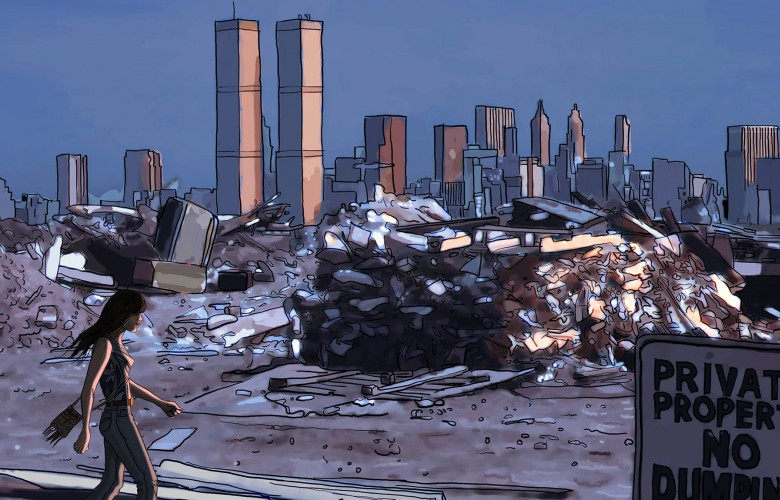 ZF Preview: The project had already gestated in 2018, and it is inspired by the life of British psychedelic musician Rob Wyatt. Maria Tremor (Ex Libris) directs, and it is no surprise here to state that music and the soundtrack will need to have an instrumental role in this piece.
8. Talent Scout, Jose Herrera & Manuel Sirgo | Concept - 80'
12 Pingüinos Animation Studio (Spain), Cazatalentos Producciones SL (Spain)
Young adults/adults, 2D Computer
Carmen, a young flamenco dancer who begins her career in her family's tablao, falls in love with Tito, a waiter in the family business. The revenge of the Marquesa, usual client of the tablao, makes that, when the Civil War breaks out, they both are separated and have to flee. Carmen starts a journey with her uncle Ricardo until arriving to Madrid when she suffers a tragic incident that will change her life. Madrid became a dangerous place and finally they will be forced to run away to France. In France they will be rescued by Tito, who takes them to Paris where the famous talent scout Dominique gets Carmen and his dance to succeed despite her disability.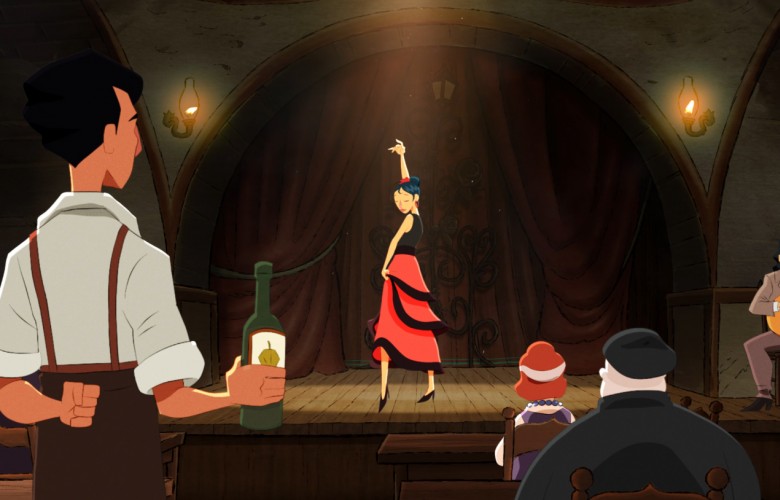 ZF Preview: Talent Scout started out as a short film by Spanish animation director Jose Herrera. Here he co-directs the animated feature version with Manuel Sirgo (Pollo), in a project which mixes politics, social issues and disability. It seems to follow in the footsteps of Chico & Rita, and it will be a good thing if it succeeds.
9. The Black Swallow, Louis J Gore | In development - 90'
La Luna Productions, France
Young adults/adults, 2D Computer
In 1959, Louise, a young white journalist, is looking for a story to tell. She encounters an old black man with an unforgettable story. Eugene Bullard, the first black fighter pilot… who now works as an elevator operator at the Rockefeller Center. No sooner does Louise begin her investigation, than Eugene disappears into the Great South to atone for his sins. He flees in the face of racial hatred but also his own story of heroism. Eugene's life reads as an epic tale. But a mystery remains at the heart of this story, a moment of treason and loss. With his death imminent, Eugene knows that only the truth can redeem him. And only Louise, catching up with him at last, has unearthed the truth.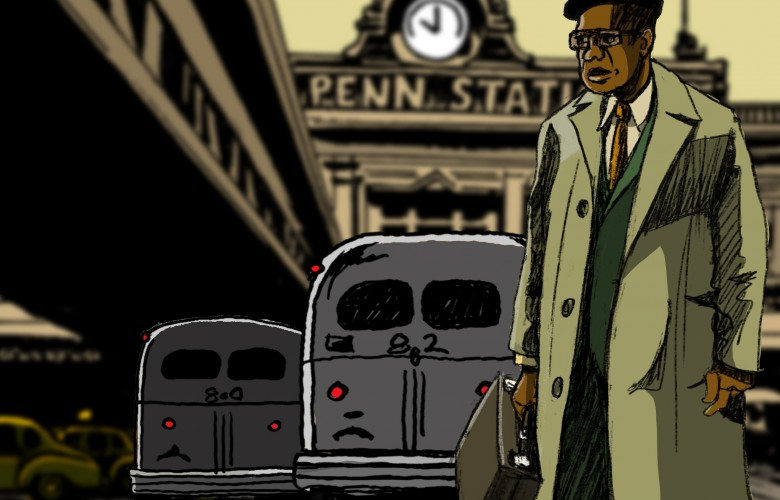 ZF Preview: Painter, graphic artist and filmmaker Louis J. Gore is not foreign to stories involving black people (check out his Billie's Blues). The story is fascinating, and graphics look appropriately fitting for the era.
10. The Crossing, Florence Miailhe | Sneak preview - 80'
Les Films de l'Arlequin (France), Xbo Films (France), Balance Film (Germany), MAUR film (Czech Republic)
Young adults/adults, Painting
A plundered village, a fleeing family, and two stray children on the roads of exile: Kyona and Adriel are trying to escape from their pursuers and to reach some more welcoming country. During their initiatory trip from childhood to teenage, they will have to cross an entire continent obsessed with hunting down migrants, and to go through many trials, both real and surreal, in order to discover a New World, free at last!
ZF Preview: The film project by Florence Miailh had already pitched before in 2019, and it's nice to return the next year in CARTOON Movie as a sneak preview project. The aesthetics and the content seem to match each other, and it's interesting to see how a very painterly style translates into a cinematic project   Here's the trailer.
11. The Hand That Feeds, director tbc | Concept - 85'
Puppetworks Production, Hungary
Young adults/adults, 2D Computer, 3D Computer
The Hand That Feeds is a post-apocalyptic adventure-drama about dogs searching for the last living human. A society of dogs lives among the ruins of a city, driven by the religious belief that humans will one day return to take care of dogs once again, like in the golden old days. Everything changes when they learn that one last human might be alive out in the woods. Three dogs set out on a dangerous journey through the wild to find that human and finally have an owner. On their way, they become members of a pack of wild dogs whose leader has one purpose - to kill the last human on Earth.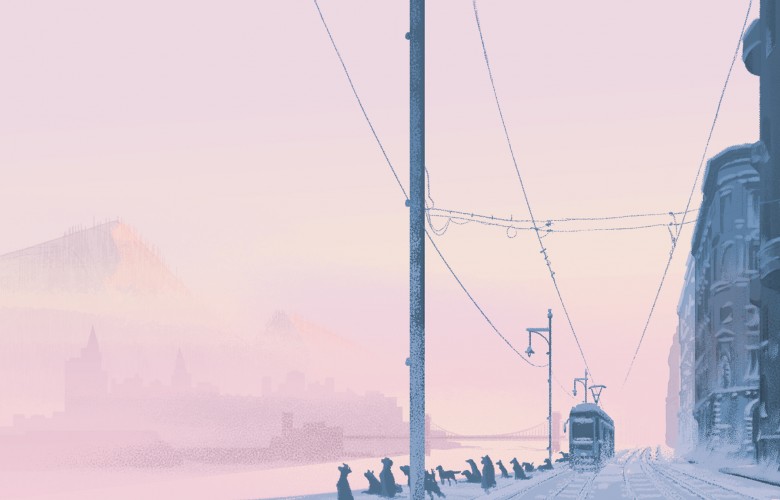 ZF Preview: Puppetworks Animation Studio in Hungary provided a significant part of concept art and animation for Damian Nenow and Raul de la Fuente's Another Day of Life. The studio now comes back with an appropriately gloomy idea, where the roles of the hunter and the hunted are reversed.
12. The Island, Anca Damian | In production - 82'
Aparte Film (Romania), Take Five (Belgium)
Young adults/adults, 2D Computer, 3D Computer, Cut-out
The Island is a musical comedy and an upside-down Crusoe story. Robinson is a doctor and unlike Robinson Crusoe, his solitude is voluntary but his island in the Mediterranean Sea is invaded by migrants, NGOs, guards. Friday is a castaway, the only one from his boat to have survived when sailing from Africa to Italy. During his strolls on the island, Robinson confronts his own solitude by keeping a diary - that works like augmented reality - filled with extraordinary beings and events, which both fill and trouble his daily life. The island becomes a representation of our contemporary existence.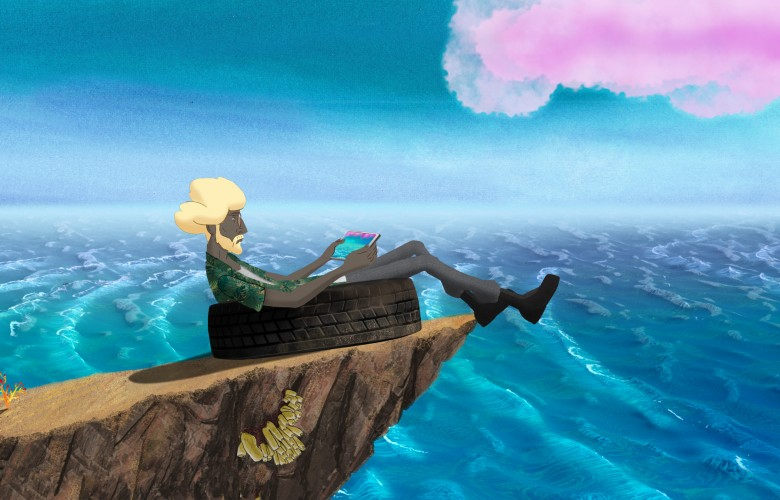 ZF Preview: After the success of Marona's Fantastic Tale, Anca Damian returns with a musical comedy. This year pitched as a project in production (the project was already pitched at the concept stage in 2019), The Island seems to include Damian's signature approach of mixed media techniques plus a very contemporary subject matter.
13. The Legacy of Depanurges, Franck Dion | Concept - 80'
Papy3D Productions (France)
Young adults/adults, 3D Computer, Stop-motion, Puppets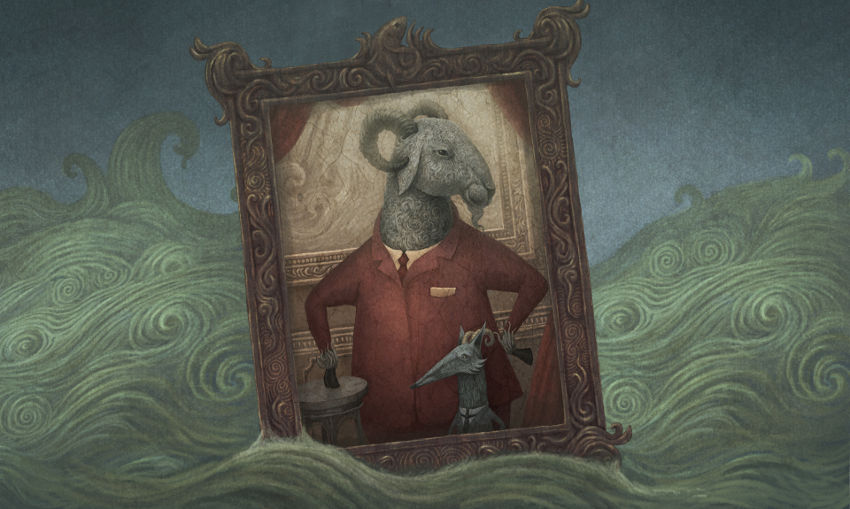 The Depanurge Baron has just passed away. He left behind an empire in wool manufacturing and an old lighthouse. It is Christmas Eve and the Depanurge siblings return to open the will, which will name the future heir. Among them are the quadruplets, large, chatty and self-important sheep, and their brother Romulus, a small, fearful and silent horned wolf. He carries the stigmas of an ancient curse that the Depanurge lineage has endured for centuries. In each generation, a horned wolf is born among the siblings, never to inherit the title of Baron. The opening of the will unleashes harmful emotions followed by disappearances, reminiscences, ghosts and journeys into the family's troubled past.
ZF Preview: It's interesting to see what Franck Dion, the author of The head vanishes and Edmond Was A Donkey will do with his first feature project. The plot promises a menagerie of characters, and the visuals give animal heads in place -usually a winning combination in his works.
14. The Unspeakable, A Lovecraftian Fragment, Gilles Cazaux | Concept - 80'
GLAD Productions, France
Young adults/adults, 2D Computer, 3D Computer
1928, New York. In the midst of Prohibition, inspector Warren Bowman takes on a powerful network of bootleggers. Rapidly, his investigation leads him to unravel and confront a greater and occult conspiracy seeking to disrupt the balance of our universe. Faced with a corrupt hierarchy, a perverted cult leader and the illness of his comatose wife, Bowman's certainties and faith in humanity take a serious toll. Only his friendship with Gary Johnson, a small black trafficker, will enable him to carry through to the end his struggle, to face the Unspeakable and to try to answer one question: Does Man deserve to be saved?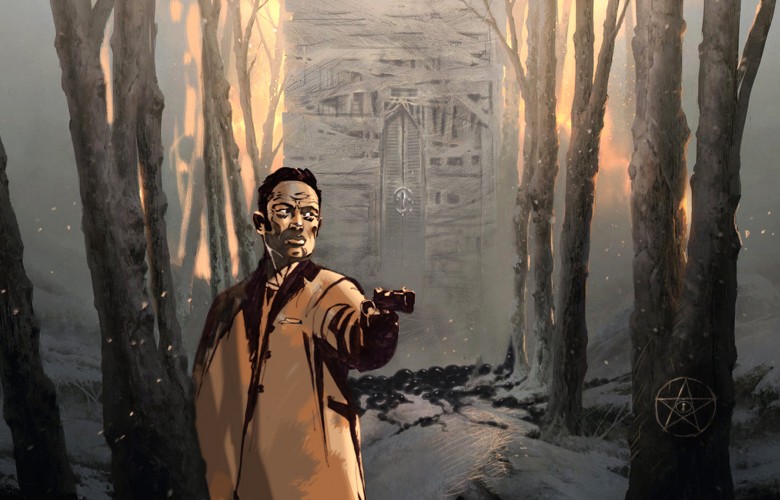 ZF Preview: Gilles Cazaux, the Elliot Kid French TV series director, now makes a 180-degree turn into Lovecraftian, New York prohibition era gangster horror. Looks like a treat.
15. The Walking Liberty, Alessandro Rak | In production - 90'
MAD Entertainment (Italy), Rai Cinema (Italy)
Young adults/adults, 2D Computer, 3D Computer
The world has come to an end. Nature has taken back possession of the planet, covering it in a blanket of jungle. A new society, the Institution, is attempting to thrive from the ruins of the old world. Its followers strive to reinstate a sense of order. But not everybody accepts to succumb to a process of civilization: the dissidents are preparing for a revolution! We will tell the story of two free spirits of the jungle who are striving to find their place in the world. Yaya is an intelligent fifteen-year-old mixed-race girl with an uncouth character. Lennie is a two-and-a-half-meter tall man in his thirties with a mental handicap. Yaya takes care of Lennie. Lennie takes care of Yaya.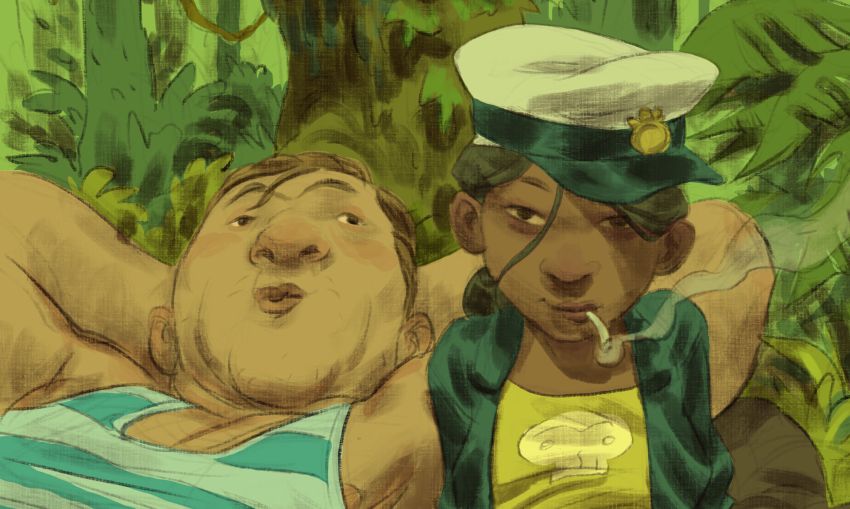 ZF Preview: After two features that successfully traveled in the festival circuit (L' arte della felicita, Gatta Cenerentola), Italian director Alessandro Rak comes back with a post-apocalyptic tale, which was already foreshadowed in his earlier efforts. Remains to be seen how this odd couple story will work on the big screen, yet the theme is as pressing as anything.
SIGN UP: Want to read more free articles like this? Sign up for Our Newsletter