Cartoon Movie 2021: Our Top Picks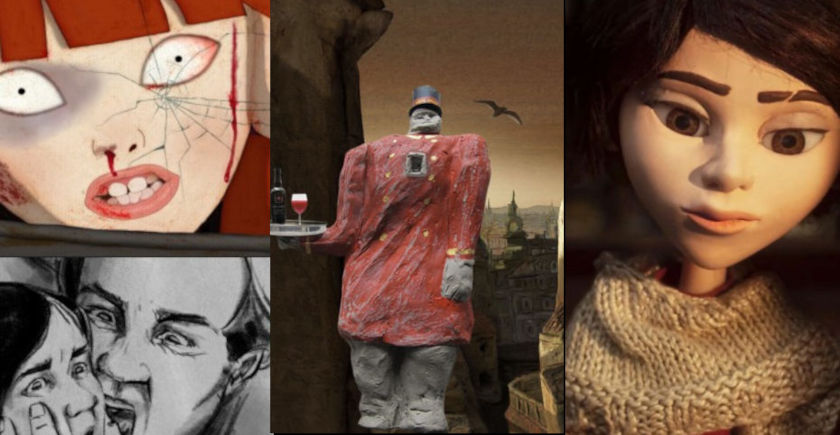 55 projects of animation feature were presented this year at CARTOON Movie from 16 European countries  (76 hours of animation). The online character of the event might have hindered the physical interaction, but has certainly benefited the professional viewers (distributors, sales agents, broadcasters etc among them), giving them a larger time window -till 31 March- to attend the recorded pitches and pilots.
Here are our top picks from this year's crop of CARTOON Movie, accompanied with a short review:

In Sneak Preview:

The Island by Anca Damian |  In sneak preview - 82'

Aparte Film (Romania),  Komadoli (France), Take Five (Belgium), amopix (France), Minds Meet (Belgium)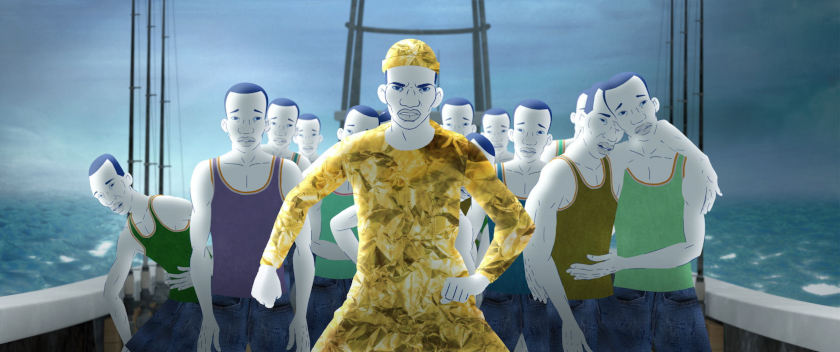 CARTOON Movie 2021 Review: The Island of self-willed castaway Robinson Crusoe in the Mediterrenean sea is more than a post-modernist existential musical comedy, as it is self-described in its pitch and materials. It is an immersive experience into a solitude trip, populated by so many unknown souls that make the eponymous hero's journey almost unbearable -but thanks for the music and the invention of its artistry, it a tragedy that can be enjoyed. It is not that we have not seen before all that Anca Damian and her artistic director Gina Thornesten put in front of the screen; yet all materials and designs remotely remind of a disinct cultural past, like an arc of civilization which needs to save everything valuable in the Island, before Mother Earth arrives. The Island looks daring in its premise, unique in its compositions, and as familiarly poetic and elusive as your next mermaid.


Flee by Jonas Poher Rasmussen |  In sneak preview - 80'
Final Cut For Real (Denmark), Mer Film (Norway), Mostfilm (Sweden), Sun Creature (Denmark), Vivement Lundi! (France)
CARTOON Movie 2021 Review:
  The "Flee" refugee animation documentary story talks about an Afghan boy (fictional name: Amin), being forced to live his country; now, at 36, and a successful academic, he is about to get married to his long-time boyfriend. Borrowing from the
Waltz with Bashir
format (and developed at Anidox: Lab), the Sundance-premiered Flee leaves instead the political undertones to focus on a person's wish to finally tell his story -if not loud, at least clear enough. Alternating between past and present, and being as tender in its visual attire as it is concernful for its main subject, the 10-minute preview of Flee promises a discreet but not subdued portrait of a refugee's 'success' story.
In production:
Blind Willow, Sleeping Woman by  Pierre Földes | In production
Cinema Defacto (France), Miyu Productions (France) | Young adults/adults, 2D Computer, France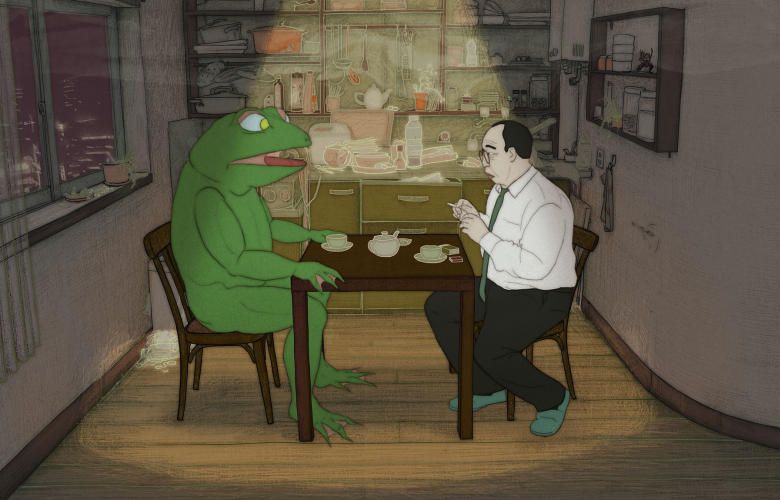 CARTOON Movie 2021 Review: A regular visitor at CARTOON Movie, Blind Willow, Sleeping Woman looks like an animated version of P.T. Anderson's Magnolia (frogs included). Based on Haruki Murakami's short stories and an earthquake as a catalyst of events, it feels both the helplessness of its characters (and that's a good thing), combined with the muted colors and hazy atmosphere of its visuals. Combining live-action shooting, 3D modelling and 2D computer animation, it is certainly one of the 2022 animation features to be excited about -and could have a crossover appeal.

 
Heart of a Tower by Peter Budinski  | In production - 80'
 
BFILM (Slovakia/Czech Republic), Plutoon (Slovakia), Stacka (Belgium)


CARTOON Movie 2021 Review:  The story of Rikki, a 10-year-old boy whose parents have recently divorced, becomes a grand adventure to a parallel world of "Yourland" and the need to reinstate a proper heart in its core. A 3D computer animated film for children, who has its main characters looking like hand-made puppets, Heart of the Tower by Peter Budinsky (Twins) has a fine narrative flow and a welcome visual approach. Planned release: early 2022.


My Grandfather's Demons by Nuno Beato | In production - 94'

Sardinha em Lata (Portugal), CARETOS FILM (Spain), MIDRALGAR [Marmitafilms] (France)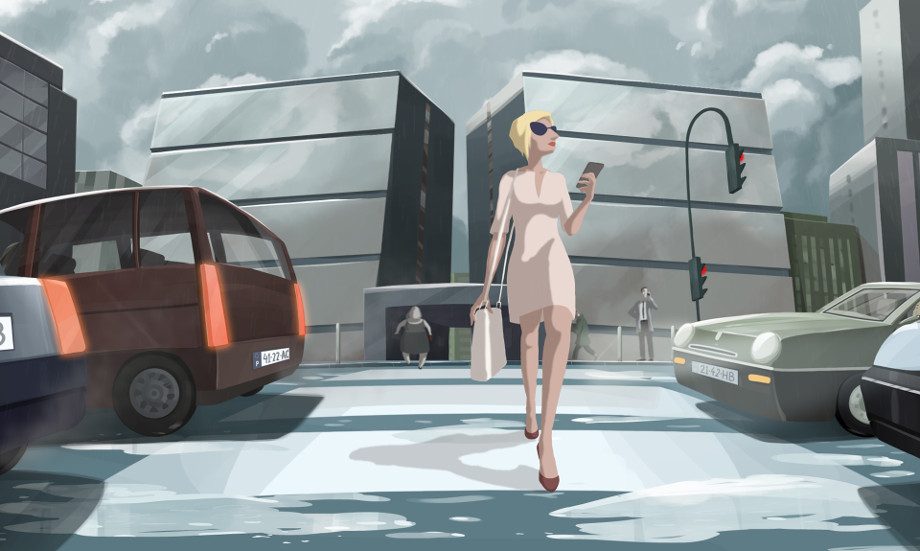 CARTOON Movie 2021 Review:  A reconciliation story told first in 2D and then in stop-motion, My Grandfather's Demons is one of the indie features that breathes drama and empathy for its character, along with stylistic options for its puppets. Now in production, the Portuguese/Spanish/French feature led by Nuno Beato, the story of successful professional Rosa who needs to confront her own demons via past memories promises an energetic project and final film.


White Plastic Sky, Tibor Bánóczki & Sarolta Szabó | In production - 110'

Salto Films and Media Productions (Hungary), Artichoke (Slovakia) | Young adults/adults, 2D Computer, 3D Computer, Drawing, Hungary/Slovakia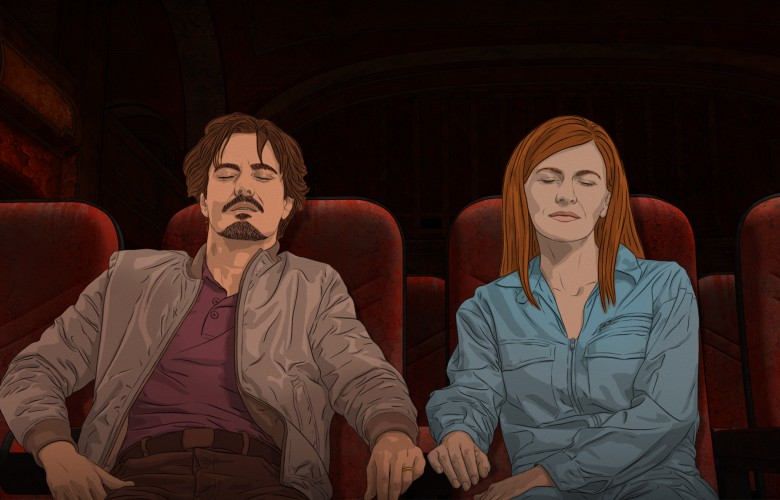 CARTOON Movie 2021 Review:  Tibor Bánóczki & Sarolta Szabó (The Conquerors, Leftover, Milkteeth) are not afraid to twist their narrative to suit their personal, but highly communicable persona style. In the futuristic White Plastic Sky project, environmentalism meets oppression; humans become the only human species who can save (albeit with self-sacrifice) a starved land and earth, by implanting seeds into their body and being transformed into trees and nutrient material. A love story in the midst of a dystopian environment, the rotoscoped/3D film project is as mesmerizing as its storyline, and its barren backgrounds and landscapes situate the project in non-generic, humanistic story of the near future. With a budget of 2,45M EUR, the expected release of White Plastic Sky is spring 2022.
 
In development:
 
Golem, Jiří Barta | In development - 80'

Hausboot (Czech Republic) | Young adults/adults, 2D Computer, Stop-motion, Live action, Czech Republic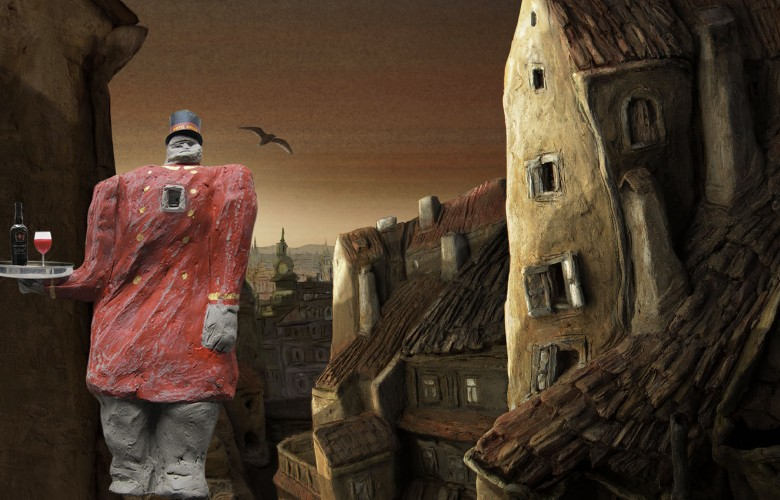 CARTOON Movie 2021 Review: The Golem story is a famous one in its various cinematic incarnations, and so are the efforts of Czech veteran director Jiří Barta to bring the story into animated life (here's an early, 2007 trailer). Produced by Hausboot (Even Mice Belong In Heaven), and with a budget of 2,5M EUR, the current version takes place in the communist Prague of the 1950s, and an unexpected encounter of the student with an enormous figure (the Golem) to be brought back to life. The project mixes live-action footage, 2D animation, 3D animation and clay stop-motion. The devil (and the Golem) is hidden in the details in this "metaphor of crowd psychosis" that Barta mentions; the teaser looks nothing less than a apotheosis of 1960s modernist cinema, where experimentation can co-exist with narration. This is a film that live-action seems to have a narrative purpose and a finely-tuned aesthetic as well. We'll be waiting for more (estimated delivery: 2025).

Séraphine by Sarah Van Den Boom | In development - 70/80'

Little Big Story (France), JPL Films (France), Tu Nous Za Pas Vus (France)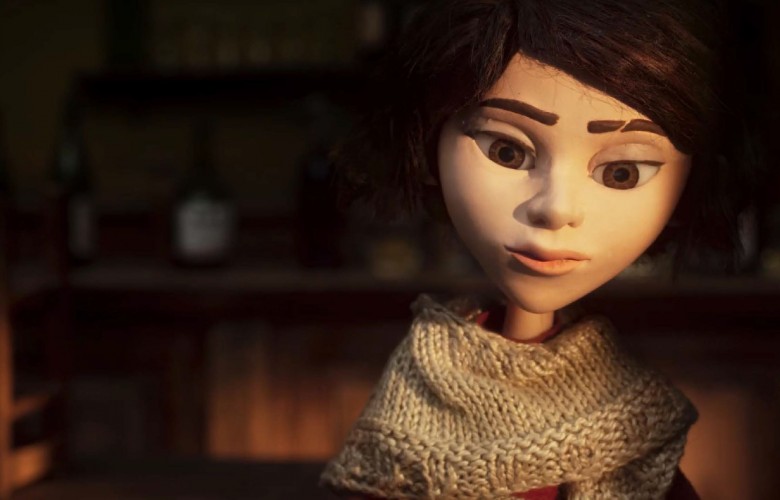 CARTOON Movie 2021 Review:  The first feature by Sarah Van Den Boom (Raymond or the Vertical Escape), Séraphine is an adaptation of a Bildungsroman by Marie Desplechin about a 12-year-old girl in late 19th century France. Politics and family interweave in this carefully constructed stop-motion/3D project, whose teaser is luminous and warm and its story between magic and social struggles a well-balanced one.

Shadows by Nadia Micault | In development - 90'

Autour de Minuit (France), Panique! (Belgium)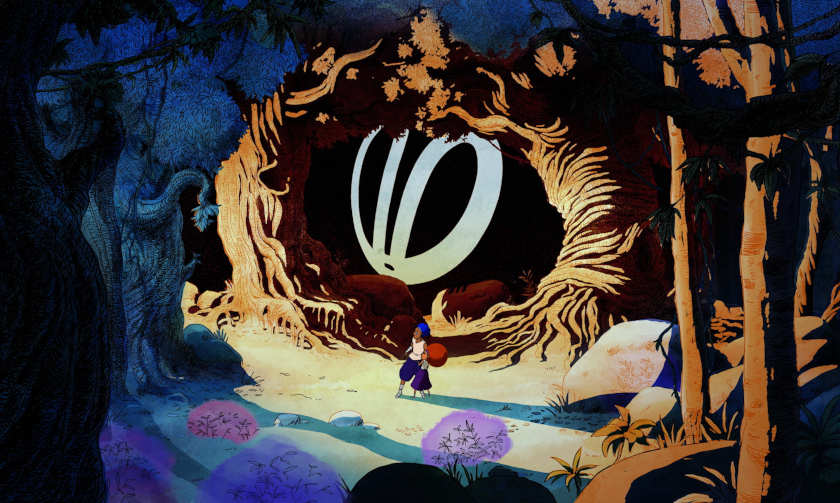 CARTOON Movie 2021 Review:  Two children's Odyssey in a Western capitalist environment; this is the premise behind the graphic novel Les Ombres by Vincent Zabus & Hippolyte and the new animation feature directed by Nadia Micault. The storyline is strongly attached to classical mythology tropes (ogres, sirens), and the visual aesthetics resembles a world in abandonment, which is a daring decision for a children's film. Shadows promises a relevant adventure for our times, and we are tuned in to this.


The Character of Rain by Liane-Cho Han | In development - 80'

Maybe Movies (France), Ikki Films (France)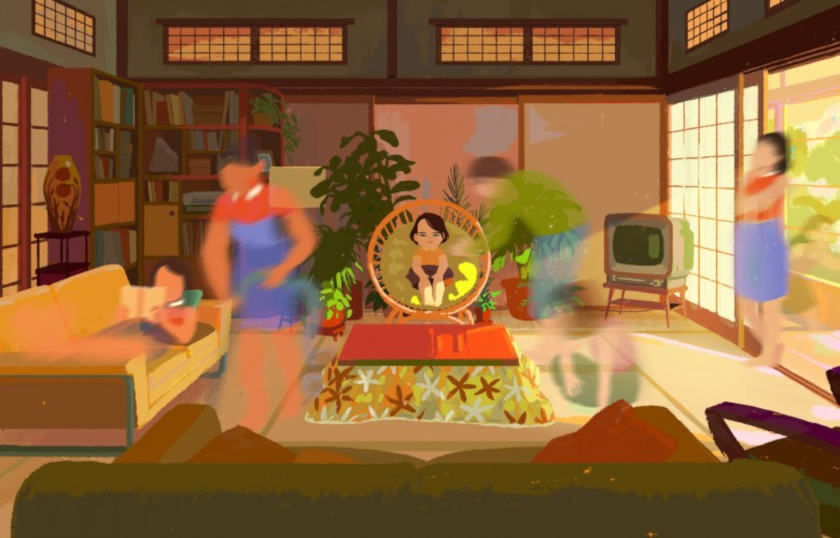 CARTOON Movie 2021 Review: The story of 3-year-old Amélie, a Belgian girl born in Japan. Based on the book Métaphysique des Tubes by Amélie Nothomb, Liane-Cho Han (animation director in Calamity, Longway North) directs a philosophically-minded animation feature with bold visual strokes and Miyazaki references. The little girl who thinks she is God makes up for an enchanting and vibrant first teaser presented; the message of the film being that we belong to the world (and not the other way round), the well-equipped film estimates a 2024 release date.


Uncanny Stories, Benoit Razy, Fabrice Luang-Vija, Jean-Loup Felicioli, Hefang Weï, Alain Gagnol, Izù Troin & Morten Rissberg | In development - 72'

Folimage (France), Les Films du Tambour de Soie (France)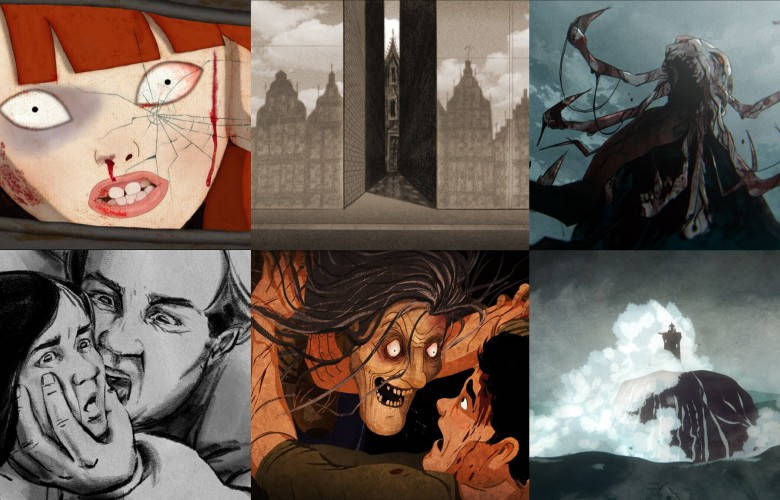 CARTOON Movie 2021 Review:  Izù Troin (The Inn, Fierce) undertakes the role of artistic director in this horror, short story anthology adaptation of works of Laura Kasischke, H.P. Lovecraft,  Jean Ray, Brothers Grimm, William Tenn and Edgar Allan Poe. With scripts by Alain Gagnol (A Cat in Paris, Phantom Boy), the 6 directors give their unique vision -moody, noirish, scary, downright splattery- to their horror parts and films. Anthologies stories alway create a challenge of continuity, yet it seems here that the project has an inherent strong bond between its parts -and obviously unique visuals to entertain the audience.

Concept:

Igi, Natia Nikolashvili | Concept - 75'

20 Steps Productions (Georgia)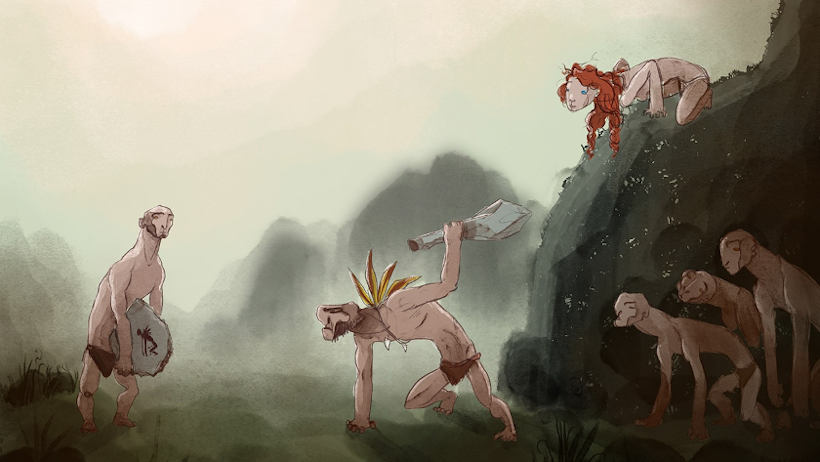 CARTOON Movie 2021 Review:  Based on Jemal Karchkhadze's eponymous 1970s novel (and its troubled published history in Soviet Union), the project has won the 2020 CEE Animation Forum feature award and talks about free speech and responsiblity -but set in prehistoric times. Young hunter Igi needs to bend for the sake of young new Chief Kaas. The symbolism of the script is here extended to its visuals, with a predominant white in various textures making the movements of its characters all the more potent. The project is to start projection in 2022, with an estimated 2025 release.


Starseed by Anca Damian | Concept - 75'

Aparte Film (Romania),  Special Touch Studios (France)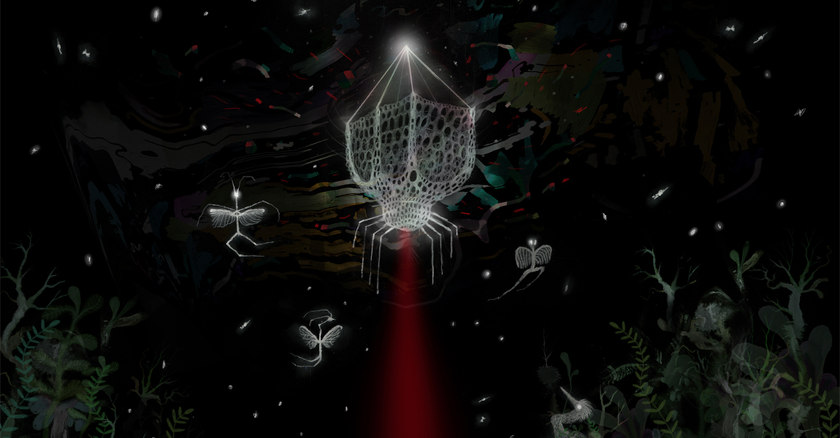 CARTOON Movie 2021 Review:  Anca Damian (Crulic, Marona) boards, in her 4th animation feature, a story of Geekisde, a Zimbabwe albino girl to talk not about diversity, but about inclusion in an all-encompassing Earth -and the environment beyond Earth. Based on a reported UFO encounter in Zimbabwe, the 3D story uses the narrative tool to create a character with a longing for what is beyond her familiar surroundings, physical and personal. Anca Damian aims for a penetrating field research into the connecting tissue of humans and other living beings -in a family format; the first tests of hypnotic nature (art director: Gina Thorstensen) confirm her intentions.
CARTOON Movie took place online 9-11 March 2021
SIGN UP: Want to read more free articles like this? Sign up for Our Newsletter