CEE Animation Forum Report (Part I): Series/TV Animation Projects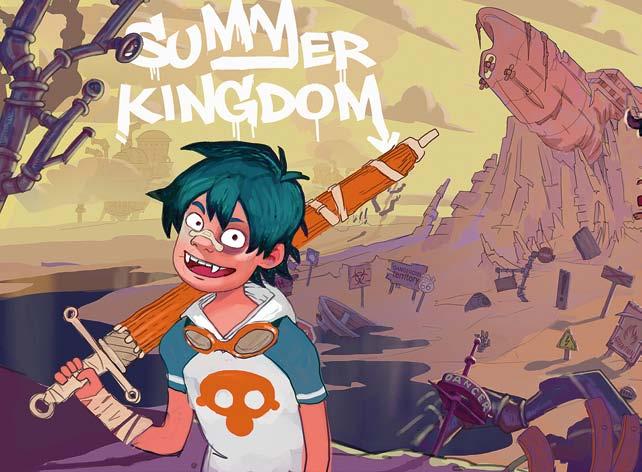 9 series/ TV animation projects were pitched this year at the newly restructured Central and Eastern European (CEE) Animation Forum - open to all European projects. Showing that series/ TV animation can be as varied and as interesting artistically as the short film format, they gave a panorama of tales and real stories, of children and teenager troubles -investing on both old and contemporary references and influences.
Not a result of just variety, all those projects want to re-invent (either a traditional fairy tale, or a political story or even the mockumentary format). In different stages of production (from story development to completed projects), they share the need to bring a non-formulaic voice to the small screen (or the computer screen) of European nation states.
(CEE Tutors for pitching series/TV projects: Agnes Bizarro, Anna Vášová / CEE Jury for TV Films: Caterina De Mata, Maciej Jakubczyk, Manuela Lumb, Halka Marčeková, Emmanuèle Pétry-Sirvin)

The Brownies (26x11, Yavor Kalachev, Zoltan Miklosy dir., Lachezar Velinov pr. Zografik films, Bulgaria / Grid Animation, Belgium; Umatik Entertainment , Hungary. The adventures of a little girl called Ellie and her three tiny magical friends – Basil, Rosemary and Pepper. Already presented at Cartoon Springboard 2016 and Cartoon Forum 2017, The Brownies has a transmedia appeal via its interesting story for its intended audience. With an estimated  budget of 2,500,000 EUR (and a fresh funding from the Bulgarian Film Centre to produce a pilot), It intends to make a fairy tale look (3D with a 2D 'sensitivity') that's both original and pleasant.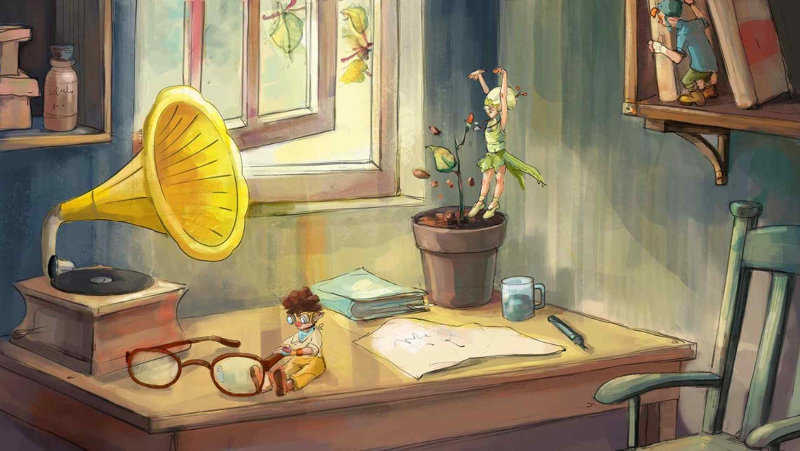 The Brownies
The Cat Princess (28', Ivan Tamas dir., Balint Gelley pr. CUB Animation, Hungary).  CUB Animation is not unknown to the animation world, and films like Orsolya (2009) and Blackwood (2016) give twisted dark and funny versions of our fears and expectations. Based on Zsuzsa Tamás's children book, The Cat Princess  (budget: 240,000 EUR) talks of a Mournful Prince and his unexpected guest, including a mysterious cat. The project employs variety (4 stories, and stories within a story) with a single balancing vision. The Cat Princess  looks like it has grasped our own narrative need to be embedded into many different worlds (apart from our own), and the Wizard of Oz storytelling technique helps the dramatic staging of its visuals. The project won the main prize for TV projects at CEE Animation Forum 2019.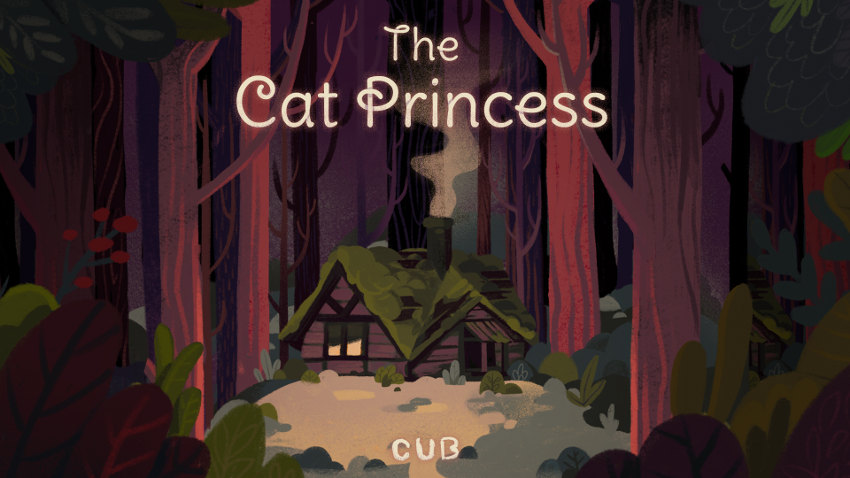 Grandma's Pond (26', Friedrich Schäper, dir.pr., Studio Huckepack, GE/ Laidak, France-Germany). Ιnfluenced by Neil Gaiman's stories, like The Ocean at the End of the Lane, the 2D story of 12-year-old Chloe looking for her missing brother is invested in a color palette that beautifully matches its journey purpose. 650,000 EUR budget, and a well-deserved jury mention at CEE Animation Forum.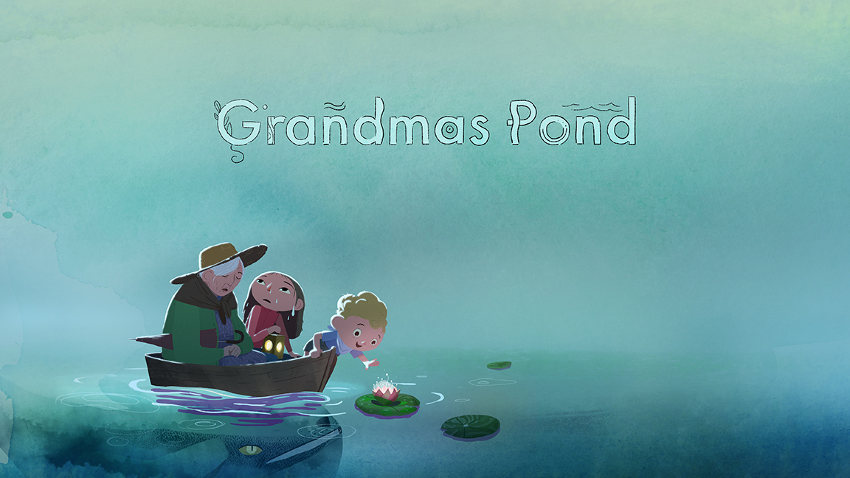 Kosmix (26x5, Vojtěch Dudek dir. Martin Jůza pr.) Already funded at 100% (Krutart, Czech Television), the little robot Kit is exploring the universe in his space travel TV show. Kosmix looks like a 2D version of Inside Out, with a different trait (lovable, brave, curious etc.) explored in each episode. The serialized nature of the project and the less-than-perfect characters could actually build engagement for its 4-8 aged target audience.
Move it or lose it (8x13, Raffaele Compagnoni dir, Federico Riboldazzi pr. TIWI Italy / Origin Tales, Serbia). Another instance of a transmedia project with a popular appeal and potential, provided it can make its necessarily disparate elements work together. Impossible interviews (with Agatha Christie, Oscar Niemeyer, Paul Klee among them), a pop culture aesthetic and motion graphics used, are the ingredients of this project, tailor-made for a crossover appeal (budget: 250,000 EUR).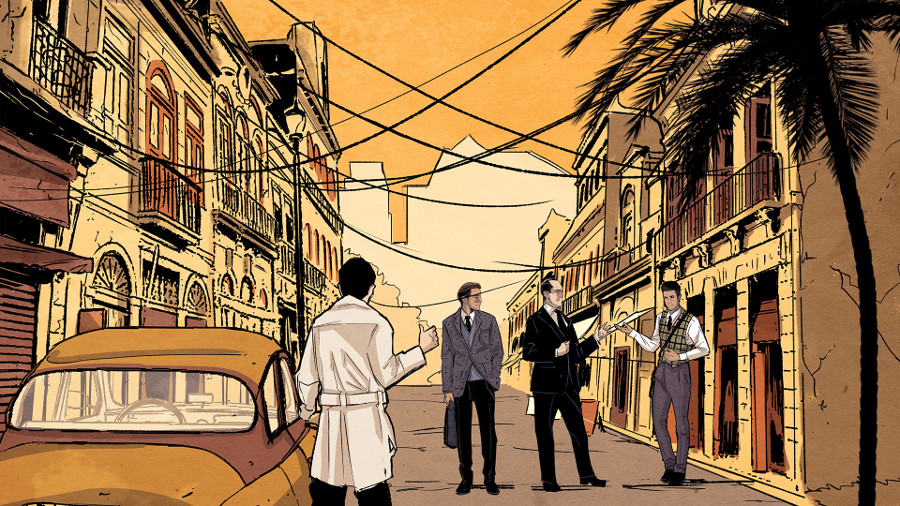 Move It Or Lose It
Some of Us (10x15, Jean-Charles Mbotti Malolo, Matan Rochlitz dir. Laurent Duret pr. / Bachibouzouk, France / Film Angels, Latvia / Hors Zone, Belgium /DPT, Canada / Ina, France): Having the second highest budget (1,500,000 EUR) of all Trebon 2019 TV projects, Some Of Us takes athletes' stories (both old and new) facing racism and discrimination based on origins,gender, sexual orientation or handicap. The author of the acclaimed The Sense of Touch Jean-Charles Mbotti Malolo directs along with documentary director Matan Rochlitz; expect sensitive stories that need to be told, and fluid 2D animation arcs.
Street Pack (8x25, Matej Holub dir., pr. Inout Studio, Slovakia). Set in an incredible animal urban world, the project follows the pursuit and tribulations of the music band named Street Pack. A combination of 2D musical, drama and comedy characterizes this teenager-targeting project from Slovakia (budget: 500,000 EUR), whose creators seems to have thought carefully how much time its audience will spend with each character.
Summer Kingdom (13 x 22', 3 seasons, Roman Kepkalo dir. Yana Palamarenko pr., Yarki Studio, Ukraine). A brainchild of The CEE Animation Workshop training programme, the project benefited in terms of its storytelling development (having 13 treatments ready for each episode of the first season). The story has a brave Knight named Mankey, who searches for the lost Princess and gets trapped into a strange and ominous chain of events controlled by a secret puppet master. Using an exact parallel between The Middle Ages and its teenager target audience (on the verge of adulthood), it boasts a 2D main character design to kill for. With a budget secured for development, it now looks for TV/Broadcast co-production partners.
The Very Hairy Alphabet (26x5, Eliza Plocieniak-Alvarez dir., Laura Messner, student producer). The pilot episode of the 950,000 EUR budgeted project has already been produced with financial supportof the Filmakademie Baden-Wurttemberg, Germany. Nitso is a big yellow monster, who wants to learn the alphabet, but not in a traditional A for Apple , B for Butter way. And He also likes to eat a lot; so a new way of teaching with the wise Tebahpla needs to be sought after. A transmedia project as well (a picture book, an app and a game are also scheduled) it uses a digital cut-out technique; visually engaging characters and its twisted playful sensibility should lift the project off the ground.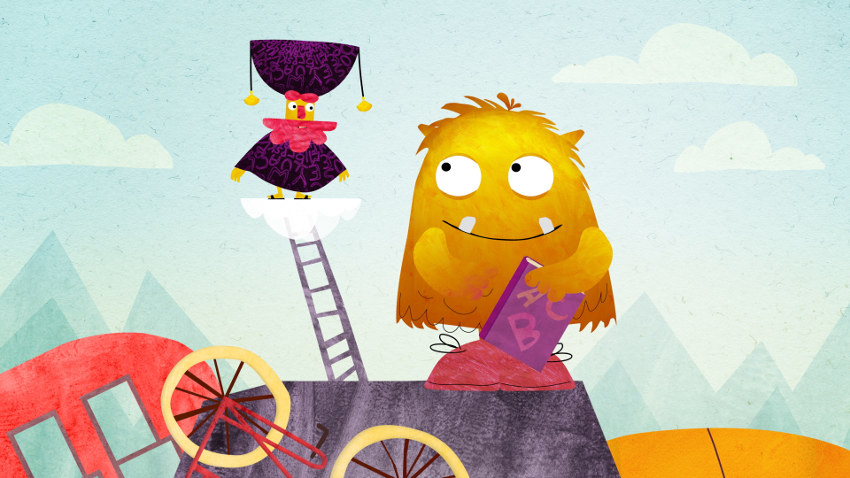 The Wind Over Aleppo (26', Agnieszka Sadurska dir., Ewa Sobolewska pr.,TV Studio of Animation Films Ltd., Poland). Attempting to picture the Syrian war via animation and the eyes of 13-year-old Jasmin, the 200,000 EUR budgeted TV special project is inspired by a book by Grzegorz Gortat. Ewa Sobolewska and TV Studio of Animation Films specialize in bringing classical Polish children tales and literature to the animated screen. Having influences from both live-action filmmaker Em Cooper (using oil-based backgrounds) and Ayce Kartal's Wicked Girl, its creators launched a video game to get raise funds for the additional charity purpose. Its background visual are detailed, but do not suffocate its many characters. TVP SA and Agimagine support the project, which heads for Polish Film Institute and Creative Europe Media support.
The 7th edition of CEE Animation Forum took place 6-8 May 2019 in Trebon, Czech Republic.
SIGN UP: Want to read more free articles like this? Sign up for Our Newsletter