Juries Announced for CEE Animation Forum 2021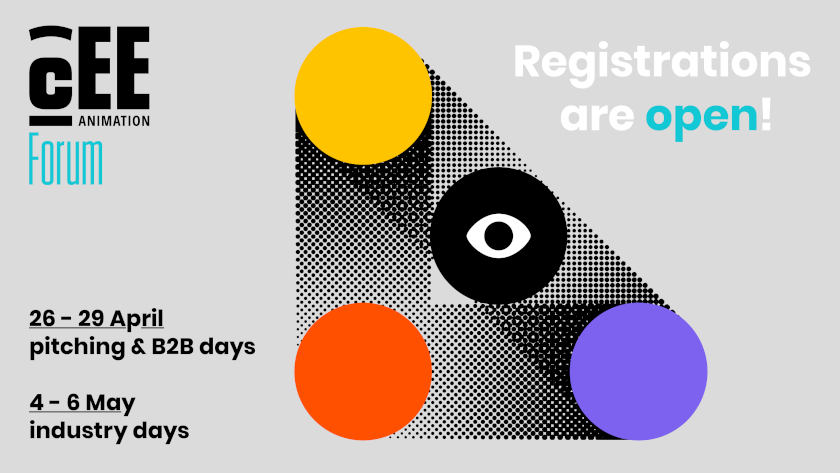 The pitching competition organized within the CEE Animation Forum will showcase 40 animated projects in development and be judged by 15 jury members. The 5 juries are composed of world- respected experts from the film industry – award-winning directors and producers, sales agents, and content and festival programmers.
The best pitches will receive various prizes in the total amount of EUR 15,000 in cash, free scholarships or direct access to prestigious European events.
The jury members will follow the pre-recorded pitches in 5 categories and recognize standout artistic and story elements, market and coproduction potential and the pitch quality of projects. The winners in each category will receive a financial price of EUR 1000. The CEE Animation Workshop and Animation Sans Frontières training program representatives will grant free scholarships and offer selected teams to attend the upcoming edition.
The juries will also have the possibility to appoint up to two projects for direct selection to Cartoon Movie 2022 (Feature Films category), Cartoon Forum 2021 (TV Series category), Cartoon Master Springboard 2021 (young talents) or Cartoon 360 2021 (transmedia projects). In the framework of the cooperation with Animation Production Days, two projects will get direct access to the 2022 edition.
For the first time, CEE Animation Forum starts a collaboration with the Ciclic Animation residency center: one selected project will receive a direct invitation to their residency at Ciclic Val de Loire. Thanks to the collaboration with other events focusing on the animation industry, two teams will receive free accreditations to Animarkt and Kino Kids Industry. The audience will also vote for the best pitch across all five categories. The audience award will be voted for on the webpage
The jury members of the CEE Animation Forum 2021
Category: Feature Films
Anca Damian (Director, Producer, Aparte, Romania)
Anca Damian worked as a director, screenwriter and producer at Crulic – The Path to Beyond, which was a favourite of many festival selectors – in Locarno, Telluride, BFI London Film Festival, Annecy, Busan, New Directors/New Films in New York, among a total of 250 festivals. The film won more than 35 international prizes, including the Cristal in Annecy. The Magic Mountain was selected in more than 60 festivals, such as Karlovy Vary, San Sebastian, Leipzig, Annecy, Busan, and won 11 international prizes, among which the Audentia Award in 2016 presented by Eurimages. Marona's Fantastic Tale premiered in Annecy, followed by a long list of selections in festivals like Rotterdam IFF, Tokyo IFF, and a number of accolades, like the European Film Awards nomination, Grand Prize BIAF 2019, and the Special Jury prize at Animation is Film Los Angeles.
Pierre Mazars (Sales Agent, Charades, France)
Pierre Mazars spent 15 years in the movie industry, from major US studios like Sony Pictures to French mini-major studios like Studiocanal. After several years in the Home Entertainment Industry, he shifted to International Sales, working on European family blockbusters like Paddington 1 and 2, the Aardman movies or the nWave movies. In January 2017, Pierre founded Charades, a dynamic sales and co- production company, with Yohann Comte, Pierre Mazars and Constantin Briest. Together, they had the pleasure of working on prestigious animation movies, such as I Lost My Body, Marona, Queen's Corgi, etc.
Tonje Skar Reiersen (Producer, Mikrofilm, Norway)
Tonje Skar Reiersen is a producer with the Oscar-winning studio Mikrofilm AS in Oslo, Norway. She has produced a dozen acclaimed animated shorts for directors such as Torill Kove, Kajsa Næss and Kristian Pedersen. Together with the Belgian Vivi Film, she is currently in production with Mikrofilm's ambitious feature debut TITINA (Kajsa Næss 2022). Tonje has managed Nordic Animation since the start in 2018. She is a board member of the Norwegian Film and TV Producers' Association as well as a co-manager of Animation Norway.
Head of Section: Zofia Jaroszuk (Producer, Animoon studio, Poland)
Zofia Jaroszuk graduated in Film and Culture Management Studies from the Jagiellonian University in Krakow. After gaining experience in the field of international promotion of Polish short film, she moved to film production. Since 2015, she has collaborated with Animoon as a producer and production manager, working on short, feature and series animated projects. She overlooks the projects creatively from development to the promotion stage. In 2019, she was appointed as a Polish Film Institute expert.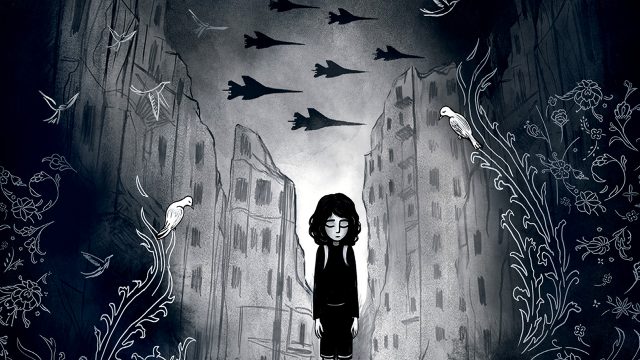 Birds Don't Look Back, Nadia Nackle
Category: TV Series
Claudia Cazzato (Festival Programmer, VOID International Animation Film Festival, Italy)
Claudia has been active in the cultural and creative industries for several years. She made her first steps in animation at Craft, the sister company of the Oscar-nominated animation studio Nørlum, where she took care of festival collaborations and soft-funding. Her desire to experiment with new ways to engage with the audience brought her to join the VOID International Animation Film Festival in Copenhagen, DK, where she currently serves as Festival Manager. In 2020, Claudia joined the Cartoon Network TV original The Valiant Quest of Prince Ivandoe at the award-winning studio Sun Creature, where she oversees the design department.

Albert Hanan Kaminski (Director, Scriptwriter, Belgium/Israel)
Albert Hanan Kaminski was born in Brussels (Belgium) in 1950. He is a graduate of the Bezalel Academy of Art and Design in Jerusalem and the Rijksakademie in Amsterdam. For more than 40 years, he has worked in the animation field as the author, screenwriter, and director of several children's animated feature films such as The Real Shlemiel, the Pettson and Findus trilogy, The Legend of King Solomon, and television series such as Sesame Street, Les Bêtises, Felix and recently Lina's World. In 2015, he was honored with the Pulcinella Career Award at the Cartoons on the Bay festival in Venice. He is an Associate Professor at the Holon Institute of Technology (HIT), where he directs the Master Program in Design and teaches in the Department of Film and Television at the Tel Aviv University.
Richard Lutterbeck (Producer, TrickStudio Lutterbeck, Germany)
Producer Richard Lutterbeck and director Matthias Bruhn established the company TrickStudio Lutterbeck GmbH in Cologne in 1998. As well as creating commercials, trailers and apps, the company's main focus is on the production of films for children. TrickStudio has created many award-winning short films as well as more than 130 films for German TV Shows like Show with the Mouse. The company co-produced five half-hour TV-Specials, the preschool series Molly Monster and Molly Monster – The Movie, which was screened at Berlinale. TrickStudio´s second film, Fritzi – A Revolutionary Tale, takes place in Leipzig in 1989 and deals with the fall of the wall. This award-winning family entertainment film was screened worldwide at several film festivals and has won a Lola nomination.
Head of Section: Reka Temple (Producer, Cinemon Entertainment, Hungary)
Réka Temple has over 25 years of experience in the film and television industry and has contributed to over 300 half-hour episodes, 8 feature films and numerous specials, shorts and commercials, which have altogether earned over 100 awards and nominations worldwide. Prior to joining Cinemon Entertainment, Réka worked at Loonland Media AG (Germany), where she played a key role managing overseas co-operations, helping produce satellite studios' projects in New York, Los Angeles, London, Munich and Seoul. She was Secretary General of the Hungarian Producer's Association (2005-2009), and headed the Animation Department at the Institute of Theatre and Film (2010-2014). Currently, she is President of the Hungarian Animation Producers' Association and represents the country as its Ambassador at the European Animation Awards.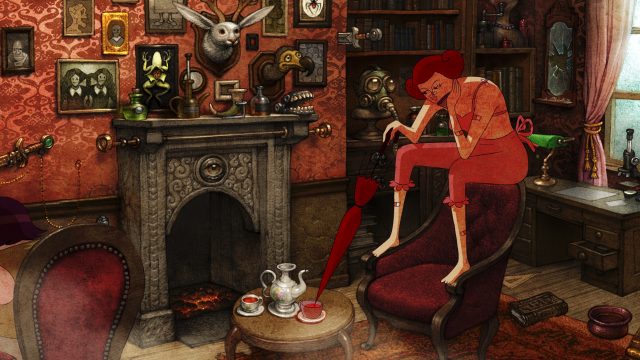 The Adventures of Gloria Scott, Matija Pisacic
Category: Short Films
Nikki Loke (Content Programmer, Viddsee, Singapore)
With a passion for making real-life stories, Nikki Loke has directed and produced short documentaries overseas. She went on to work on several projects at Beach House Pictures, Asia's independent production company specialising in factual, entertainment and children's content. Nikki now manages content programming at Viddsee and works closely with filmmakers and festival curators in showcasing awesome short films to a global community. She also works with local organisers in running the Viddsee Juree Awards, an initiative celebrating the entertainment industry's picks of Asian short films. This initiative is part of the commitment to empower and support filmmakers and film communities in Asia.
Richard Valk (Director, Producer, Valk productions, Netherlands)
Richard Valk is a director and producer who has been producing animated shorts for more than 20 years. It started with director and friend Rosto (Monster of Nix, Reruns) and Adriaan Lokman (Barcode - winner Grand Prix Annecy-, Chase and Flow). The films of Valk productions often start their circulation at major festivals, such as, Annecy (Intermission expedition by Wiep Teeuwisse 2019). Valk productions often work together with other countries. With Autour de Minuit (France), they have realized three co-productions and are now working together on the latest film by Suzie Templeton (the winner of Oscar-winning short animation Peter and the Wolf). In addition, they are currently working with Ikki film to realize the latest film by the South African animator Naomi van Niekerk, and with Atom Art (Latvia) on the new film by Dace Sietina.
Wim Vanacker (Festival Programmer, Festival de Cannes, Belgium)
After studying psychology in Belgium, Wim Vanacker moved to Dublin to work as a psychologist in the field of drug addiction. Three years later, he picked up studying again at EICAR, where he made two shorts: Endgame and The Naked leading the Blind. After graduating, he discovered NISI MASA – European Network of Young Cinema, where
he became the Head of the Script Department and the Project manager of the MEDIA funded project, European Short Pitch. Furthermore, he is a member of the Selection Committee for the Official Short Film Competition of the Cannes Film Festival and works as the Editorial Consultant for the First Cut Lab. On the side, he works as a script consultant, creative advisor, programmer, tutor and guest speaker for many workshops, film festivals and projects in development. As a writer/director, he is currently developing the films [ˈsɪə.ri.əl ] and Psycho Revisited

Head of Section: Aneta Ozorek (Artistic Director, KABOOM Animation Festival, Poland/Netherlands)
Aneta Ozorek is the Artistic Director of the Kaboom Animation Festival, film curator, and education expert. She has extensive industry experience in the organization of film events, educational workshops, exhibitions, and festivals on the European market. She is a member of the board of the REX Animation Festival (Sweden) and the Short Film Conference, and a member of the European Children Film Association. She has illustrated six books for children.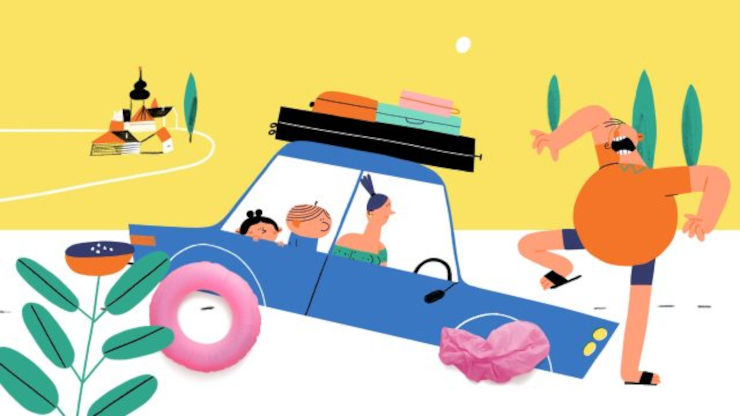 Hello, Summer, Martin Smatana
Caterogry: XR Immersive Media
Mike Jellinek (Director, Artstaton, Czech Republic)
Mike Jelinek is an artist, designer and researcher who worked on projects, such as Terminator Dark Fate (Tim Miller/Jim Cameron), Future Ink (Wacom and Ars Electronica) or Dubai's museum of the future exhibition research (Tellart). Mike received his Master of Arts degree at the Prague College of Teesside University and continues his academic journey as a researcher, focusing on mind, creativity, and ideation in the context of design and cognitive sciences. This topic is also a subject matter of Mike's doctorate studies (ArtD/PhD) at the Slovak University of Technology.
Zillah Watson (Producer, United Kingdom)
Emmy-nominated immersive consultant, Zillah Watson, was Commissioning Editor for Virtual Reality at the BBC. She was the executive producer of a number of critically acclaimed VR experiences for the BBC, including We Wait, The Turning Forest, Make Noise, Nothing to be Written, and Doctor Who: The Runaway. Premiered at film festivals around the world, including Tribeca, Venice and SXSW, the BBC's VR received numerous awards, including a Rose'D'Or, two Digital Broadcast Awards and an Emmy nomination. Zillah led the development of 360 VR for BBC News and is the author of VR for News: The New Reality, published by the Reuters Institute for the Study of Journalism at Oxford University in 2017. Formerly a TV and radio journalist, she began making VR after moving to BBC Research & Development to work on future content.
Xinran Yuan (Producer, HTC VIVE Arts, Singapore)
Xinran Yuan is the Head of Global Partnerships at HTC VIVE Arts. She Xinran Yuan works at the intersection of art and the latest immersive technologies, overseeing collaborations with museums, cultural institutions, and artists around the world. Prior to joining HTC, Xinran worked with the renowned artist Cai Guo-Qiang to produce major international exhibitions and large-scale pyrotechnic public art. As a multimedia artist, Xinran has exhibited internationally and has been invited to residencies at the Banff Center and the Center for Book Arts, among others. She holds a BA in Visual and Environmental Studies from Harvard University and an MFA in Sculpture from the University of Illinois at Urbana-Champaign.
Head of Section: Manu Weiss (Director, Producer, Switzerland)
After a degree in design and animation, she worked in various positions in the field of audiovisual media as a director, animator, and compositor for animated shorts, video mapping, commercials, games and feature films. Manu Weiss is also a founding member of multiple animation networks, and organizer of industry events and workshops for students and professionals. With the new era of augmented and virtual reality, multiple curated immersive media exhibitions and festivals followed. Manu Weiss is an avid advocate of new technologies, art, animation and storytelling.
Category: Rising Stars
Torben Meier (Producer, Studio Soi, Germany)
Torben Meier is a co-founder of Studio Soi. Coming from a 2D and design background, Torben's main focus is to merge artistic impact with the need to create a rate of return. As a production manager, he worked on the Oscar-nominated BBC special Room on the Broom in 2011-2012. From 2013-2018, Torben led a team of 30 animators to produce Cartoon Network's TV-series The Amazing World of Gumball, winning 8 British Academy Children's Awards, the Annie Award and the International Emmy Kids Award. Torben had several internships at animation studios before he studied animation and design at Filmakademie Baden-Wuerttemberg. He received his diploma in 2003 and joined Studio Soi.
Lana Tankosa Nikolič (Producer, Late Love Production, Denmark)
Since 2010, Lana has been working as the Educational Coordinator for Animation and CG Arts at The Animation Workshop, VIA University College. She is the CEO of Late Love Production. She produces art-house animation, documentaries, shorts, features and VR experiences, always pursuing intelligent, thought-provoking work that challenges audiences. Lana has co-produced with France, Canada, UK and Germany, and has had projects financed and supported by the Danish Film Institute and the West Danish Film Fund. She works with directors such as Michelle and Uri Kranot, Paul Bush and Martina Scarpelli. She is the chairperson and event manager at PLASTIC Collective, where her office and studio space are located. She is currently producing the multiverse performance Three Kings and a number of short films and VR projects.
Joseph Wallace (Director, United Kingdom)
Joseph Wallace is a BAFTA-nominated animation director who creates surreal and tactile stop motion work. His short films and music videos have screened at numerous international festivals, including Kraków, Fantoche and Anima Mundi, and garnered various awards over the years. His work has been featured on websites and blogs such as The Guardian, Cartoon Brew, Zippy Frames and received Vimeo Staff Picks. Category Rising Stars. 2021 sees the release of The Sparks' Brothers, a new documentary feature film from Edgar Wright (Shaun of the Dead, Baby Driver), for which Wallace created stop motion sequences. His latest short film Salvation Has No Name won the Visegrad Animation Forum pitching prize in 2017 and is currently in production with Delaval Film with support from the British Film Institute, the Czech Film Fund and Aardman Animations.
Head of Section: Györgyi Falvai (Producer, MOME, Hungary)
Györgyi Falvai worked as a tour manager at Budapest's acknowledged Katona József art theatre, then as a PR and press consultant for the French Institute Budapest, and later as an independent media consultant for several cultural events. She was a creative producer at Film Positive Productions and then worked in film distribution for Szuez Film Hungary. This is how she encountered animation and joined the Moholy-Nagy University of Art and Design Animation Department in 2009. She organized festivals and coordinated EU Media programme- supported international training projects, such as ASF, Essemble, Adapting for Cinema, Transform@lab, EUCROMA and EURANIM. Since 2015, she is the senior manager of the MOME Global International Office. Györgyi is also a funder of Salto Film, developing and producing content-oriented animation projects.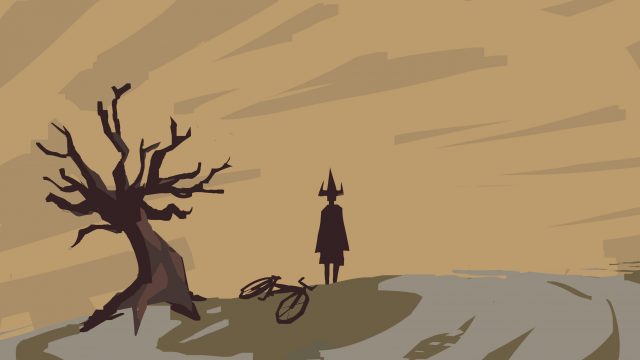 Kurent, Miha Reja

The online pitching competition will be held April 24 – 26, and winners will be announced at the award ceremony on May 6 at 14:30 CET.
Registration is now open for the CEE Animation Forum event (26-29 April & 4-6 May 2021). More than 250 industry professionals have registered for the event. Tickets: 20 EUR (professionals), 10 EUR (students).
SIGN UP: Want to read more free articles like this? Sign up for Our Newsletter