From HIV to Heart of Darkness: Discover the MIFA Feature Projects of Annecy 2014
Mifa projects are a part of Annecy Festival.  They are original projects in their first stages of development, looking for producers, distributors and funding, at the upcoming Mifa Pitch sessions.
A number of 6 animation feature projects has been selected for this year's animation festival. The most daring is Coração das trevas (Heart of Darkness) a Brazilian feature (Rogério Nunes, dir.) which retells the Joseph Conrad's eponymous book Heart of Darkness.
 This was first made into a Palme D'Or winning feature in 1979 as Apocalypse Now by none other than Francis Ford Coppola, but has never before filmed as an animation feature.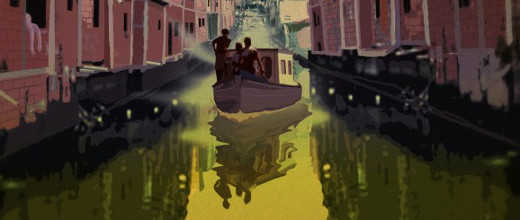 Rogério Nunes first illustrated the graphic novel version of Conrad's book, which is now transformed into a 2D and rotoscope animated treatment.
A South African film on the plight of HIV, Hillbrow by Porteus Xandau unites three Johansseburg characters in a serious adventure.

The French competition in 2D/3D animation, Tombés du nid by Cédric Lachenaud details a flying adventure in Paris at the turn of last century, and is a family oriented film.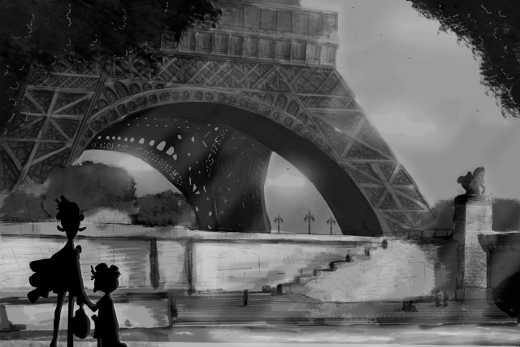 The Thailand feature in development Duck Fight (dir. Juck Somsaman) and the Czech/German puppet animation Mysi patrí do nebe (Even Mice Go to Heaven by Denisa Grimmova, Noro Drziak) detail animal reversal roles, both comic and adventurous.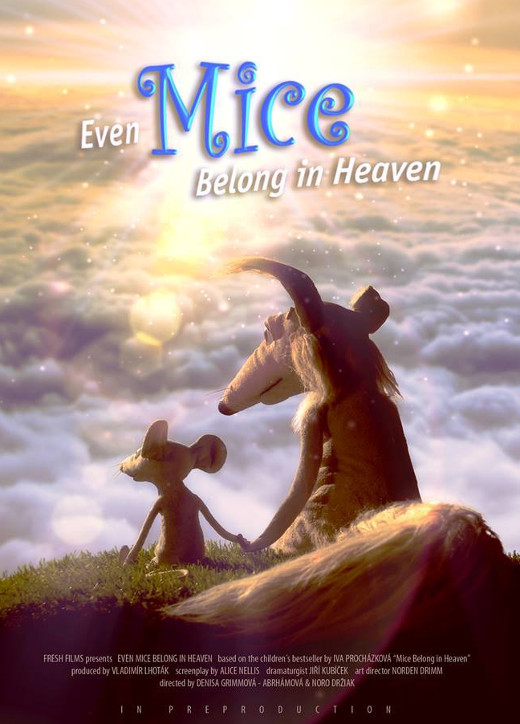 More about the Czech film here.
The Mango Brothers by Alvaro Ceppi (Chile) is a sci-fi ecological adventure on the distant planet Vegonia.

Feature films will be pitched to potential buyers/distributors on Tuesday 10th June, 3:00-6:00 pm at Annecy.
See the complete list of film synopsis below, and consult the complete 26 MIFA animation projects (shorts, TV series, transmedia).
Coração das trevas, Directed by: Rogério NUNES / Brazil
Police officer Marlow is asked to find a certain Captain Kurtz, a famous policeman who has gone missing in mysterious circumstances. The mission has to be carried out in a boat, undertaking a dangerous journey through the slums of Rio de Janeiro.
Duck Fight, Directed by: Juck SOMSAMAN / Thailand
While Wu believes he's the greatest kung-fu fighter of his age, he is actually just a clumsy janitor. But everyone needs a dream! This lovable duck blunders his way into joining a secret resistance whose goal is to overthrow the evil chicken Emperor.
 Hillbrow, Porteus Xandau/ South Africa
 Interwoven stories of three Johannesburg characters linked by the abuse of HIV antiretroviral medication as a recreational drug. Titshala, a former schoolteacher turned dealer, Rochelle the teenage user, and Steyn, a disillusioned cop.
Mysi patrí do nebe, Denisa GRIMMOVÁ, Noro DRZIAK /Germany, Czech Republic
 After an unfortunate accident, two mortal enemies – a mouse and a fox – meet in animal heaven where they become friends. Their wish to stay together after they return to Earth comes true, but they are reborn in opposite roles.
 The Mango Brothers, Directed by: Alvaro CEPPI / Chile
Two aliens try to conquer Vegonia, a planet inhabited by fruits and vegetables. In order to achieve their plan, they occupy the bodies of two Vegonians, who they believe to be mind controllers, but who are actually salsa dance instructors.
Tombés du nid, Cédric LACHENAUD / France
In 1889, 10-year-old Chloé and her inventor father chase after a crazy dream: flying! They head to Paris to enter a flying man contest. The starting ramp: the brand new Eiffel Tower. Competition will be tough...
{/tabs}