Salvation Has No Name by Joseph Wallace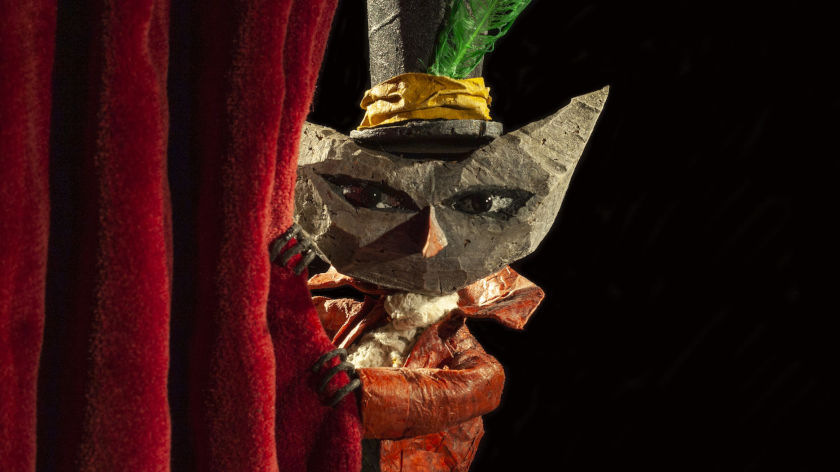 The stop-motion short Salvation Has No Name by BAFTA Cymru-nominated writer/director Joseph Wallace is a fifteen-minute cinematic folktale exploring the prevalent themes of xenophobia and faith. 
'Salvation Has No Name' is his ambitious new film, with grand cinematic scope. The story follows a troupe of circus performers who come together to tell a folktale about a desperate refugee, a dishonourable priest and a contemptuous village. When the refugee rejects her fate, the performers are forced to question the morality of their tale  - Film Synopsis
Produced by Loran Dunn of Manchester-based Delaval Film, the film received funding from the British Film Institute through their Network programme (BFI Vision Awards), and is co-produced by Animation People in Czech Republic, having also received a grant from the Czech Film Fund. Executively produced by Game of Thrones star Maisie Williams, Salvation Has No Name features the voices of Money Heist's Itziar Ituño and Quantico's Yasmine Al Massri. The film is co-produced by Autour de Minuit and also funded by France Television,
 Filming at Aardman Animations, the animation team includes renowned British animators Tim Allen (Corpse Bride, Isle of Dogs) and Jody Meredith (Frankenweenie, Fantastic Mr Fox), 
The film has had a long and successful development and pre-production story. The film received a development residency at the Open Workshop in Denmark in 2017 and, in the same year, won the main prize at the Visegrad (now CEE) Animation Forum ,before being selected to pitch at Animarkt Stop Motion Forum in 2018. Here's what we wrote  about the film when reporting from Animarkt 2018:
This risqué film (but with the story's beats firmly rooted in solid narration) had a spellbinding, Gothic trailer and a subject matter of a disillusioned priest falling in love with a refugee. Both narrative framework (a Greek chorus comments on the actual story) and bold imagery join each other in a calculated play - Zippy Frames
Previously shooting at Aardman in Bristol in 2020 before the pandemic hit, the production moved to Media City in Manchester and managed to re-mount the shoot safely during Covid. Jody Meredith, (Fantastic Mr Fox, Early Man) is also working on the project.
Salvation Has No Name is my most ambitious work to date, the film aims to deliver a uniquely thrilling animated vision with timely themes. I'm delighted to be partnering with Rapt, whose filmmaking aspirations very much chime with my own, to finish the film and bring this story to a wide and diverse audience - Joseph Wallace
Watch the first film trailer of Salvation Has No Name
Acclaimed sound designer David Kamp is providing sound for the film, while Quay Brothers act as creative consultants. The film features the voices of Spanish actress Itziar Ituño from the Emmy award-winning Netflix show 'Money Heist' and Lebanese actress Yasmine Al Massri from ABC's 'Quantico'.
2020 Interview with the Creative Team Behind Salvation Has No Name: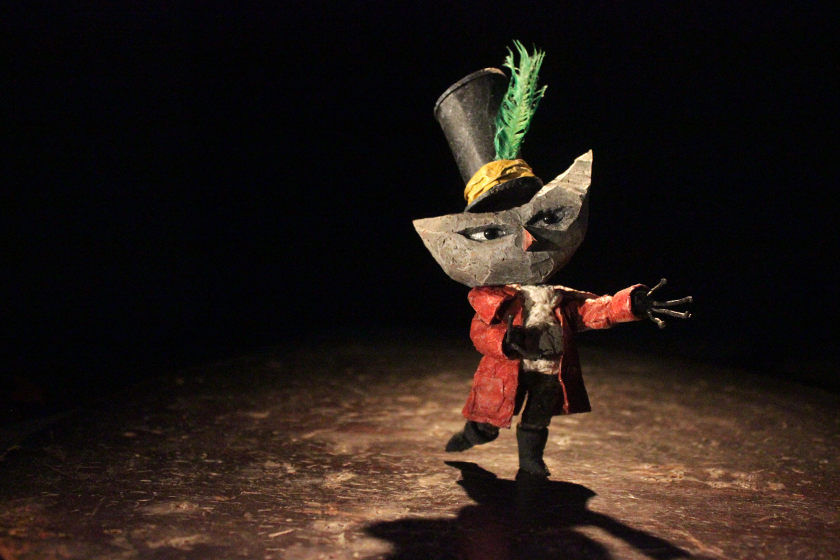 Joseph Wallace
ZF: Why this title? And Has the project changed considerably from its development (pitching etc.) to its production stage?

JW: The title in an interesting story, it came quite early on and has stuck throughout the project. The short answer is, I shamelessly stole the name from my composer Kit Wilson; an amazing musician who has scored many of my films from my graduation film 'The Man Who Was Afraid of Falling' to my live-action puppet short 'La Forêt Sauvage'. 'Salvation Has No Name' was the name of one of his songs and I was listening to his music a great deal during the development of the film and this title stood out as seeming to encapsulate the drama and weight of this narrative that was emerging through my writing and drawing. Kit and I have a very close working relationship where we send drawings and music back and forth, each informing the other, so he's very pleased to have ended up naming the film! When we pitched at the Visegrad Animation Forum in 2017, the title went into the public domain and was cemented but it is still as right as ever and has a strong resonance to the story and the themes of the film.

Naturally, the film has evolved over time, I've been working on it (irregularly) since 2013. I had never written anything this complicated for the screen before so the writing process was a real challenge; getting this story right, achieving the tone and of course, being sensitive to the subject matter and the message of the film. There have been scenes and images and elements that have been lost or changed along the way but the core story; that of a Priest and a refugee, and the intolerant parish, along with the structure of this Shakespearian story within a story, have always remained at the heart of the film.

ZF: Your story is not just a single personal story in stop-motion. It carries social and cultural connotations evident from the synopsis itself. What made you tell this story instead of perhaps a simpler, less culturally charged story?

JW: I think the more work I've made over the years, the more I've felt this responsibility that, as an artist, as someone who does what they love for a living, I have this position and voice that I can use to highlight certain ideas and tell certain stories that need to be told. So my work has become increasingly political and topical. There was a piece of puppet theatre I made about borders and nationalism a few years back, and another which explored xenophobia and these projects and the research involved, laid the foundations for 'Salvation Has No Name'.
The ideas came from reading about the refugee crisis, about the displacement of people from Syria and North Africa, who were escaping awful situations in hope of a better life but were turned away, vilified, mistrusted, turned into a faceless threat by pitiless politicians. 'Salvation' is a political allegory that explores how that regressive xenophobic viewpoint can destroy a community. We're also playing with the conceit of a story within a story and so there's a commentary on storytelling, unreliability of the narrator and who has the right to tell someone else's story. So there's a real drama there but it's also ultimately a tale of hope.

ZF: Stop-motion can bring more easily uncanny, grotesque or frightful elements; you're dealing with material objects here. How did you approach this aspect, and how does that differs from your other work in stop-motion?

JW: I think stop motion has this incredible versatility to it, both technically (when one considers the variations of approach within stop motion alone: puppet, cut out, pixelation, clay, object) but also aesthetically. There are so many approaches to the visual language; cartoon, naturalism, sculptural, graphic. I am often bored with the look of a lot of stop motion, I feel like there is more to be explored with this aspect of the craft.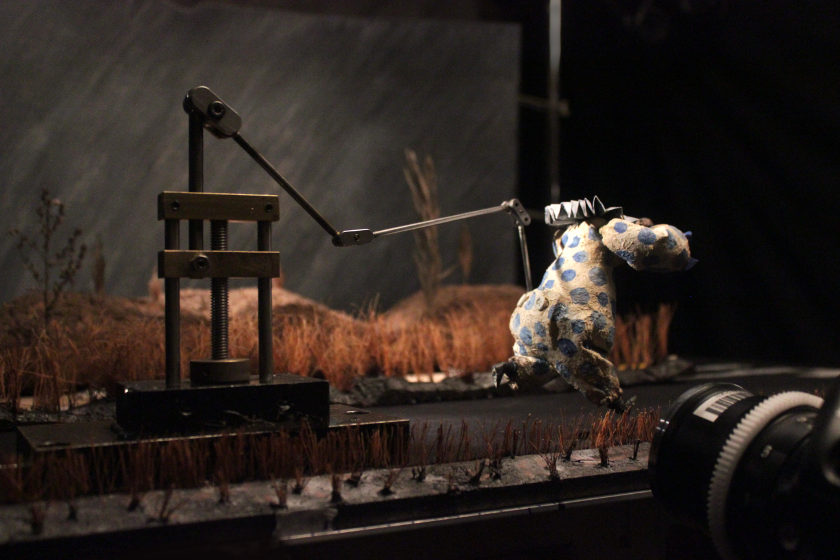 The inspiration for the visual identity of 'Salvation' has come from much live action cinema from Antonioni to Buñuel, and the puppets themselves are very much informed by Oceanic sculpture and sub-Saharan African art. They are meant to be very sculptural, I want the viewer to understand that these are objects, made from wood, fabric, beads and paper. We are also not using lip sync in the film, despite there being a lot of dialogue. The puppets are icons, ciphers for their story, and they move in the tradition of Eastern European animation which in turn, is derived from the puppet theatre. A carved puppet, with a static face, where the performance emanates from body language, pose, rhythm and gesture. For me, this is the magic of puppet animation; the way it allows us to suspend our disbelief and empathize with these sculpted objects as living, breathing characters.

ZF: What are your dreams about making this film? Apart from personal accomplishments, that is (festivals, awards etc.). What do you want to give to the audience who are on their computer screen/cinema and watching this film?

JW: I like to think cinema has great power. With the ability to move people, to reach out and connect deeply with viewers; to inspire, question, reveal, inform, deconstruct, and illuminate. Animation cinema has a unique way of doing that. This film is entrenched in metaphor and allegory; it's not set in a certain place of time, it's a poetic piece that highlights the plight of a woman that thousands of people are experiencing around the world right now. To be displaced, reviled, and mistreated. I want the film to encourage debate around the behaviors of the characters, the escalation of the events, to reflect on our own world and the way the rise of nationalism and right-wing politics is affecting who we are as people. These are all lofty aims but ultimately, if it makes people think and reflect, if it can move an audience, I will be utterly thrilled.
Film Producer Loran Dunn On Production Challenges and COVID-19:  
LD: We were about a quarter of the way into the shoot, so really just starting to get into the swing of things and finding our rhythm when we had to stop. We have lots left to shoot, including some key scenes, and wide shots with lots of action, so we're anxious to get back in the room as soon as it's safe!
ZF: What about funding bodies and deadlines?
LD: The BFI has always been incredibly supportive of us and the project, and has already been in touch to discuss how they can help us. Deadlines are an ongoing discussion, but we hope to ramp things up when we're back bringing in extra crew so we don't fall too far behind our original delivery date. Similarly, our Czech co-producers have reached out to us to see how we can adapt our working practices to mean we don't lose time even though we aren't able to get out to Prague right now, there's lots of exciting creative problem solving going on, it's something we're maybe weirdly quite well adapted for as filmmakers. So we're feeling quite confident we can make up at least some of the lost time with the brilliant team we have involved.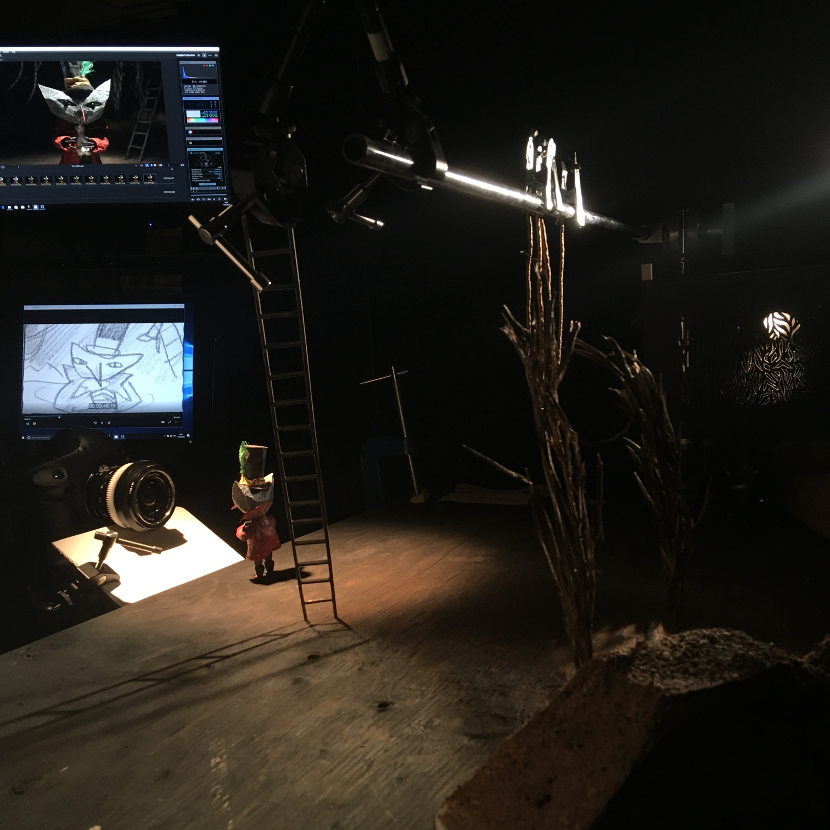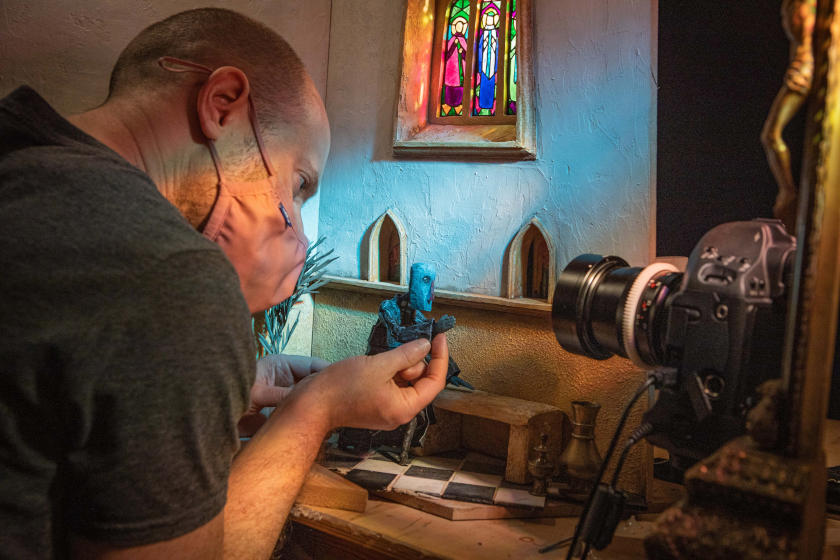 ZF: How is the situation in the UK regarding film funding and COVID-19?
LD: We've been hit very badly here in the UK, and it's been heartbreaking to watch so many of our peers and collaborators have to shut down productions one by one, but there has also been an overwhelming amount of support from funders and creatives alike. The BFI has set up a Film Continuation Fund to help productions that have incurred extra costs due to the crisis, there is also an emergency fund of £2.5million that BFI is managing in partnership with the Film & TV Charity, this includes donations from Netflix and the BBC and is designed specifically for freelance professionals across all sectors of the industry. The skill sharing, webinars, and online programming from festivals and individuals in our industry has been amazing too - there's a real feeling of everyone pulling together in what is such an uncertain time.
'Salvation Has No Name' screens (September 2022) at Encounters Film Festival (International Competition) and at BFI London Film Festival, having already won a Special Mention at Stop Motion Montreal Film Festival.
The film's poster: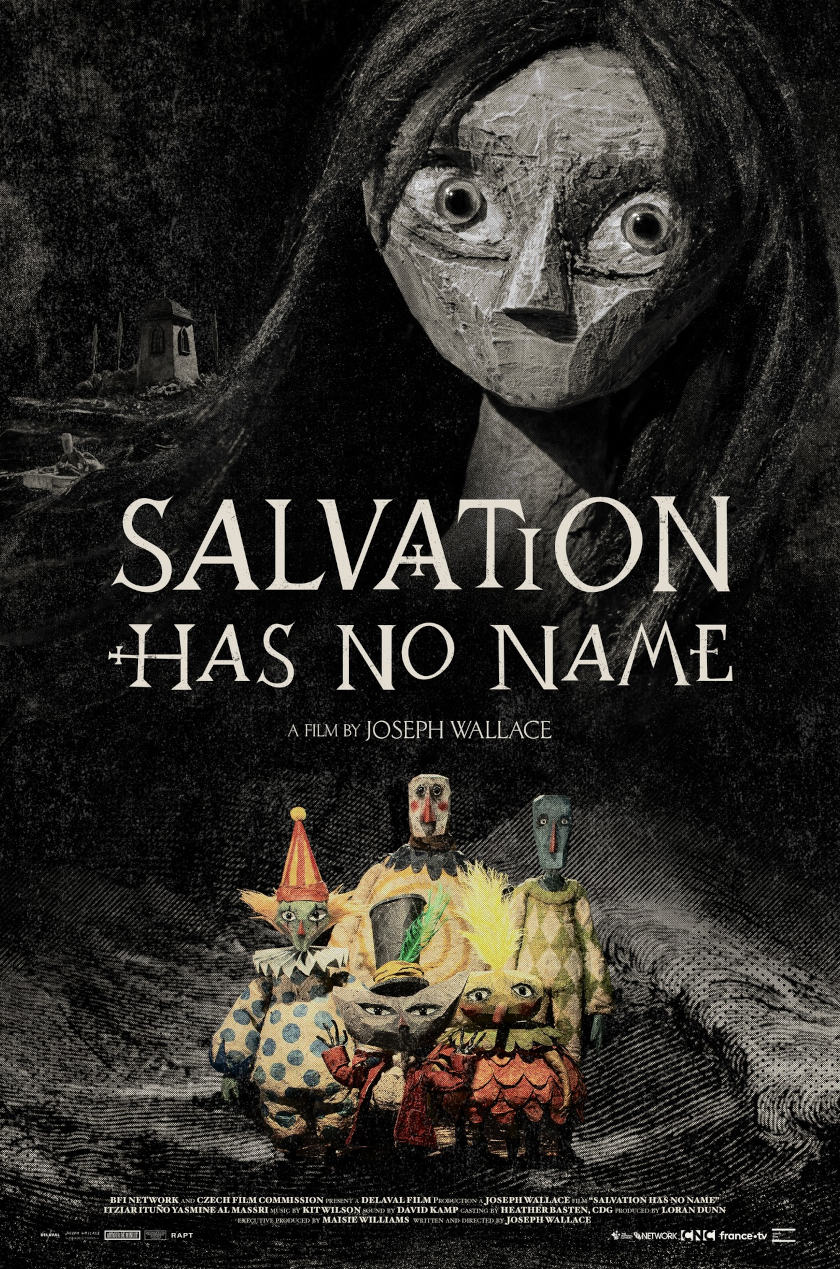 SIGN UP: Want to read more free articles like this? Sign up for Our Newsletter
Read More About: