Sylvain Chomet to Adapt Korean Novel Familiar Things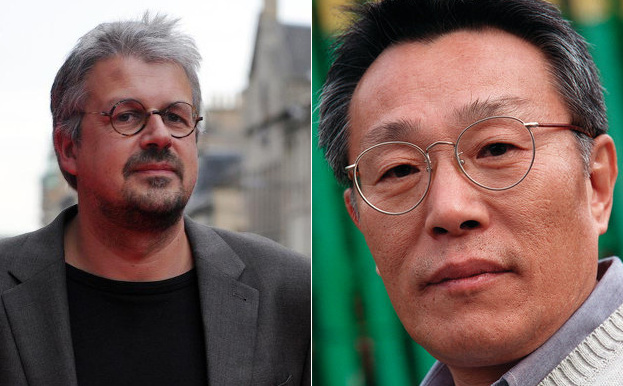 The East-West collaboration in animation seems of late to be thriving. After Michael Dudok de Wit and his Studio Ghibli-produced The Red Turtle, French director Sylvain Chomet (Triplets of Belleville, The Illusionist) is the latest to benefit from such a collaboration Susijn Agency, a London-based literary agency that represents  Korean writer Hwang Sok-yong, announced that Oscar-nominated French director is in 'mid-negotiations' to adapt and animate the author's Familiar Things.
Hwang Sok-yong is one of the most read Korean writers abroad, and an activist for democracy and reconciliation with the North Korea. His 2011 Familiar Things (Natikun sesang) was published in 2011 (Munhakdongne Publishing Group) and is a critique of modern society's urge to use and discard. The novel takes us to the outer edge of Seoul, South Korea's glittering metropolis and 'miracle on the Han', in order to reveal what lurks behind the country's rapid economic growth.
After his father is sent to a government 're-education camp', fourteen-year-old Bugeye and his mother move to Flower Island, a landfill on the outskirts of Seoul, at the urging of Ashura, a friend of the family. There, Bugeye and his mother build themselves a shack and earn a living weeding recyclables out of the hauls of trash brought there daily from the city. Bugeye becomes friends with Baldspot, Ashura's son, and soon learns the ins and outs of life on Flower Island - Synopsis via the Susijn Agency Ltd.
The project seems to have been initiated  as a result of the Triplets of Belleville director festival visit in Korea and Bucheon International Animation Festival in 2016, where he gave a masterclass on his work.
Another project that complements the modernization critique of the director - evident both in the futuristic anomie of Triplets of Belleville and the throwback nostalgia of The Illusionist, Familiar Things animation project is at the stage of script development. The Korea Herald reports that more details will be revealed after the contracts have been signed.
SIGN UP: Want to read more free articles like this? Sign up for Our Newsletter
Read More About: