The Rumour Mill by Bexie Bush: Crowdfunding Campaign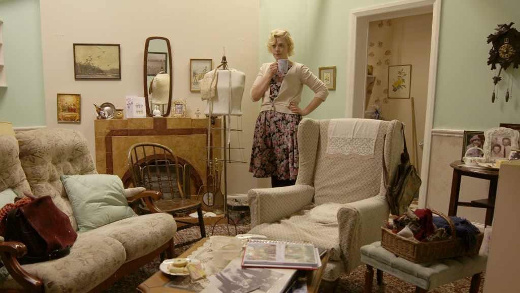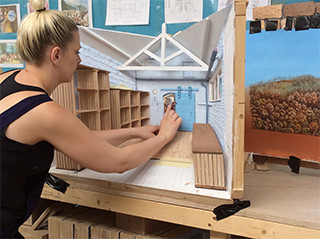 UK award-winning animation director Bexie Bush Bexie is an alumnus from National Film and Television School, UK.
 Her previous film, Mend and Make Do combined stop-motion with a wonderful mix of techniques -and included a top-notch documentary-like story and narration.
The film went on to win over 30 awards (including BAA Public Choice Award 2015). Watch the trailer here.
Her latest effort, The Rumour Mill animation short, started out as part of her 2015 The Open University two-week residency (part of the Stories of Change movement)
 This brought the animation director closer to the world of energy, it allowed creatives to mix with academics and it became a place to discuss new ways of working together to help fuel debate.
 he Rumour Mill is a stop-motion animated film about the beat of the Mill and how the objects and energies of the past can relate to our future. The film will include the production of 24 miniature sets in a stop motion animated film with a depth enhancing twist (mixture ofpixilation, cut-out animation and object animation.
 The techniques all come together to add layers of depth, and work interactively like a puzzle which can be resolved.
The Rumour Mill is now in Indiegogo and needs support to be completed . Visit the page for more details, and support the UK indie animation project.
CREDITS:
The Rumour Mill
Director: Bexie Bush
Producer: Chris Hees
Cinematographer - Sebastian Cort
Art Director - Jeremy Stout
Editor - Pawel Slawek
Sound Designer - Luke Shrewsbury
Composer - Arran Price
Writer- Stefan Kaday
Art Dept / Set Volunteers - Bev Bush, Phil Bush, Mariangela Evans, Oliver Eadon, John Carpenter, Monika Podniesińska, Fiona Zechmeister, George Stocking, Jack Faulkner, Helen Collard, Haydn Wright, Susie Brig, Nancy Slaney.
Project Partners: Stories of Change future-works, Joe Smith, Renata Tyszczuk, Julia Udall, Jane Middleton-Smith and John Sedley Limited.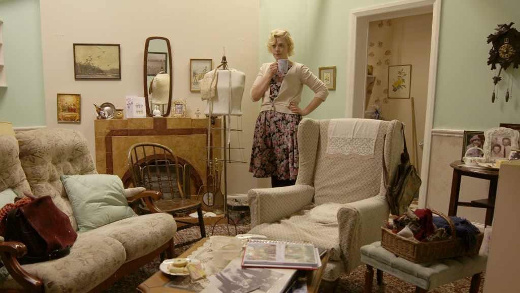 Read More About: