News
Sita Sings the blues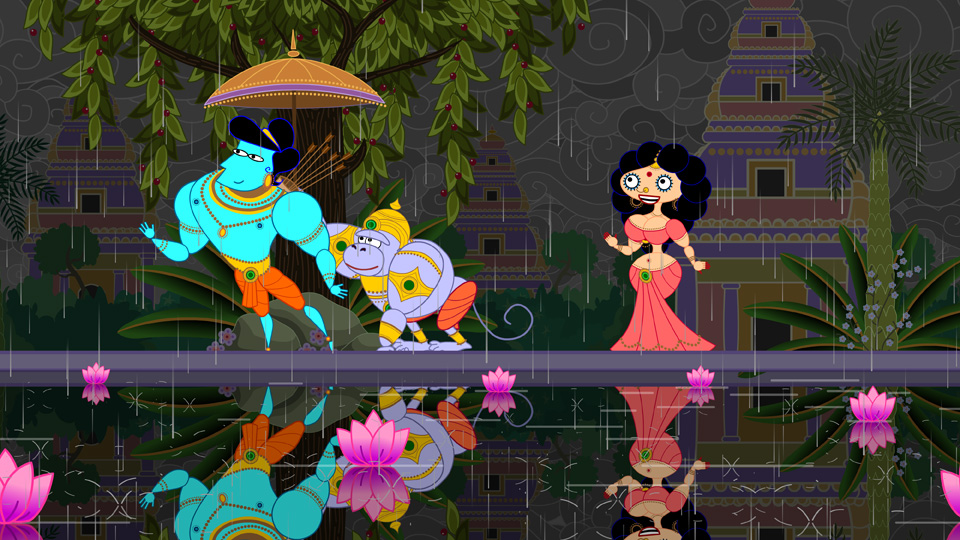 Sita sings the blues
by
Nina Paley
is a one-woman, semi-autobiographical story that narrates the personal sepraation story of  an American in India, in parallel with an ancient breakup story found in the Indian epic Ramayana.

Sita is the princess who has been wrongly accused by her husband, but cannot live without him.

A silhouetted ensemble takes the Woody Allen-ish commentator part, and the jazz singer of 20s Annette Hanshaw narrates the eternal love mishaps of women.
 
The 2D drawings are varied (including rotoscoping) and rich in colors and details. Yet, what matters is the carefully constructed and refreshing atire of existing myths and traditions.

 Sita Sings the Blues won the Crystal D' Annecy in the celebrated animation festival, as well as a special mention in Berlin Film Festival in 2008.

After a long battle with copyright holders of Hanshaw's songs, Nina Paley decided to distributed  Sita Sings the Blues free on the net, as part of the open culture project.
Read More About: