Training /Residencies
12 Animation Projects, 6 Film Professionals for CEE Animation Workshop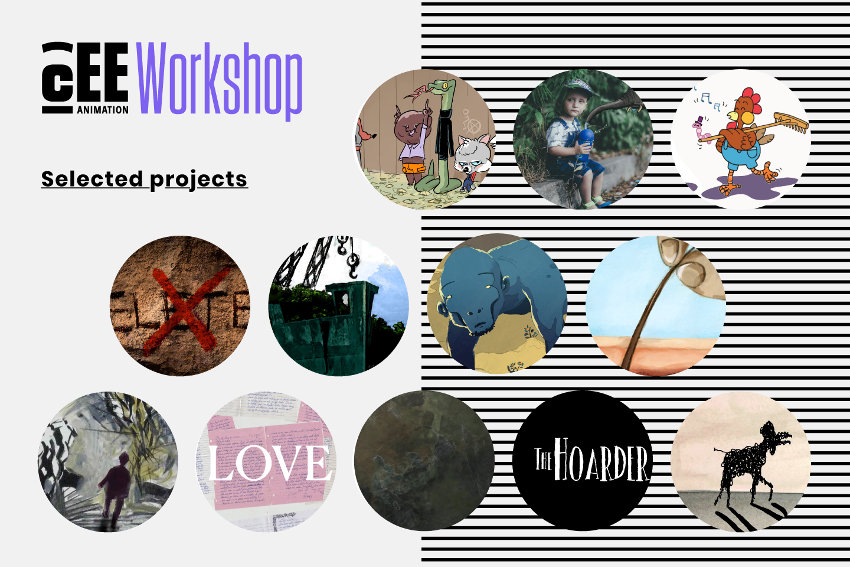 CEE Animation Workshop is a year-long project development and production skills advancement programme for professionals. For the second edition, filmmakers from low production capacity countries could apply with animated projects of any format (short, TV, features, hybrid) in development. The call was also open to a limited number of participants without projects, representatives of industry and public institutions.
Taking place in Ljubljana, the first module will focus on content development. Special attention will be paid to the visual development, and two experts will work with participants on their projects: Réka Gacs, Hungarian animation filmmaker and teacher at the Moholy-Nagy University of Art and Design Budapest who has also been working at art1st Design Studio as lead media designer; and Hungarian director and illustrator Éva Katinka Bognár, known for her award-winning short film Hugo Bumfeldt and currently working as an art director on Gelley Bálint's Door to Othertown animated series.
The participants will have the chance to attend lectures and master-classes given by film professionals of global renown. The organisers have invited Ulrich Michel, a leading German expert in arbitration, mediation, media law and intellectual property. He will speak about the legal aspects in early film development, which will be followed by an interactive session on the art of film negotiating. French creative producer Olivier Catherin (Les Trois Ours, Pictanovo) – who won a César award with the short Kiki of Montparnasse and is one of the founders of the Emile Awards ceremony – will give a lecture about financing in the phase of development. One discussion panel will be dedicated to co- production possibilities with the Balkan region (organised in cooperation with CED Slovenia and RE-ACT).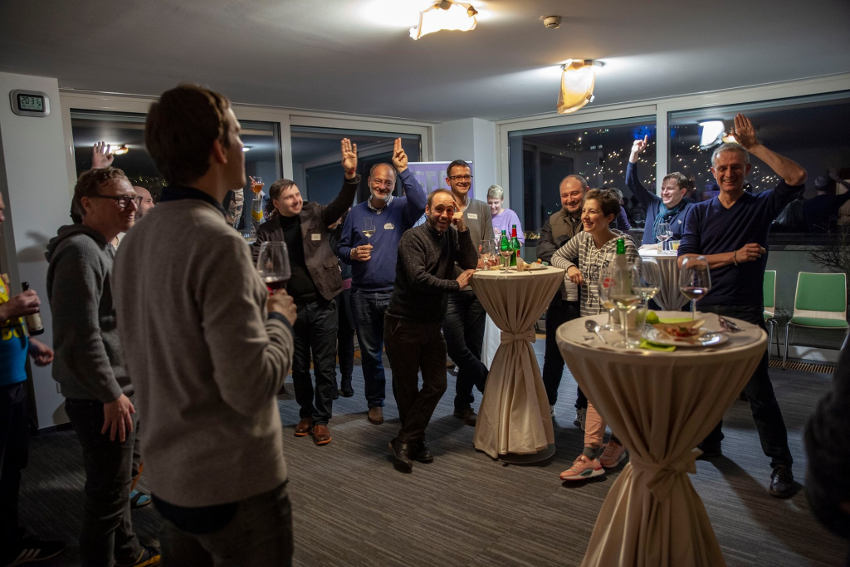 CEE Animation Workshop participants at Ljubljana 2019
CEE Animation Workshop brings together short films, series and feature films in the phase of development. For all three categories, different case studies will be covered with invited guests: Producing Shorts (Tina Smrekar, Špela Čadež, Igor Prassel, Eva Katinka Bognar), TV Series & International Co-production (Katarina Kerekesová, Martin Vandas) and Producing a Feature (Sabīne Andersone, Edmunds Jansons).
The Slovenian module has established new collaborations. For the first time, the organisers have established a new partnership with RE-ACT (Regional Audiovisual Cooperation and Training), dedicated to filmmakers and producers who wish to foster closer ties within Croatia, Friuli Venezia Giulia (IT), Slovenia and Serbia. Six emerging producers from the animation industry were selected to join the lectures of the CEE Animation Workshop and AnimatekaPRO for 2,5 days. Apart from attending lectures and networking events, they will go through several additional workshops with invited experts in order to give them a wider perspective about coproduction possibilities with the CEE region.
The International Animated Film Festival Animateka also belongs among the traditional partners. The participants will have a chance to network with other film professionals – this year with the country focus on Baltic countries, visit the VR exhibition with a new selection of internationally-acclaimed independent VR works or enjoy festival screenings during their stay in Ljubljana.
Selected Projects
2 teams and their animated projects (4 features films, 5 short films, 3 TV series) together with 6 professionals from 14 countries are here represented. Diana Cam Van Nguyen (Apart) participates with her new short,  Love, Dad; Ivan Bogdanov is back with the short The Voice.  There are projects from Serbia (Deleted), Greece (Kalikatzarous), Estonia (Someone as flow), LIthuania (The Hoarder), North Macedonia (Hercules Rescue).
Deleted
Original title: Deleted
Producer: Aleksandar Protic (Serbia)
Second participant: Zoran Krstic, director (Serbia)
Company: MIR MEDIA GROUP
Format: feature film
Animation technique: 3D Motion capture animation/Virtual production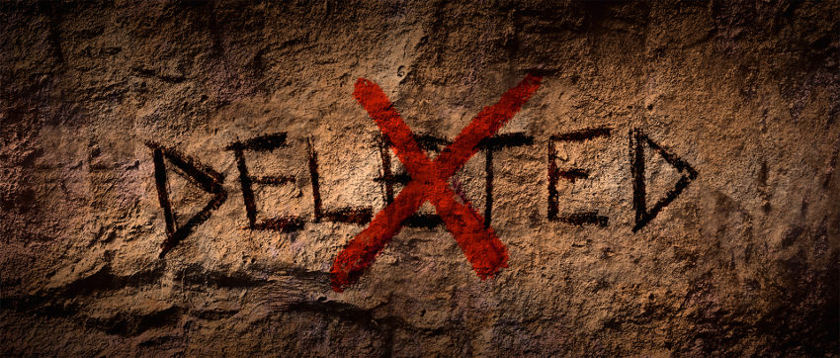 Logline: Humans of the future are living underground, but ultimately they are forced into coming out to the surface of the world, where, alone in the radioactive, but magnificent nature they discover their own world.
Hercule's Rescue
Original title: Спасувањето на Херкул
Producer: Robert Naskov (North Macedonia)
Second participant: Zvonko Naumoski, scriptwriter
Company: Kino Oko
Format: feature film
Animation technique: traditional
Logline: When a decision has been made for Hercules, the crane ship and a hero among the locals, to be dismantled into pieces and sold as scrap iron, a strange group of sea animals and people decide to oppose the bad owner Leopold in his intention and save the ship from its bad destiny. On another level, this cartoon focuses on the battle between the good and the bad, a battle between greed and honesty to save the values.
IGI
Original title: იგი
Producer: Vladimer Katcharava (Georgia)
Second participant: Natia Nikolashvili , director (Georgia)
Company: 20 Steps Productions
Format: feature film
Animation technique: 2D
Logline: prehistoric tale about a man who stood upright.
Kalikatzarous
Original title: Μια Νύχτα με τους Καλικάτζαρους
Producer: Michalis Kastanidis (Greece)
Second participant: Spyros Siakas, director (Greece)
Company: Fabula Productions
Format: feature film
Animation technique: 3D (CGI)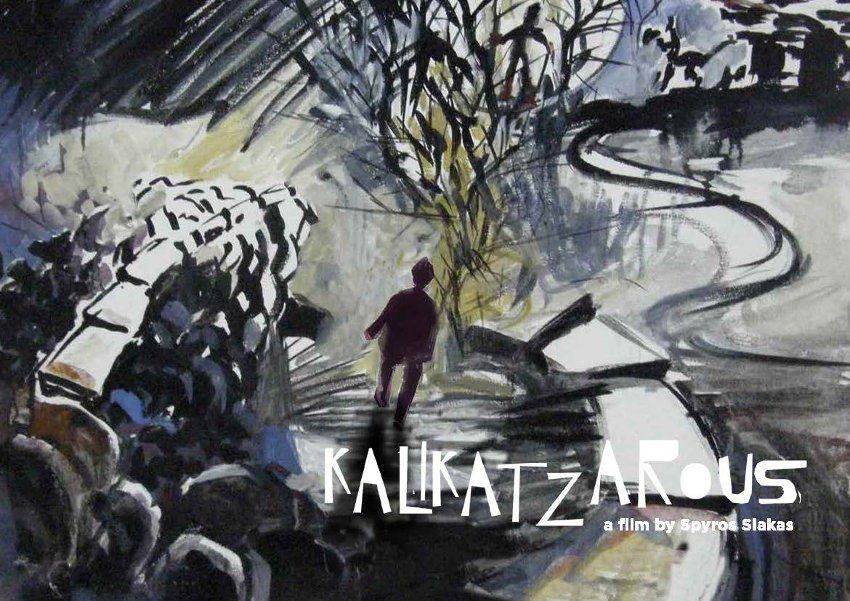 Logline: It's 12 days before Christmas at an isolated Greek village where everyone lives under the shadow and the fear of the Kalikatzarous. When a young and ambitious teacher arrives, he starts preparing a Christmas shadow-theatre play, but what he does not know yet is that only the young pupils can solve the mystery of the Kalikatzarous.
In her face
Original title: Pelo na venta
Producer: Margarida Madeira (Portugal)
Second participant: Margarida Madeira (Portugal)
Company: Pickle Films
Format: short film
Animation technique: mixed media
Logline: In the beginning of the 19th century, women transformed the literal representation of their moustaches and beards into a sign of power, strength and sexyness.
Love, Dad
Original title: Váš táta
Producer: Karolina Davidova (Czech Republic)
Second participant: Diana Cam Van Nguyen, director (Czech Republic, Vietnam)
Company: 13ka
Format: short film
Animation technique: stop motion
Logline: A dad and his girl. Set apart by prison bars, bound by letters of love.
Someone as Flow
Original title: Inimene kui kulg
Producer: Edina Csüllög (Hungary)
Second participant: Helen Unt, director (Estonia)
Company: Undi teod OÜ
Format: short film
Animation technique: drawn film + cut-out and paint on glass on a multi-plane table under the camera
Logline: It is a story of several metamorphoses of a person who becomes light light.
The Hoarder
Original title: The Hoarder
Producer: Akvilė Bliujūtė (Lithuania)
Second participant: Meinardas Valkevičius, director (Lithuania)
Company: UAB Meinart
Format: short film
Animation technique: 2D
Logline: Look at the world around through the eyes of the illness.
The Voice
Original title: LA VOCE
Producer: Vessela Dantcheva (Bulgaria)
Second participant: Ivan Bogdanov, director (Bulgaria)
Company: Compote Collective
Format: short film
Animation technique: traditional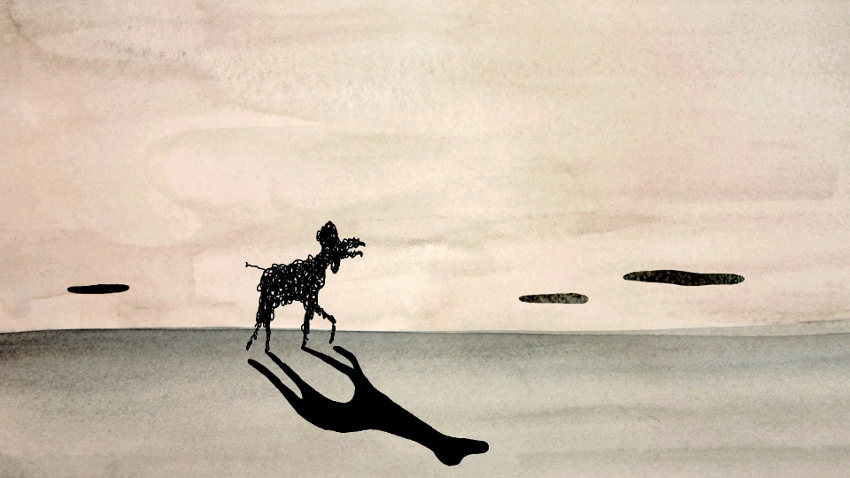 Logline: A promising opera star loses his voice. The price he has to pay turns out to be much too high.
Animalies
Original title: Postižky
Producer: Barbora Příkaská (Czech Republic)
Second participant: Kateřina Karhánková, director (Czech Republic)
Company: Bionaut
Format: TV series
Animation technique: 2D
Logline: Have you ever been in the woods and come across a blind deer with white antlers instead of a white cane, a deaf centipede that communicates in sign language, or height-challenged rebel wolf who gets enraged if someone baby-talks him (which is always happening because he's soooo cute)? An animated series for kids in which animals with and without disabilities get into absurd and comical situations that arise from poor communication and a lack of understanding about the lives and needs of others.
Baldies
Original title: Plešouni
Producer: Jiri Sadek (Czech Republic)
Second participant: Eliska Podzimkova, director (Czech Republic)
Company: Old&Rich Production
Format: TV series
Animation technique: Hybrid - live-action with 2D handdrawn animation
Logline: Yes, you have cancer and this series is going to help you become bald and strong, but mainly positive.
Cluckrissa
Original title: Koko Dajsa
Producer: Maja Zupanc (Slovenia)
Second participant: Jernej Zmitek, director (Slovenia)
Company: Invida d.o.o.
Format: TV series
Animation technique: 2D
Logline: Teenage hen Katka (10) explores the Big City with her grumpy aunt Cluckrissa, whose negative outlook on life she unwittingly changes over the course of their adventures.
Participants without a project:

Sanja Borcic, Zagreb film (Croatia)
Simona Móciková, Bright Sight Pictures (Slovakia)
Ülo Pikkov, Silmviburlane (Estonia)
Nadege Seet, Fabrique d'images SA (Luxembourg)
Andrijana Sofranić, To Blink Animation (Serbia)
Dagne Vildziunaite, Just a moment (Lithuania)
The programme consists of three workshops each lasting 6 days and taking place at a different location.
- 29.11. – 5.12. 2019 / Ljubljana, Slovenia
- 16. - 21.3. 2020 / Tallinn, Estonia (tbc)
- 4. - 9.5. 2020 / Liberec, Czech Republic (merging with the CEE Animation Forum)
CEE Animation Workshop is organized with the support of Creative Europe – MEDIA Programme of the European Union.
SIGN UP: Want to read more free articles like this? Sign up for Our Newsletter