TV Animation
The Horn Quartet TV Special Now in French Cinemas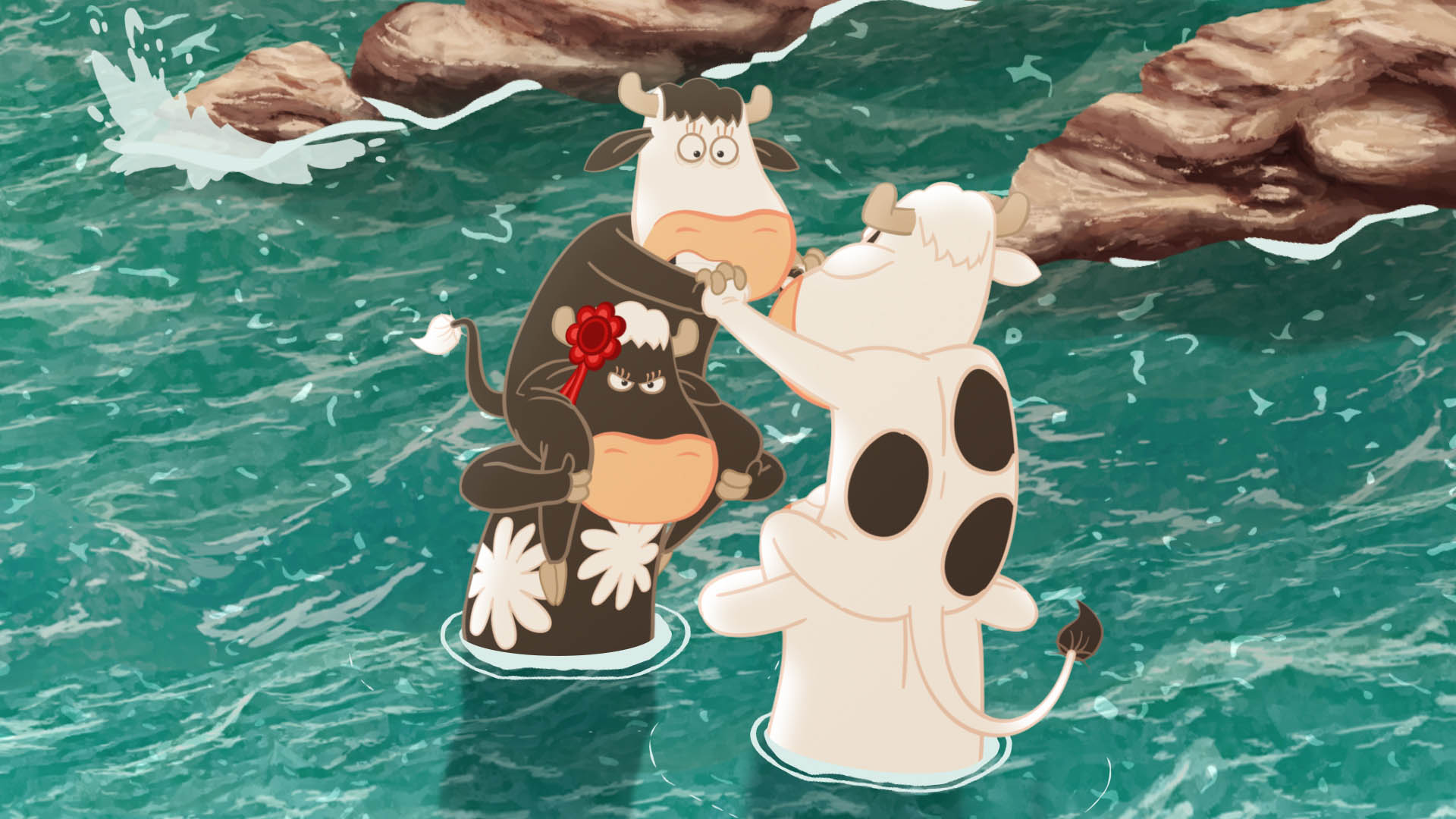 The cows-at-sea 2D TV special The Horn Quartet , recently selected for competition at the 2018 Annecy festival (TV films), is a 26-minute production co-directed by Benjamin Botella and Arnaud Demuynck. Written by Nathalie Dargent, it is jointly co-produced by the French Vivement Lundi! and La Boîte,… Production (Belgium).
The TV special is now the main 'piece' of a short animated films program for children released in French cinemas by Cinéma Public Films.
Four cows who never really left their meadow, don't know much about the world around them, without giving offense to them. Season after season, this horn quartet grazes and chews and grazes and chews… But when a seagull comes by, looking for the sea, it arouses their curiosity. The sea, what is this? Taking the viewers on a road movie during their search for the shore, the four friends will go off to discover a world they did not imagine existed.
The Horn Quartet is an adaptation of a children's book written by the Breton author Yves Cotten. Here's the French teaser:
Vivement Lundi ! and La Boîte,… Production co-produced two shorter films adapted from the books by Yves Cotten. This two shorts keep the same characters, but are animated in different techniques. 'Dorothy the wanderer' (8' 30'') is a stop-motion animated film directed by the French director Emmanuelle Gorgiard, and 'Aglaé the garrulous cow' (7') is a 2D animated film by the Belgian director Pascale Hecquet.
The children's film program consists of the TV special and the two short films under the title 'The Horn Quartet'.
The 500,000 € budget animated series was funded by Canal+, France Télévisions, RTBF, VRT, RTS, TVR, Tébéo, TébéSud, CNC, Région Bretagne, Wallonia Brussels Federation, Tax Shelter of Belgian Gouvernment, Procirep and Angoa. The Horn Quartet was in official selection at Annecy's Festival in June. It has already been broadcasted on the Swiss channel RTS, and on the French pre-school channel Piwi+ (Canal+ Group), on the Belgian RTBF and VRT Ketnet, France 3 Bretagne and it will be soon on Télé-Quebec.
After a Belgian premiere at FIFF Namurr in October, The Horn Quartet will be theatrically released in Belgium by Le Parc Distribution. Canal+ Family, Piwi+, France 3 Bretagne and the RTBF, along with the Swiss Studio Nadasdy Film  greenlighted a second TV special of 26 minute (cows now go to the mountain). Superights will  be on charge of the international sales.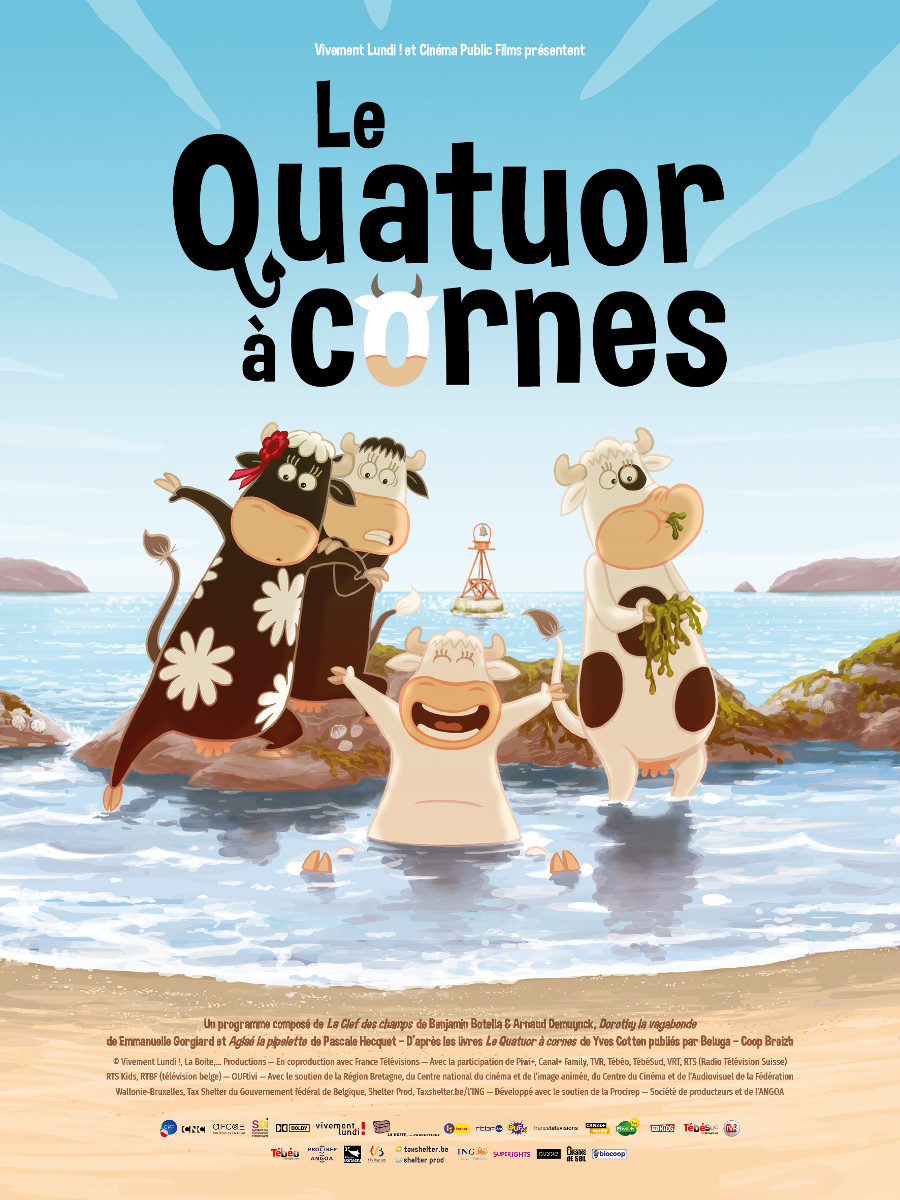 SIGN UP: Want to read more free articles like this? Sign up for Our Newsletter
Read More About: