Shorts
Adam and dog by Minkyu Lee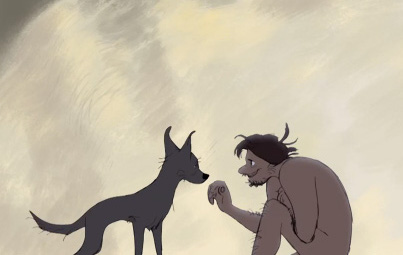 Disney development artist Minkyu Lee (worked in Princess and the Frog) has put his Oscar- and Annie-nominated short, Adam and dog, online. The film tells the old Garden of Eden story, with a touch of canine sympathy.
The impeccable lyricism of settings and lighting (especially in the pre-Fall period), and the almost sparse use of sound make Adam and dog almost a primordal tale of frienship. Still, the storyline languishes too much on visuals, and does not share the inventiveness of the other Academy Award contender, Paperman (John Kahrs).
Review the list of the Oscar-nominated short animated films.
Read More About: