Shorts
An Island by Rory Byrne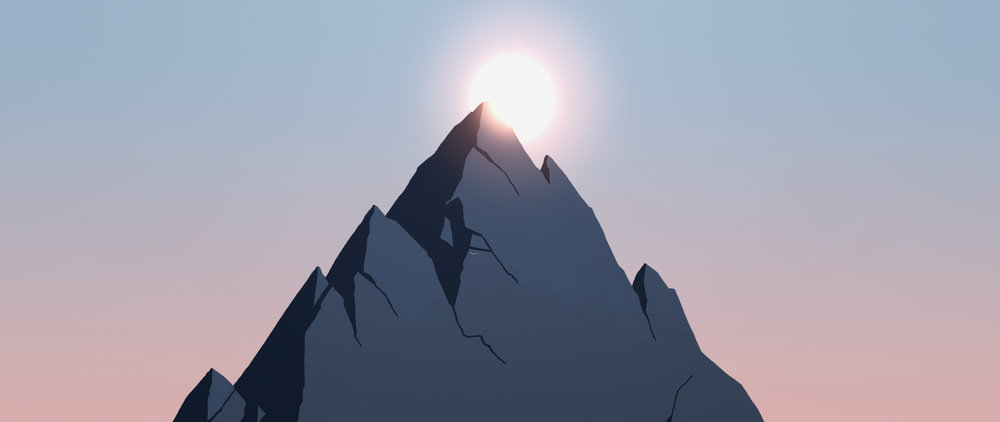 The same team that made the Oscar-shorlisted Coda (dir. Alan Holly,) now released online another, metaphysical-like adventure of a man in despair. The director here is Rory Byrne, and An Island film had its premiere at 2018 Clermont-Ferrand Festival, screening in almost 50 international festivals worldwide.
Funded by the Screen Ireland's Frameworks scheme (which funds a number of animated shorts each year), An Island is a short film by And Maps and Plans Dublin-based studio, dealing with themes of death, grief and survival.
We follow the physical and emotional journey undertaken by a lone explorer as he attempts to reach the summit of a remote island. As events unfold around him, our protagonist is confronted with the joy and agony of life, love and loss; and the wonder of the natural world.
We sat with film director Rory Byrne, to tell us more about this haunting but beautiful film.
ZF: Any real incident inspired the film?
R.B.: The film was inspired, largely, by the landscape of west Kerry in Ireland. Originally I wanted to make a simple film which featured a single unidentified character set against a vast and wild landscape, to see how the character would act and feel in this environment. As the story developed it became more about exploring how landscape, character, plant and animal life are all engaged in a symbiotic struggle to survive and flourish on the island.
ZF: Any amendments that had to be made in terms of scenes?
R.B: For the most part, we stayed pretty true to the original storyboards. As the character has quite a fixed start and end point, getting from the bottom to the top of the island, it became more about gradually revealing things to him and in turn, through his reactions, to the audience. The one part of the film that was left practically untouched until the end was the montage sequence with the skull. I had a loose idea of what I wanted to get across in this section, which was more about tone and how it felt instinctively rather than strictly narratively. The idea was for it to be somewhere between a flashback and an hallucination, so that we're not quite sure what is real and what is symbolic. I wanted to give some clues as to his backstory and emotional state but still maintain something of the unknown about him, I think the music here was integral too in creating a kind of trance like feeling.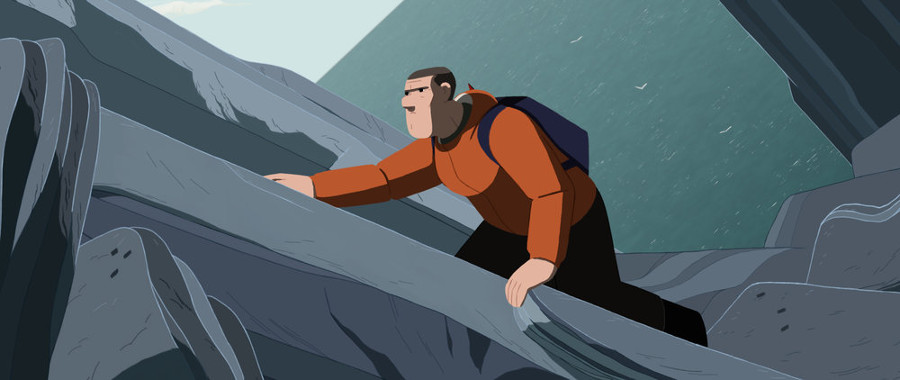 I think we learnt a lot from Coda which we were able to apply to An Island (and we had almost identical budgets, schedules, and crew); at the end of the day, though, animation is such a slow process there's not much you can do other than keep going till it's done.
ZF: Which were your real/artistic references for backgrounds?
R.B.: The main reference for the backgrounds was the beautiful landscape of West Kerry, around the Dingle peninsula. The Conor Pass, Dún Chaoin pier and Skellig Michael were all used as inspiration to some degree, although in truth you wouldn't use that pier to get to that island!
ZF: Do you think that no man is an island?
R.B.: Yes indeed! John Donne's poem was one of the early inspirations for the film, along with many of the poems of Seamus Heaney, specifically Postscript and The Disappearing Island. They both use landscape so evocatively to portray an emotional truth with great economy.
An Island indeed resists the temptation of making a picturesque nature of its surroundings, and the whole island is another character added to interact with (and ultimately help) the character. A worthwhile 2D animation effort here.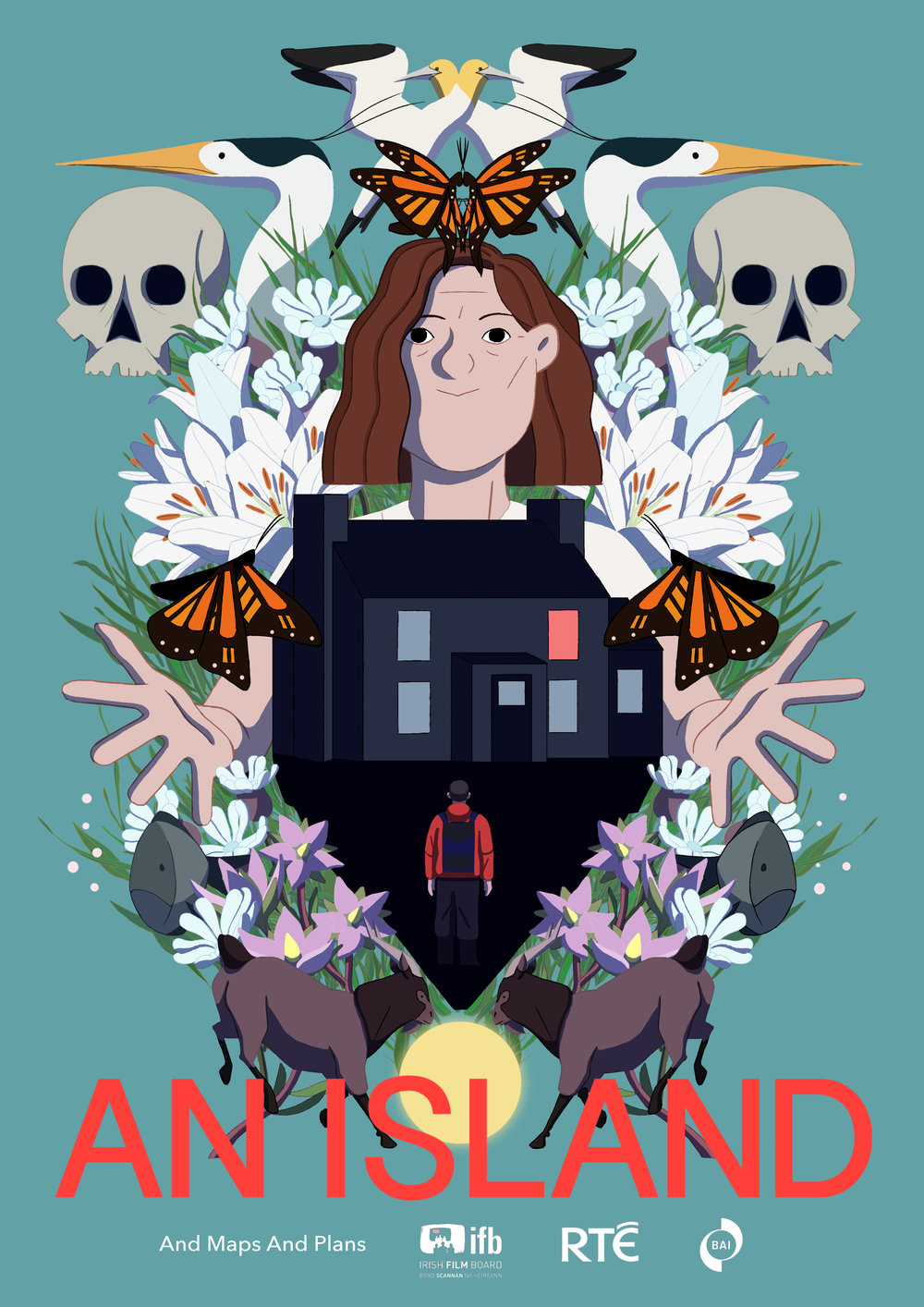 CREDITS:
An Island, Directed by Rory Byrne
Produced by Ciarán Deeney
Music by Sean Byrne
Sound Design by David Kamp
Sound Mix by Dean Jones
Backgrounds by Ronan McMeel and Rory Byrne
Animation by:Rory Byrne,Anita Gaughan, Alan Holly
Colouring by:Aoife Balfe, Aisling Conroy
Saxophone by Alan D'Arcy
Piano by Aoife Nathan
Emma Scott: Production execuitive for the Irish Film Board
Pauline McNamara: Executive Producer for RTÉ
Jill McGrgor: Shorts Co-ordinator for the Irish Film Board
SIGN UP: Want to read more free articles like this? Sign up for Our Newsletter
Read More About: