Shorts
Bon Voyage by Fabio Friedli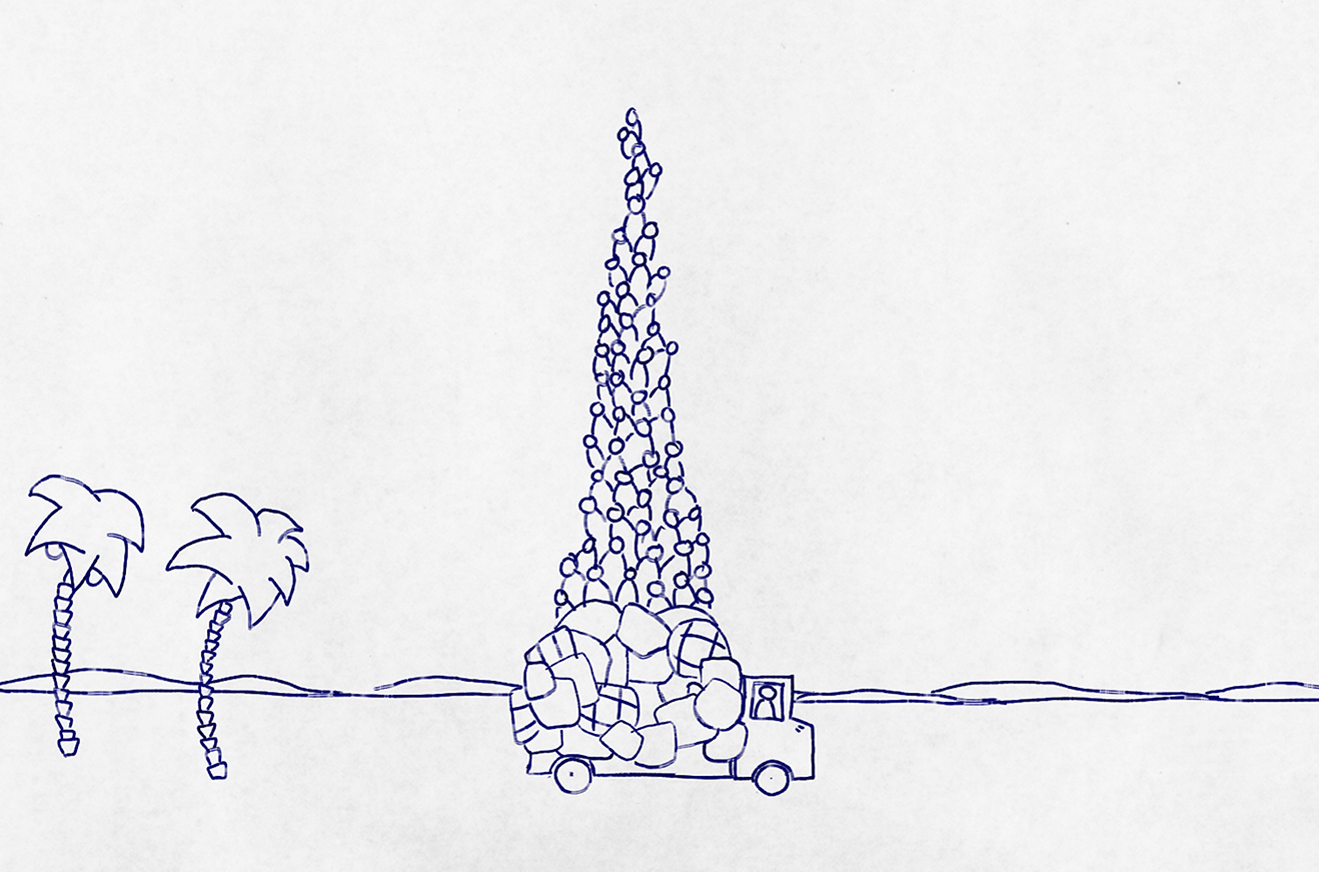 Swiss animator and musician Fabio Friedli narrates in stick figures the ever complex legal problem of people fleeing from the homes, seeking a better future.
Dozens of migrants climb onto an overcrowded truck. Their goal: to escape to Europe. When they arrive after an exhausting journey, another brutal reality awaits them: the European treatment of refugees.
In the 2011 Bon Voyage, Friedli makes conspicuous, in a series of well-connected scenes, both the need to hang on to each other and the various attempts (well-mannered or otherwise) to break the chain. The live-action ending that follows presents an attempt to re-instate an Eiffel tower of souls still looking for a bon voyage.
CREDITS:

Script & Director: Fabio Friedli
Animation: Nils Hedinger, Martin Waespe, Fabio Friedli
Starring: Linford Boateng, Nik Rechsteiner
DOP & Light: Janosch Abel
Sound design & Mix: Thomas Gassmann
Foley: Dieter Hebben
Production: Gerd Gockel, HSLU Design & Kunst, Animation
Read More About: