Shorts
Contact by Alessandro Novelli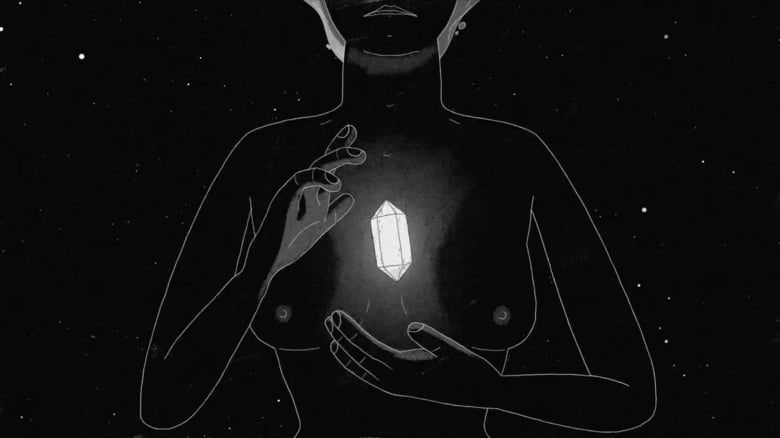 "Somewhere between reality and fantasy, a woman's consciousness is awoken through her inner journey that reflects the world around her." A mixed-media film by Alessandro Novelli , that combines both different forms of animation and live action (filmed and footage). Is the story or a woman who reflects on the world that surrounds her, with not a linear narrative the film is blend of ideas and moments connected through seamless transitions

The power of Contact lies in its overwhelming and tantalizing juxtaposition of images; it's the editing (even more than the central idea) of making readily available material from the past and the present as distant reminders of what we need to get away from. Novelli chooses a solution that encompasses human sentiment instead of mindless activity; watch the play with the all-round camera moves when humans are involved, as distinguished from the tilting up shots of human folly.
Contact ends on a somewhat reassuring note; it's good to know that your black-and-white, carefully lined-up dreams can become true, even if you know they are dreams after all.
The film by Alessandro Novelli premiered during the 2017 Annecy Film Festival; it is the second chapter of the trilogy Novelli is developing after The Guardian ; his third film, De Imperio, is in the making.
CREDITS:
Contact, 2017
Written and Directed by: Alessandro Novelli
Produced by: Uniko / Co-produced by: AltContent
Executive Producer: Iván Miñambres
Associate Producer: Arturo Olea
Art and Creative Director: Alessandro Novelli
Original Music and Sound Design: Simon Smith
Animation: Alessandro Novelli 2D/3D, Laura Sofia Gonçalves 2D, Pamela Poltronieri 2D Hair fx, Christian Müller 2D, Victor Pérez 3D, Ambra Malanca 3D.
Painting & Tracing: Christian Müller, Alessandro Novelli, Inês Teixeira.
Design: Alessandro Novelli, Christian Müller.
3D Modeling: Joao Lucas, Ambra Malanca, Alessandro Novelli, Victor Pérez.
Camera Operator: Giulia Arantxa Novelli.
Lighting: Joao Lucas 3D, Alessandro Novelli 2D/3D.
Production: Diana Cano.
Music Recording and Mixing: BCNsound bcnsound.com/ ;
Post-production, Editing and Compositing: Alessandro Novelli.
Post-production Assistants: Carlos Alonso, Elbire Rico. /Intern: Susana Vieira.
Script Consulting: Simon Smith. / Voices: Sara Montgomery Campbell.
Voice Recording Studio: Imagine Sounds & Visions / Juan Cook. / Mastering DCP: Iñigo Gómez.
Subtitles: Spanish: Victor Perez, Italian: Alessandro Novelli, Portuguese: Laura Sofia Gonçalves
Thanks to:, Angelo and Bianca Novelli, Alina Dettori, Laura Sofia Gonçalves, Simon Smith,, Rocío Mira, Joselu Blanco, Alberto Vázquez, Carolina López, Joseba Beristain, Agustín Atxa.
Distribution: Autour De Minuit

SIGN UP: Want to read more free articles like this? Sign up for Our Newsletter
Read More About: