Shorts
Cyclists by Veljko Popović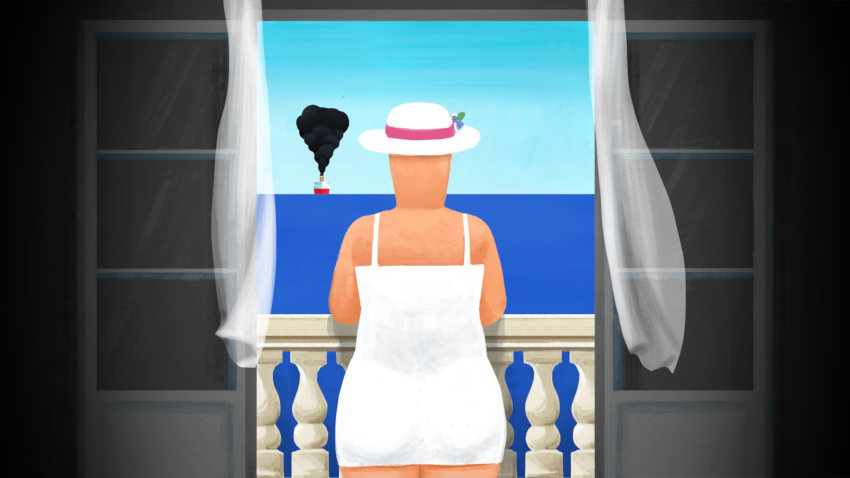 Cyclists by Veljko Popović is an homage to Vasko Lipovac, the iconic artist of the Split art scene, distinctive and known far and wide for his sculptures of unique shapes and colours.
The film was awarded Best Croatian Film Award at Animafest 2018, followed by many other honours at prestigious festivals, such as Annecy and Hiroshima.
Watch Cyclists by Veljko Popovic
Short View (Vassilis Kroustallis)
Cyclists has been described as a sea breeze, and it definitely earns that title. But let's qualify it: it is a sea breeze for people who suddenly feel the urge to be a little bit more naughty than usual; and the libido battle, colorful as it is, keeps things going -and ungoing.
Check the Animafest Insights  interview of the author to Animafest's artistic director Daniel Šuljić. 
CREDITS:
Script, director, editor: Veljko Popović
Animators: Goran Stojnić, Chloe Roux, Lucija Bužančić, Sander Joon, Mario Vrandečić
Music: Pablo Pico, Siniša Jakelić, Nikola Džaja
Sound design: Jean-Baptiste Saint Pol
Producers: Milivoj Popović, Veljko Popović (Lemonade 3D), Patrick Hernandez (Bagan Films)
Co-producer: Lado Skorin (3D2D Animatori)Script, director, editor: Veljko Popović
Animators: Goran Stojnić, Chloe Roux, Lucija Bužančić, Sander Joon, Mario Vrandečić
Music: Pablo Pico, Siniša Jakelić, Nikola Džaja
Sound design: Jean-Baptiste Saint Pol
Producers: Milivoj Popović, Veljko Popović (Lemonade 3D), Patrick Hernandez (Bagan Films)
Co-producer: Lado Skorin (3D2D Animatori)
Distribution: Bonobostudio

SIGN UP: Want to read more free articles like this? Sign up for Our Newsletter
Read More About: