Shorts
Daughter by Daria Kashcheeva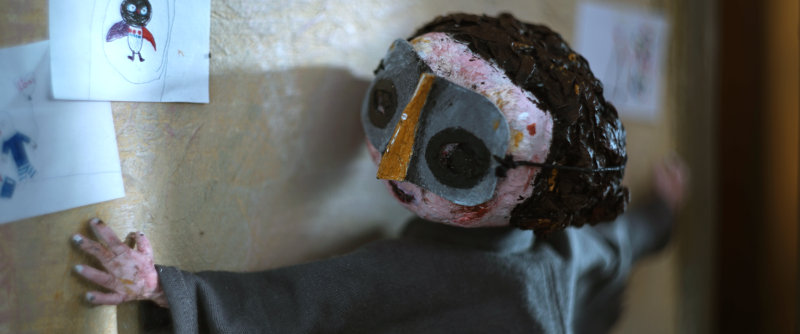 Daughter is the graduation stop-motion project of Czech animation filmmaker Daria Kashcheeva (and FAMU student). It was pitched during 2018 CEE Animation Forum (as 'The Bird'), and was recently selected to premiere at the 2019 Annecy Festival.
The film is a family puppet drama, and an interplay between two characters who can't really communicate with each other throughout the years.
In a hospital room, the Daughter recalls a childhood moment when as a little girl she tried to share her experience with an injured bird with her Father. A moment of misunderstanding and a lost embrace has stretched into many years all the way to this hospital room, until the moment when a window pane breaks under the impact of a little bird.- Film Synopsis
To draw viewers into my world of memories, I made the film with a hand-held camera feel, big close-ups, low depth of field and a lot of motion, lending it an authentic immediacy and a para-documentary nature - Daria Kashcheeva
It shows. Daughter is a cruel film, and this is meant as a compliment. Whatever warmth its material (puppets) naturally provides, it is taken away by cinematography and direction. This is a dangerous game to play, but Daria Kashcheeva pulls it off; we can alternatively get immersed in the autumnal settings of the family kitchen, and at the same time be prepared for rapid, hand-held camera movements following the main character.  The Daughter is mostly shown either in profile view or from the back, as if refusing to let us know her truth. It is only her eyes (painted directly on the characters' faces) that reveal the troubled psyche of a girl who seems unable to forgive.
Alternating between flashbacks, fantasy and the dramatic reality, Daughter uses settings of departure (such as bus station or hospitals) to warn that the ultimate departure might be something more fleeting than the one imagined -like the flying of a bird outside a window. It charts out a trajectory of movements to provoke our anxiety, but uses carefully chosen moments of inactivity to make up for lost time wandering. It's not an easy task, but is handled with determination and personal touch in this strangely comforting short.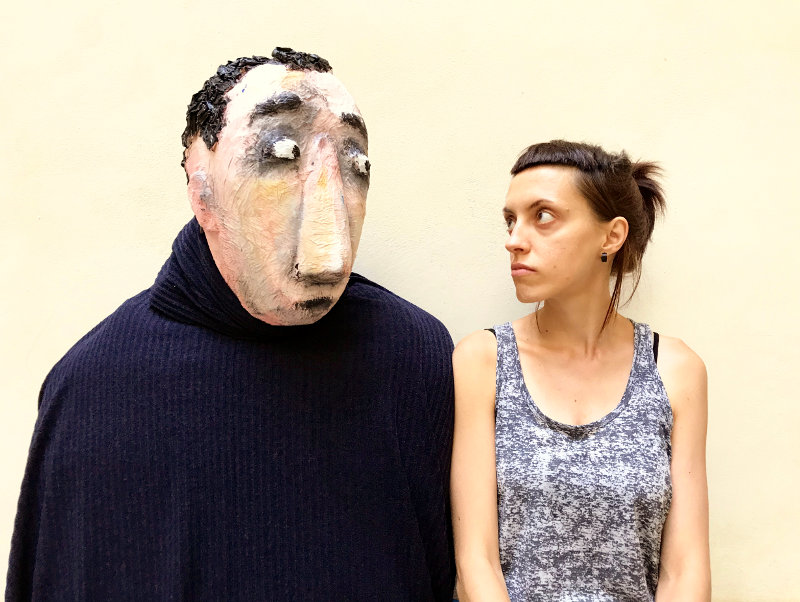 Daria Kashcheeva studies animated film at FAMU in Prague. Her student films featured at many international festivals. Daria's original To Accept won the Nespresso Talents 2017 film competition in Cannes. In Daughter, her Bachelor's puppet animation, Daria experiments with camera motion and explores the topic of father-daughter relationship.
Produced by FAMU and co-produced by MAUR Film, Daughter is one of three films in the co-production project Trojhlas, which is the result of joining three interesting student films which were being made simultaneously at three Czech art universities – FAMU, UMPRUM and the University of West Bohemia in Plzeň.
It was financially supported by the Czech State Cinematography Fund. Here's the making of the film:


CREDITS:
Director, screenplay writer, animation: Daria Kashcheeva
DOP: Daria Kashcheeva, Bargav Sridhar
Producer: Zuzana Roháčová (FAMU)
Co-producer: Martin Vandas (MAUR film)
Editor: Alexander Kashcheev
Music: Petr Vrba
Sound: Daria Kashcheeva, Jan Mesany
Daughter  premieres at the 2019 Annecy International Film Festival (Graduation films: Official Competition).
SIGN UP: Want to read more free articles like this? Sign up for Our Newsletter
Read More About: