Shorts
Deep Love by Mykyta Lyskov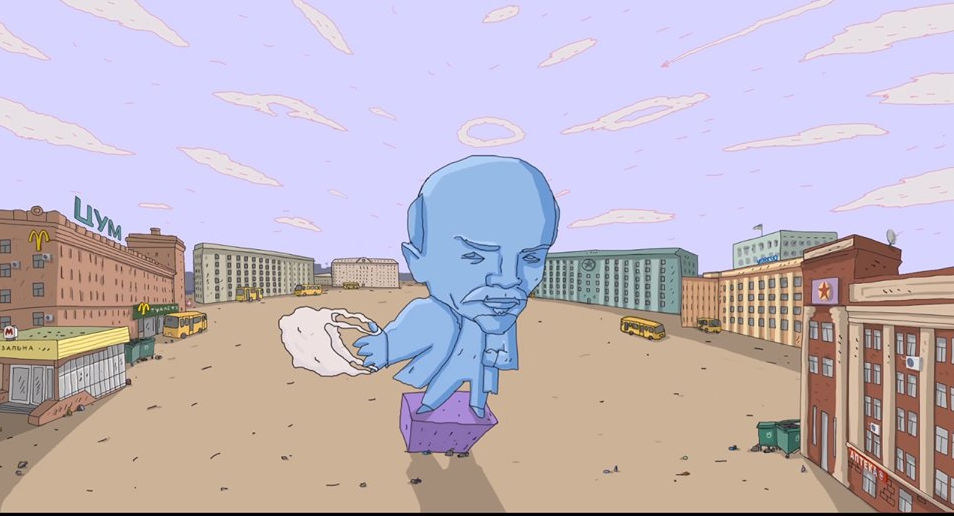 With the enigmatic synopsis, "Deep love has finally happened in Ukraine", Mykyta Lyskov presents a tapestry of Ukrainian situations in his Deep Love short. A film that went on to many festival and won awards,  including the Grand Prix at  Dok Leipzig (Germany) - next masters competition, PÖFF shorts (Estonia), Animocje Festival (Poland), and Turku Animated Film Festival (Finland),
As he himself says in his interviews, he needs to pursue socio-political topics with a funny angle.
Watch Deep Love:
Film Review (Vassilis Kroustallis)

From Lenin to the US bald eagle, and then to famous mushrooms it is just a few second screening time in Mykyta Lyskov's deeply empathetic, and poignantly funny Deep Love. Lyskov manages to get us into a travelogue of floating plastic bags (attached to the residents' faces, like another Magritte grotesque painting), and his crude designs of an urban community suddenly brings us closer, much closer to them. It helps that most of the time his characters are acting in unison, whether it is a gang of criminals transformed into trees, or bus passengers exchanging heads. Even though Deep Love is silent, the need for written communication is evident in all those telephones written on the city walls. The inner and outer environment itself, with its deeply saturated colors, looks like a tapestry of incongruous emotions, waiting for their own chance to be fulfilled. Lyskov uses the Ukrainian history and contemporary reality to his advantage, making this wall of situations a highly relatable one; we may not know everything, but we do fall in love with everything there.
SIGN UP: Want to read more free articles like this? Sign up for Our Newsletter
Read More About: