Shorts
Eddie & Frankie by Katherine Hearst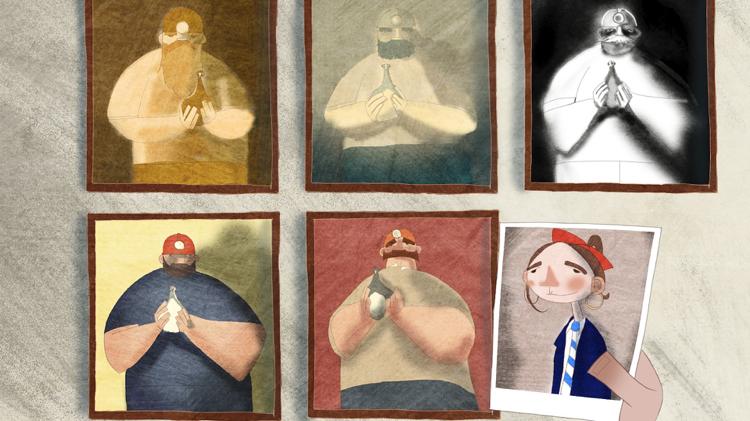 Some things are better done together. Two talented voices, Katherine Hearst (a Royal College of Art trained animation director and art director), and writer-producer Maria Pullicino collaborated to present an animated version of socially realistic issues - still prominent in the wake of Brexit.
Funded by Film and Television Charity and Arts Council England, Eddie and Frankie short is a coming-of-age story set against the backdrop of the pit closures in the northeast of England in the early '90s.
Like most girls, Frankie loves her Dad. She wants to be like him, she wants to impress him. She's 13 and looking for a role model, but Eddie's in crisis himself. He's just been made redundant and his world has been turned upside down.
The whole project kicked off years ago when Hearst came across some articles her father had written about the miner's strike in Easington Colliery.  More extensive research (archival footage, documentary photographs, interviews) made the will to craft a film -albeit under the more playful medium of animation- more imminent.
Talking about the writing process to Zippy Frames, Katherine Hearst revealed a collaborative proposal with Maria Pullicino; lots of scripts and drafts went over between them, and a weekly meeting between the two added to the process. Hearst and Pullicino storyboarded together, working with sketches on blank postcards.
The 'Frankie' character was initially a boy, referenced by Stephen Daldry's Billy Elliot and Ken Loach's Kes. However, the creative duo realized how much more interesting it would be if Frankie were a girl -new conflicts around gender identity would then arise (the remnant of which is the boys' school uniform and the tie Frankie wears, a distinct male role model for both school and work).
The design (an overt reference to Cartoon Saloon aesthetics) took a year to finalize, with hand-crafted watercolor backgrounds with 2D digital (Photoshop)  animation.
A lot of depictions of the industrial north in popular culture are often drained of colour and quite grim- I wanted my design to be beautiful and intensely colourful. I came across John Bulmer's photographic series 'The North' , it featured pastel coloured images of the North of England in the 1960s, I borrowed this palette of muted blues and small splashes of bright red/or orange - Katherine Hearst
Watch Eddie & Frankie:
The result is both a poignant and tender animation short, which wisely concentrates on a personal story (father and daughter), without for a moment forgetting its social surroundings. There are lessons to be learned here: one of them is that role model following won't really work if a strong personal connection is absent. Employing both a nostalgic look ('90s cameras would really look ancient in the age of selfies) but going dramatic and confrontational when needed, Eddie & Frankie is a testament to the calamities social abandonment can bring to human relationships -and the emotional fight you need to conduct if you wish not to be left behind.
Vassilis Kroustallis
CREDITS
written and produced by: Maria Pullicino | Directed and designed by: Katherine Hearst | Animation by: Katherine Hearst, Diana Gradinaru, Alena Streleva | Music by: Marian Mentrup |  Backgrounds by: Josh Saunders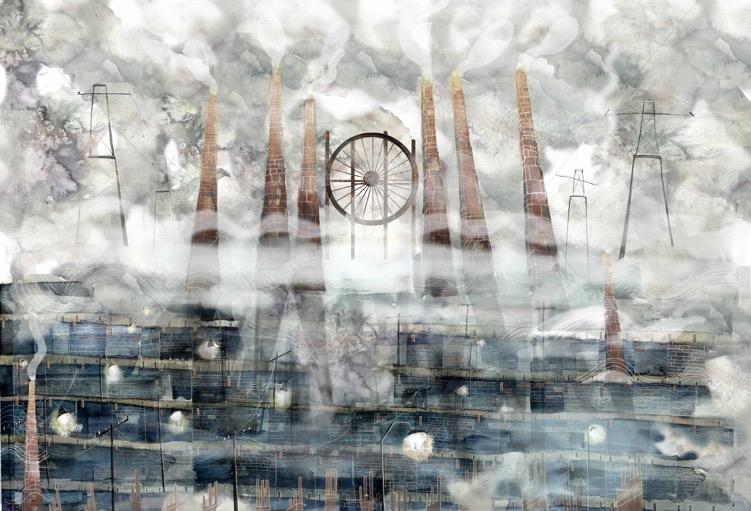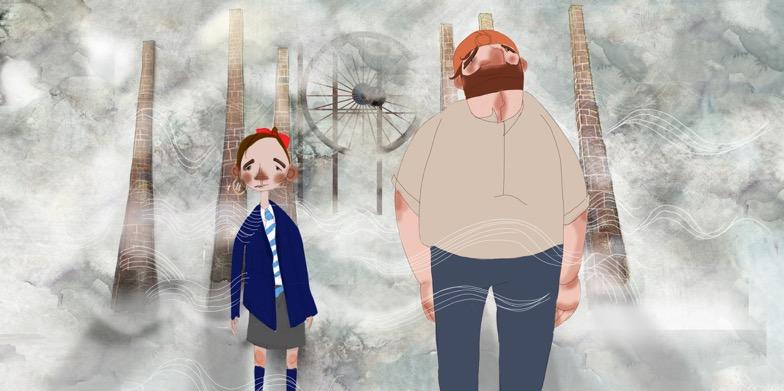 SIGN UP: Want to read more free articles like this? Sign up for Our Newsletter
Read More About: