Shorts
Escape Velocity by Tamás Rebák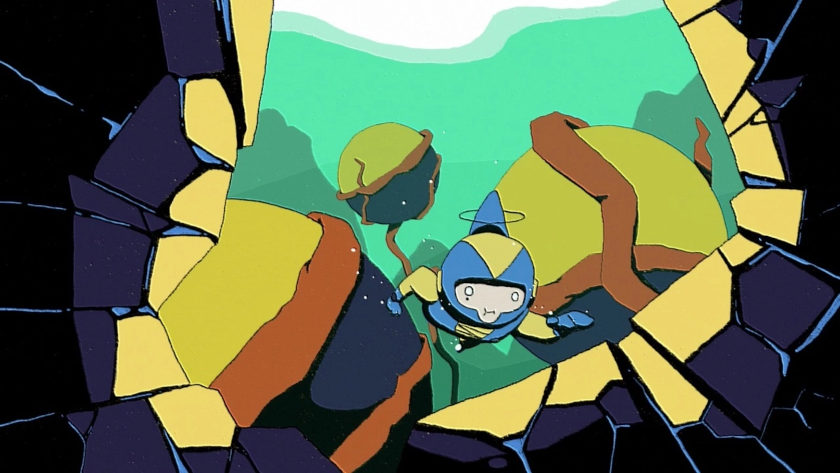 Budapest-based animation director Tamás Rebák crafts a sci-fi story of an astronaut who must reach his space shuttle before a mysterious beast catches him.  Completed at Budapest National University, the story is described by its creator as 'an allegorical story of letting go, with a little twist at the end'.
Watch Escape Velocity:
Film Review (Vassilis Kroustallis):
The film feels like part of both our familiar and our unknown world. The adrenaline in the main character is reflected in its pertinent music and sound design, while the saturated, contrasting colors point toward a space where everything needs to be part of a battle. Both the main character and the beast are designed to evoke similarities with a more earthly part, and that finely serves the story's narrative as well. It is a richly made personal adventure, where narrative flows seamlessly from one scene to the next, and an ending that gives its own, bittersweet version of past friendship.
SIGN UP: Want to read more free articles like this? Sign up for Our Newsletter
Read More About: