Shorts
Family Portrait by Lea Vidakovic Review: A House Is Not A Home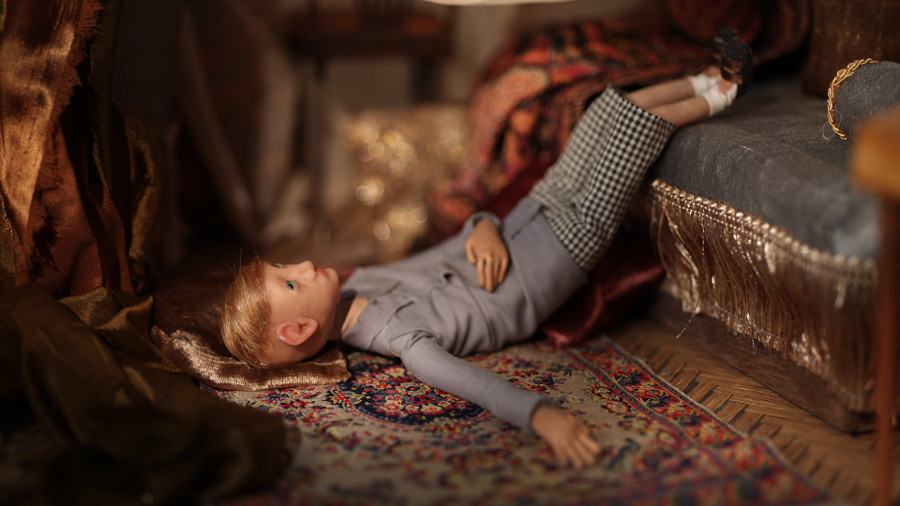 It takes some courage to have a 10+ puppet film in a narrative full of stasis and make it work. Croatian animation artist and director Lea Vidakovic expands admiringly her directing canvas from the triptych of her 2012 animated film 'Sisters' to her latest stop-motion 'Family Portrait', in competition at Animafest Zagreb 2023.
In the 15-minute no-dialogue film, a co-production of Adriatic Animation (Croatia), Vivement Lundi! (France) and Biberche Productions (Serbia), the collapse of the Austro-Hungarian empire coincides with the collapse of a home. Andras and his daughter Zsofia need to face the 'intruders', his brother Zoltan and his very big family suddenly moving to their home -not your ordinary Sunday evening pastime.
And what a home. Place in Lea Vidakovic's is as immaculately designed and adorned as ever (no wonder she uses her sets and props in her Zagreb installation). It is also, far from being a beauty factor in disintegration, the narrative force that moves the film forward. The multitude of people suddenly arriving almost never interact directly with each other, let alone fight, etc (unlike Joseph Pierce's similarly themed 'A Family Portrait'); they are instead moved by the intricacies of the house as if to find novel ways to destroy it -and destroy the lives of its inhabitants in turn.
Watch 'The Family Portrait' Making of:
Vidakovic cares for the house, and lights it (she's her own DP, along with Damien Buquen) as if it were a candy ready for consumption. The real candies in the film fare a much worse fate, and the animals in 'Family Portrait' are either noisy bystanders or victims of bad intentions.
This is not a film in which a feeling of general despair predominates; this is an active investigation instead into the modes of how to carefully destroy anything worth destroying, and be proud as a result. A slightly dark look is inherent in the proceedings, but both the meticulously realistic, period-appropriate puppet design and their own placement in the scene don't lead to grotesque here. They are rather laidback characters (observe how many times children rest on the floor), rather unaware of future events but still feeling the unease -and trying to make the most morbid of it.
The film's rhythm appropriately escalates in its third act, with crosscutting between the different acts (including sexual acts). Music is pertinently absent till almost the end when a violin takes its own diegetic role (and a Hungarian folk tale follows the film to the end credits). 
'The Family Portrait' is a quietly tantalizing film that makes us the favor of watching a real family portrait (addressing the audience) in the end, but will still keep us at arm's distance from its characters. As if warning us that a general malaise is about to come, and that we should be safe enough. A visually magnetic and intellectually permeating film.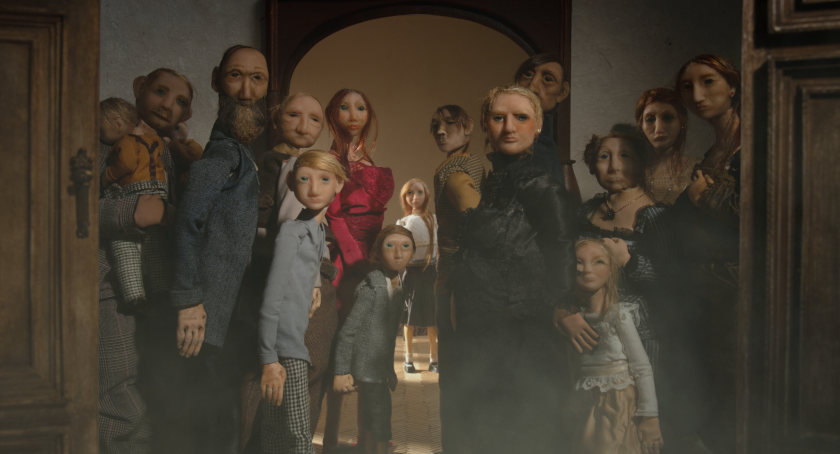 'Family Portrait' screens in competition at Animafest Zagreb 2023.
SIGN UP: Want to read more free articles like this? Sign up for Our Newsletter