Shorts
Fight! by Emma De Swaef and Marc James Roels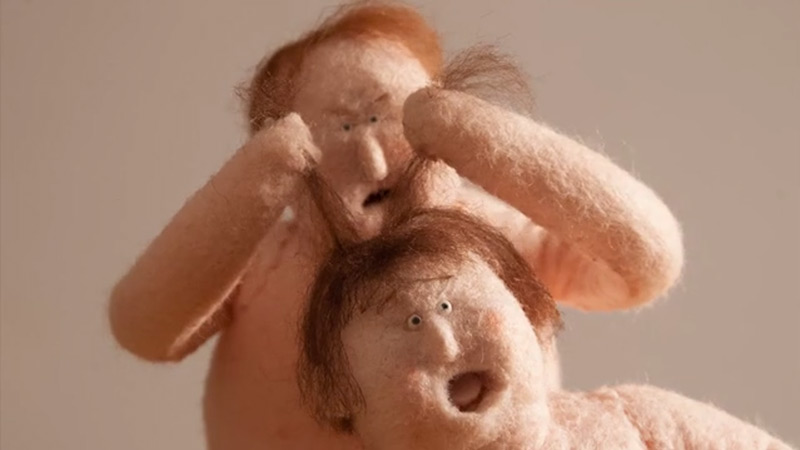 After the hugely successful and Cartoon D'Or awarded Oh, Willy, Emma de Swaef and Marc James Roels animate the trailer for 2013 Festival National du Film d'Animation (9-15 December 2013, Bruz/Rennes Metropole).
The two hairy and fluffy figures who fight like there's no tomorrow (but never forget to have a beer afterwards) seem to defy gravity itself. It is no wonder that a ladder plays the most dramatic role in their ascension toward festival immortality.
The film was made as part of Emma De Swaef's Tokyo JAPIC residency programme.
Read More About: