Shorts
Forever by Mitch McGlocklin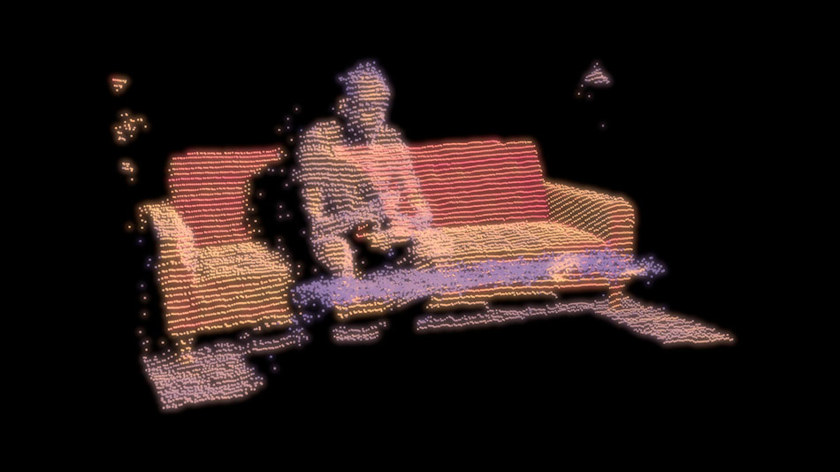 US indie animation director Mitch McGlocklin investigates the space between personal and technological, the end of personal creation and possibly the beginning of another in his 3D computer animation film, Forever.
In the film, a call from an insurance company tells the character that he is no longer insurable; this creates a (fruitful) period of introspection for the individual in question.
Watch Forever by Mitch McGlocklin:
"Forever" is deep and dense, it conveys various emotions, questions the audience, it is the layered tale of the disembodiment of our world through algorithms and artificial intelligence - addressing it from a political, visual and philosophical perspective. The stunning, abstract, pointillist animation highlights that loss of meaning, of bearings as it is now a machine that observes and makes decision about our own lives, based on data. This panoptic fantasy has become reality, the invasion of our private lives is extremely potent and made tangible through the point of view of AI - MIcth McGlocklin
Individual scenes were captured using LIDAR software to create point clouds, and animation and further processing followed in Houdini software. The result is both meditative and immersive at the same time.
Mitch McGlocklin is a filmmaker working with new technologies to create unique and visually stunning images, with an MFA in Animation and Digital Art from USC's School of Cinematic Arts
SIGN UP: Want to read more free articles like this? Sign up for Our Newsletter
Read More About: