Shorts
Fragments by Mark Neeley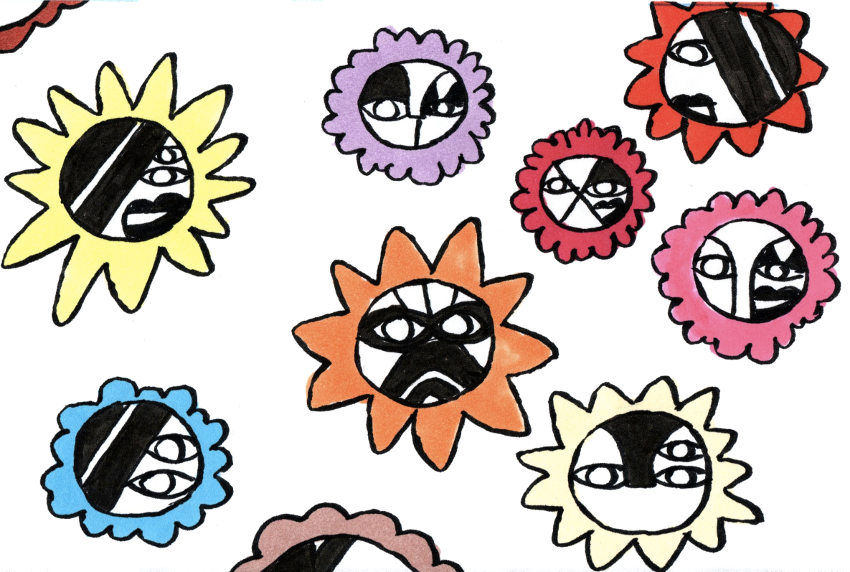 Here's an animated short film exploring the process of how spontaneously occurring events synchronize with each other due to timing and nostalgia. In Fragments by Mark Neeley hand-drawn/painted animation is featured, along with sequences animated over top of 35mm film slides.
Watch Fragments by Mark Neeley:
Everything in the film was a personal experience and happened in a sequential order as a confluence of sporadic events, Mark Neeley explains to Zippy Frames. "I had acquired an old 1970s Minolta film camera from my father. I was sort of enamored with experimenting with 35mm film around that time, so my wife and I took it during our trip to Southern California. It was truly a whirlwind couple of weeks, which more or less directly inspired telling the story through the film."
Τhe cat incident also really happened after the trip ended. "However, I wanted the characters and events in the film to be sort of "stand ins" and open for interpretation, rather than openly advertising it as "personal". This is why, for example, you never see the face of the protagonist.
The film took a year to make, and even though Neeley describes it as "technically pretty straightforward" it was still a laborious frame by frame process. Originally, the entire film was just going to be those sequences where the photographs become animated. "The idea hit me when we were shooting out in the desert at the incredibly beautiful Joshua Tree ... I thought about taking the developed film and making an "animated sketchbook" of sorts. It wasn't until we returned from the trip and those events with our cat happened out of the blue. I had already started animating with the film slides, but it became difficult not to conflate the two events", The final result weaves the two events into a concept that tells the whole story.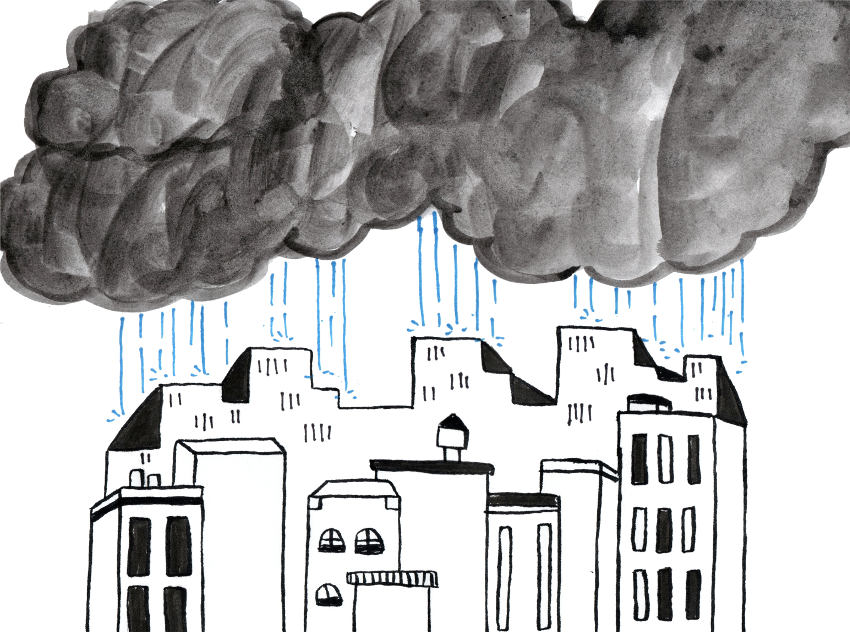 The photograph sequence went pretty swiftly once Neeley got hold of the technique he wanted to use. "I wanted that part to be just as a handmade as the rest of the film, so the process was simply taping the 35mm slides down to the animation disc and carefully drawing over top. I did feel obliged to stay true to the photographs in bringing it to life with subtle movement, and I liked first recreating it in black & white and then to color (especially using watercolor for water and such)." He admits that the most challenging part was picking up all of minor details and intricacies found in the photographs ("it was difficult, even being underlit by the lightbox").
Yohei Shikano's soundtrack stands out with its relevance and variety, and was mostly conducted in Shikano's home garden studio. Neeley describes it as an amazing experience. "I gave him a little bit of musical direction and threw around some references, but mostly I wanted him to have the freedom to score the soundtrack as he saw fit. I had a sort of a hazily psychedelic, vintage SoCal vibe in mind for the music, and Yohei is based in Los Angeles". The Brian Wilson (The Beach Boys) sound gave the inspiration for a sort of mini-suite with three different themes interwoven into one. Musician friends together helped compose the soundtrack with upright bass, percussion, harmonica, and guitar, among other instruments.
Would this film be conceived as a quarantine film, like travelling and now staying back home? Not really in essence, but it could help. With all festivals now being cancelled/pushed back a year, Neeley hopes "being able to stream the film online has provided some pleasure to people while home quarantined during this time". It is almost one year since the trip occurred. Time to stay home -until you go back.
Film Review (Vassilis Kroustallis):
The title could even be misleading. Even though there are fragmentary episodes, all instances in Mark Neeley's delightful travelogue are souvenirs of a journey everyone would like to get -and come back home, hopefully richer and full of experiences. The film integrates both a Simon the Cat drawing aesthetic plus drawing on film, and the juxtaposition still looks congenial. There's also a treat in putting together drawn-on-film animated sequences and their 35mm still counterparts; it is as if the whole L.A. experience came in to life in an animated form. With a soundtrack by Yohei Shikano that lifts up the film in every way imaginable, Fragments plays lightly with our narrative expectations and our contrasting needs to both leave our place and stay home with our family, friends and pets -and it serves nicely both purposes.
About Mark Neeley
Animator and illustrator from Cincinnati, Ohio. In addition to creating independent animated films, he makes commercial projects ranging from advertisements and promos to music videos and visual experiments. Additionally, collaborative films from  youth animation program "Floating Shape Workshop" have been screened at local and international film festivals. His illustration work has included poster design and various print/publishing outlets (picture books, flipbooks, postcards, advertisements and promotional materials). He is currently producing animation for a series called "The Aquarium Drunkard Picture Show" (the first episode of which now streaming). It is a "visual collage" of found footage, musical performances, and my own animated interlude sequences, in partnership with Aquarium Drunkard, an influential music & arts website

SIGN UP: Want to read more free articles like this? Sign up for Our Newsletter
Read More About: