Shorts
Goodbye Rabbit, Hop Hop by Caleb Wood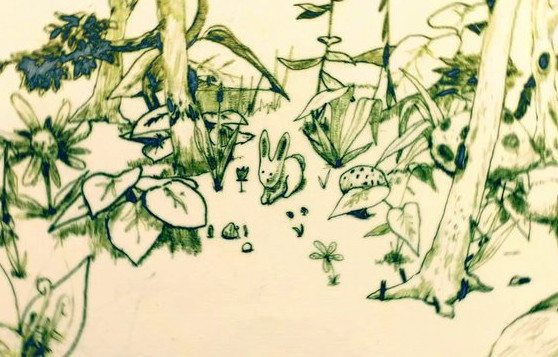 A mind in the city looks inward, and escapes into the rabbit's domain.
A definitive walk into the unknown, Goodbye Rabbit Hop Hop will never give a definitive answer why the rabbit's domain is so privileged - yet you can clearly see that its many excellent acts of metamorphosis during the day lure a weary urban traveler.
The film portrays a simple yet odd environment which can never be possessed, despite the intervening hand and bodily efforts.
This work by Minnesota independent animator  Caleb Wood was created with support from "Animation Artist in Residence Tokyo 2012-2013", part of the Japanese Agency for Cultural Affairs "International Invitation Program for Animation Artists 2013".
Read More About: