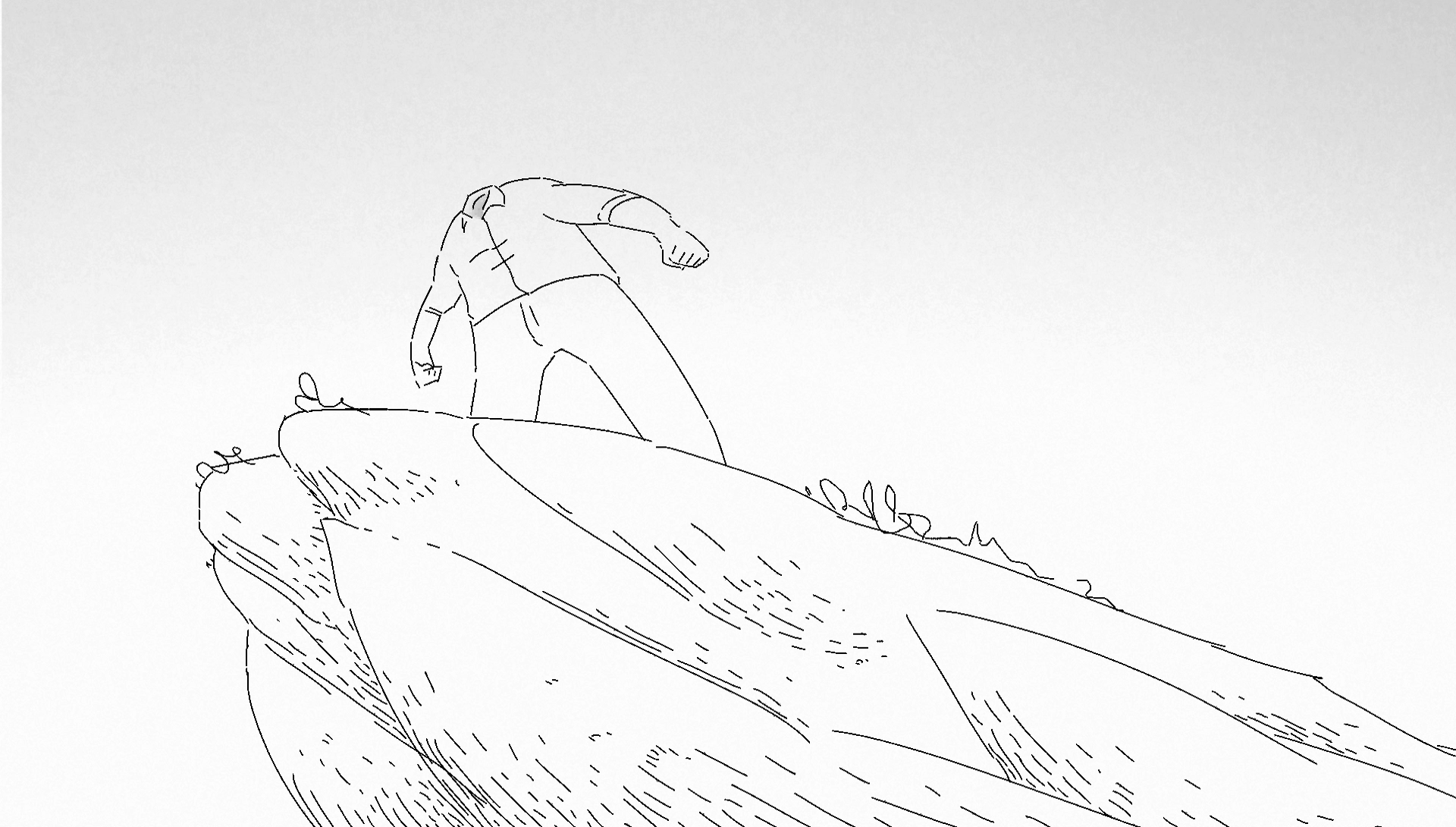 What is it to separate oneself from your head? Watch Head by Israeli animator Stav Levi.
A bald and disheartened man stands on the edge of the ocean and decides to get rid of his head. Sadly, his decision has unfortunate consequences.
 Inspired by the short comics story 'A Little Bit', Head by Stav Levi explores (in 2D animation) questions of independence, guilt and finally digression  (in that order).
Simple and almost fragmented in its artistic design, the film defines the two different characters as opposing poles (or sides of one and the same character) in a bitter story of pain, love and abandonment.
 Head was animated in TVPaint. Part of the creative process is shown below:
Stav Levi was born in Israel in 1988.  He is a graduate (2015) of the  Bezalel Academy of Arts and Design, department of Animation, and he now works as a freelancer. Head has won Best Short Animation Award Jerusalem Film Festival, and has been selected in more than 50 festivals worldwide.