Shorts
Hold Me Tight by Mélanie Robert-Tourneur (First Look)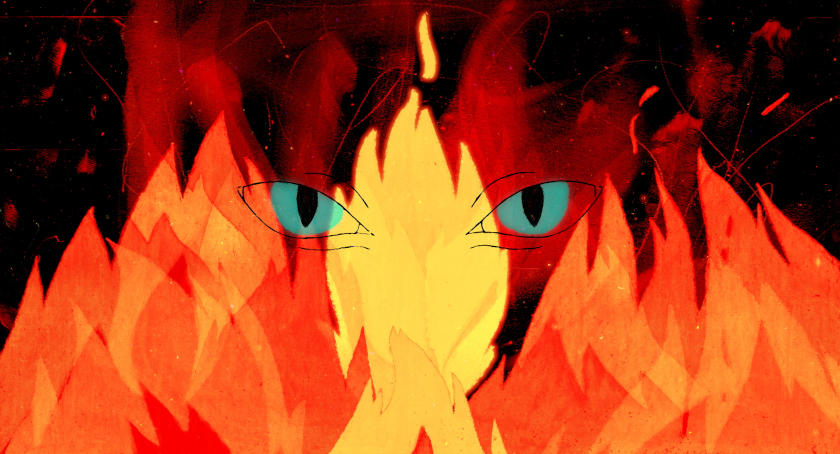 Mélanie Tourneur is a Belgian animation filmmaker to take notice of. Born in Liège, and studying animation in Paris (LISAA - L'Institut Supérieur des Arts Appliqués). Her affinity of combining the wild element with the empathetic can be clearly seen in her film Looper (co-directed by Eva Doroeck, watch it here).
Her new film, Hold Me Tight, explores the contrasting elements of the bizarre and the congenial.
In the heart of a dark forest, two silhouettes meet, attract and repel each other in an explosive bridal parade. "Hold Me Tight" is a bittersweet romance - Film Synopsis
Produced by Vivi Films and La Clairière Ouest, the 2D computer animated Hold Me Tight screens both at Anima Brussels (9-21 February 2021, National Competition) and at SXSW Festival (18-20 March 2021, Animated Shorts Competition).
Here's the stylized and fiery trailer for the film
Watch Hold Me Tight trailer:


CREDITS:
Hold Me Tight (6', 2021)
Director-screenplay: Mélanie ROBERT | Editor Liyo GONG |  Music Lucas VERREMAN | Production Vivi Film and La Clairière Ouest.
Distributor Miyu Distribution.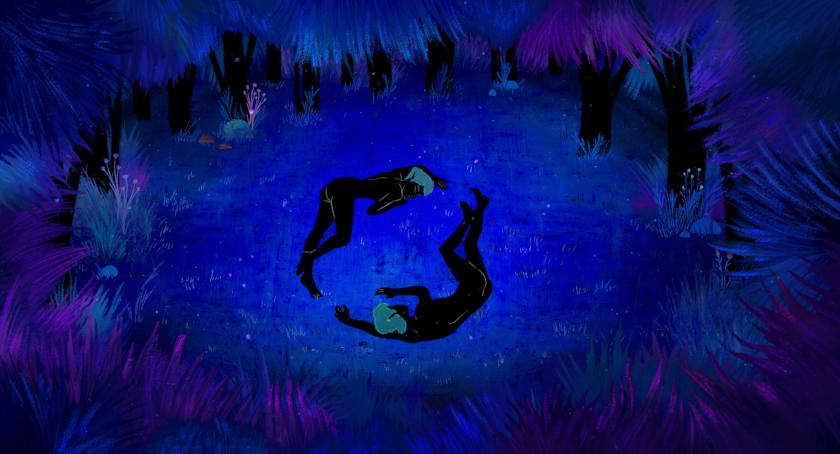 SIGN UP: Want to read more free articles like this? Sign up for Our Newsletter