Shorts
House Wanders, Bird Water Full by Veronika Samartseva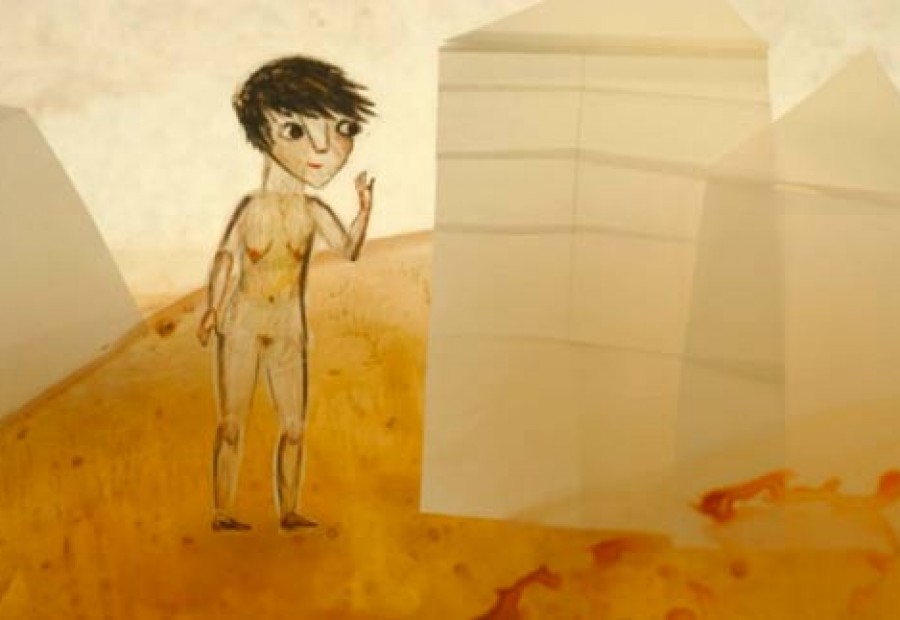 On a plunge into the inner world and a peculiar guest.
House Wanders, Bird Water Full begins as exercise in boredom, and then delves deep into its cutout figures to redefine the world (and the colors) of its main character. This experimental short dresses its female naked character with clothes, curiosity and experience; and all this via a gentle touch and transformation of paperwork (with a little help from bird water).
Veronika Samartseva is a Russian animator, who has studied animation at Konrad Wolf University, and now part of Talking Animals. House Wanders, Bird Water Full is her 2011 graduation film.
CREDITS:
Wandernd Haus Voll Vogelwascher
Production:HFF "Konrad Wolf" Potsdam-Babelsberg & Veronika Samartseva, 2011
Music. Marian Mentrup
Sound Design: Michal Krajczok
Read More About: