Shorts
I Am Tom Moody by Ainslie Henderson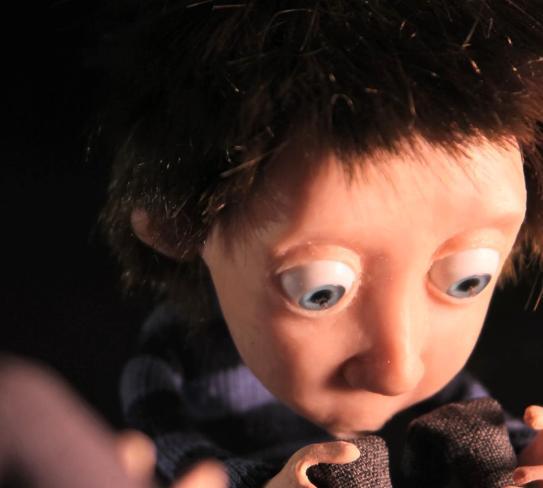 A surreal trip through the subconscious of a stifled musician as he struggles to sing.
Fragile and sensitive, I Am Tom Moody with its big blue puppet eyes tells with utmost concern a well-known story of hesitation and identity search. The film literally represents childhood pleasures as present disasters (the rain of icecream cones falling upside-down), and visualizes small egos that haunt one's own voice.
The short exquisitively balances one's own demons with the need to move forward, and reconcile both present and past selves -both on the empty stage.
Ainslie Henderson has a history as a UK singer and musician, yet his recent animation honors inlcude a BAFTA Award (along with Will Anderson) for The Making of Longbird. His I Am Tom Moody was nominated for a 2014 BAFTA Award.
Read More About: