Shorts
PPSD by Joseph Pierce and Arno Salters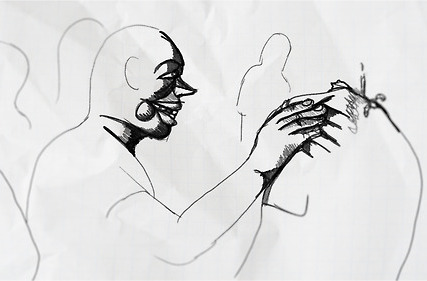 Arno Salters is a French-British director, born in 1979. He co-created PPSD of Burning House  group with Joseph Pierce ,a UK animator who ponders on the specific value of institutions such as a family.
Pierce's  Cartoon D'Or-nominated short is the brilliantly subversive  Family Portrait.
The 2D, rotoscoped PPSD has the right amount of visual grotesque and color alternation to match its party hangover theme, to the point of making the stress disorder experience a welcome thing.

CREDITS:
Directed by Arno Salters / Animated by Joseph Pierce / Choreography and performance by Olivier Casamayou @ I Could Never be a Dancer / Edited by Paul Hardcastle / Produced by Stink Paris / Label - Naive (2013)
Read More About: