Shorts
Edith Piaf Said it Better Than Me by Joseph Wallace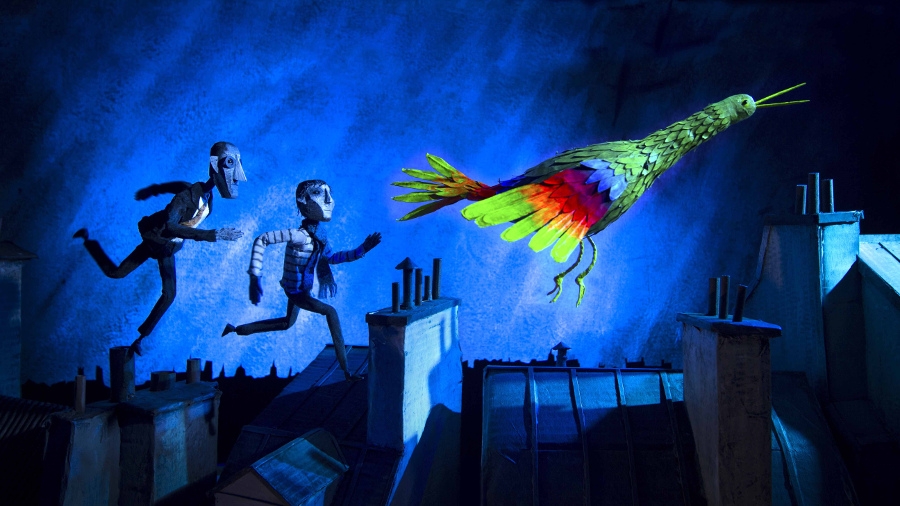 BAFTA-nominated animation director Joseph Wallace has created a deeply cinematic stop- motion music video for the legendary American pop band, Sparks,  'Edith Piaf (Said It Better Than Me).
Paris-raised British animator makes a moody, noir-like dream atmosphere, in which band members Ron and Russell find themselves in pursuit of something beyond their grasp.
I didn't want to illustrate the song too literally as the lyrics were fairly clear and the sentiment was really strong for me, so I tried to create a metaphor that would almost visually score the music and hopefully enhance the meaning of the song - Joseph Wallace

The video was made within only 6 weeks of work, using wiry puppets, cardboard sets and painted backgrounds. Fear for the unknown is a familiar trope in Joseph Wallace's work, especially in The Man Who Was Afraid of Falling. But, in Edith Piaf (Said it Better Than Me) this fear has been conquered, and the journey begins.
Watch Edith Piaf Said It Better Than Me
Edith Piaf (Said It Better Than Me)'comes from the Spark's album 'Hippopotamus'.
Check the Making of Edith Piaf Said It Better Than Me
SIGN UP: Want to read more free articles like this? Sign up for Our Newsletter
Read More About: