Shorts
Le fantôme de l'apéro: skeleton love from France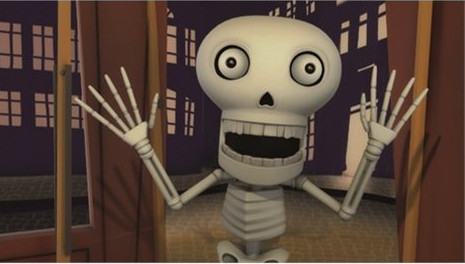 A hedonistic skeleton returns among the living and, eager for a good time, meets a beautiful stranger. Love conquers death!
 Paul Alexandre, Tolga Ari, Pierre Chomarat, David Dangin, Mathieu Hassan, Hadrien Ledieu and Nicolas Malovec direct this atmospheric (yet adult) short of love and mishap. The soundtrack by Pierre Jean Beaudoin fits the film like a glove.
 The French production company La Station Animation is responsible for the production of Le fantôme de l'apéro.
La Station Animation  has executively produced The Illusionnist (Sylvain Chomet), and now executively procudes the Annecy-awarded documentary animation, Approved for Adoption.
Read More About: