Shorts
Le Gouffre by Lighting Boy Studio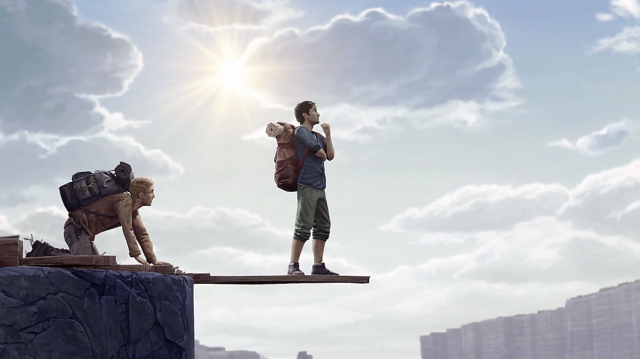 his the first animated short film produced and directed by Lightning Boy Studio, a young creative team based in Montreal. The film tells the story of two spirited travelers who come across an incredibly wide chasm on their journey and decide to build a bridge to cross it.
This jaw-dropping 3D computer animation short by Carl Beauchemin, Thomas Chrétien and David Forest is the result of a crowdfunding campaign back in August 2013, in which the 3 artists amassed the sum of $25 000.
Visceral to the core, what impresses in the film is not just its visual merits, which uses its 3D computer animation to successfully register bodily intensity and the heat of the moment.
Its narrative needs here special praise for its ability to employ a three-act structure (problem set-up, adventurous common path and personal dilemmas and resolution) for a life-and-death issue in just 10 minutes.
Watch the Journey Behind Le Gouffre:
CREDITS
Directed by : Carl Beauchemin, Thomas Chrétien, David Forest
Music : Dan Cullen, Deryn Cullen
Foley and Sound Design : Mark Donis
Animation and Rigging : Carl Beauchemin
Art Direction and Animation : David Forest
Visual Effects and Compositing : Thomas Chrétien
Voice Actors : Nicolas Charbonneaux, Charles-André Gaudreau, Élisabeth Forest
Final Sound Mixing : Jean-Pierre Bissonnette
Online : Birck Fulham