Shorts
Le taxidermiste: strange sadness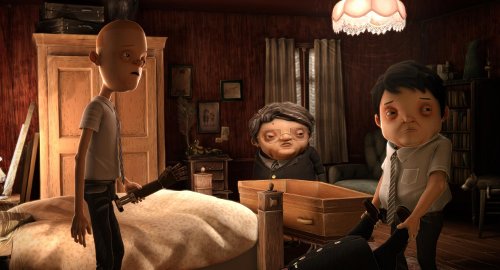 The Taxidermist is the CG story of an old woman who wants to pay her last respects to her husband, himself a taxidermist.
She welcomes a team of funeral directors at her home, a strange apartment full of dead animals. It's time to get the body and perform the ceremony. It's time to say goodbye to what is left behind.
Paulin Cointot, Dorianne Fibleuil, Antoine Robert and Maud Sertour have directed this warm-colored but strange, and full of dead animals film.  In a place where only an annoying fly reminds of the living, space is not enough for a coffin to enter the room.
Still, there is enough space to conduct a homely funeral.
Read More About: