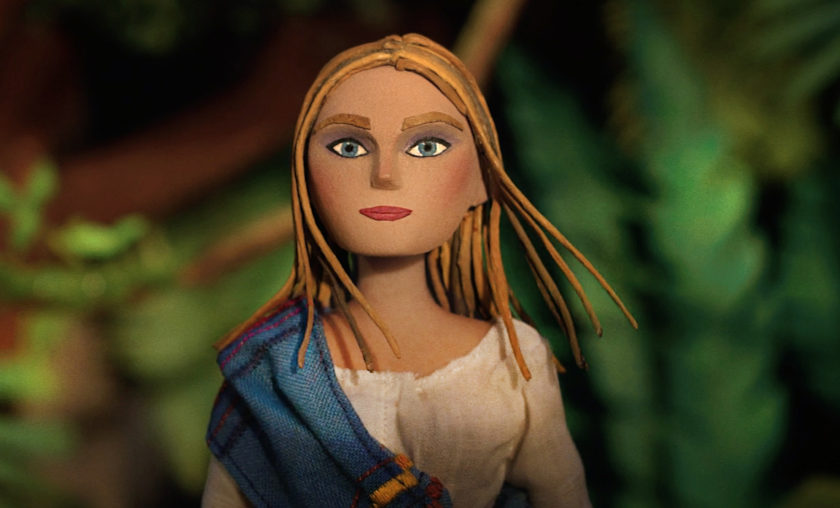 Produced by Petra Iványi from FILMTEAM the Hungarian director duo, Attila Hartung and Péter Vácz created the mixed media (live-action & stop-motion) commercial for the new Mantaro coffee brand.
As a girl sips her morning coffee she finds herself in the magical forests of South America.
The Rabbit & Deer director (watch the film here)  Péter Vácz and his team was given the chance to create the stop-motion part of the commercial. It was commissioned by the only Hungarian coffee distributor Mocca Negra company, who decided to create a new premium coffee brand with a South-American (Inca) inspiration. The direct contact with the clients (no ad agency involved) made the communication in this case easier and faster.
My director colleague Attila Hartung invited me to join him to direct the mystical jungle part of this exciting Hungarian coffee commercial and bring all the animals to life from the brand's new package designs. It's a rare opportunity to create a stop-motion animated ad and even more rare to have such great material and a brave client who gives enough artistic freedom. Thanks to the clients forward thinking and openness there was enough time to create the ad with the time-consuming stop-motion technique -Péter Vácz
Watch Mantaro:
The Making of the Film
CREDITS:
Production company: FILMTEAM
Producers: István Major, Petra Iványi | live-action director: Attila Hartung
animation director: Péter Vácz | dop: Kristóf M. Deák | composer: Dávid Konsiczky | editor: Péter Duszka | sound designer: Péter Benjámin Lukács | colorist: Szilárd Tőtszegi |location manager: Surányi Dávid

STOP-MOTION ANIMATION CREW
production manager: Dániel Huszár | dop: Tamás Sándor Kovács | animation: Péter Vácz, Kása Károly Papp | puppet designs & armature: Péter Vácz | needle-felted puppets: Liliána Szepes | sets created by: Milán Kopasz | props: Fruzsi Zángó, Boglárka Báthory, Milán Kopasz | clothes: Luca Jeli, Kati Egely, Edit Molnári | silicone casting: Gergő Lengyel
animatic: Attila Bertóti, Péter Vácz | compositing: Dániel Huszár, Attila Bertóti | additional help: Ádám Virágh, Nándor Holp