Shorts
Mémorable by Bruno Collet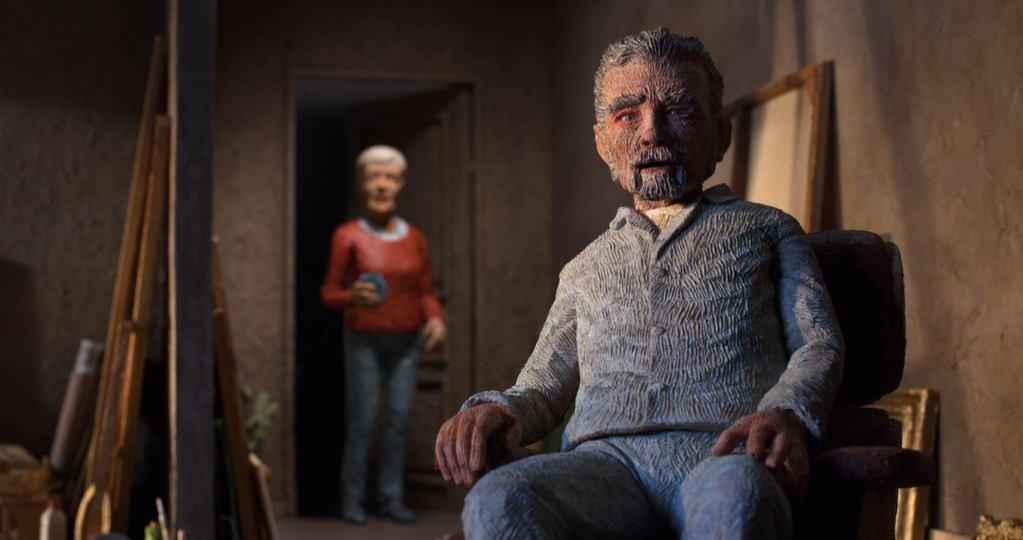 Armed with 30 awards at international festivals, the new 12-minute  stop-motion film Mémorable by Bruno Collet has been both Oscar-qualifying and shortlisted for the French Cesar awards.
Louis, a painter, tries to live with Alzheimer's disease. How does his gaze evolve?
Here the trailer:


I wanted to place myself in the patient's head. I had only seen an outside look, often the look of the caregiver, the person who accompanies - often the woman - who will try to maintain the memory of her husband or help him to find memories. I discovered how the actor Peter Falk try to live with Alzheimer through painting. And I came across paintings by the painter William Utermohlen. It's the main starting point. It was the first time that I saw self-portraits of a patient who draws his face like this until he is hospitalized. I told myself that there was really a different angle to propose on the disease ...Bruno Collet
Mémorable  mixes animated puppets and computer-generated 3D special effects. It was made in Rennes, in Brittany, where the production of sets and puppets, filming and post-production lasted 12 months. The original music was composed by Nicolas Martin. French Actors André Wilms and Dominique Reymond lend their voices to the main characters of Louis and his wife, Michelle.
Watch the Making of Mémorable

This is Bruno Collet's sixth animated short film. A graduate of the Beaux-Arts in Rennes, he notably directed
Le Dos au mur,
awarded at the Cannes Critics' Week in 2001,
The Day of glory
…  (2007) - an animated puppet film about the statuary of the WW1 - and 
The Little Dragon
'(2009), a stop-motion tribute to Bruce Lee multi-award winning.
Memorable is produced by the French company Vivement Lundi! and the 230.000 € budget was funded by France 2, the CNC, the Brittany Region, the Department of Côtes d'Armor, TVR, Tébéo and TébéSud, Procirep and Angoa.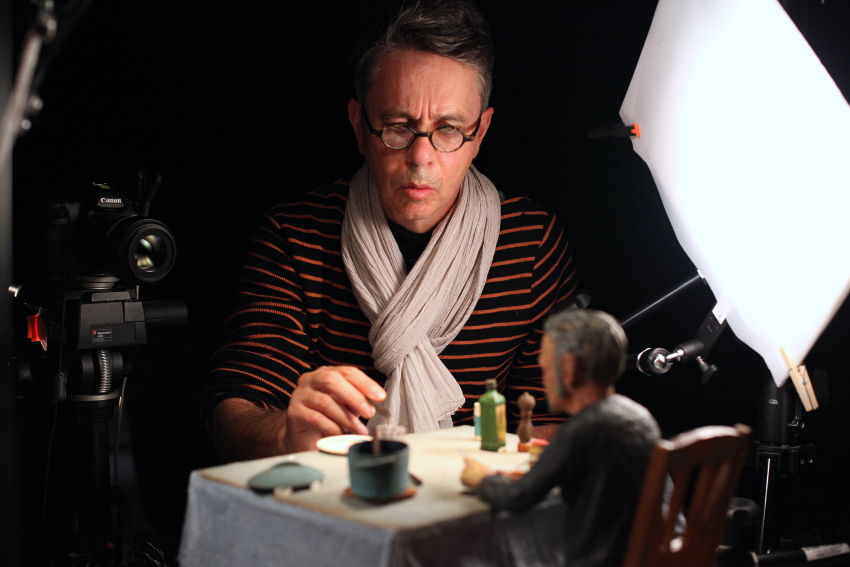 Film Review (Vassilis Kroustallis):
This is an elegy of lost and found material; brush strokes, a series of post-its abandoned on the floor, words and phrases that twist their original meaning. Whatever Bruno Collet does with his sensitive material, it is to tell a story in media res. Not a story of total confusion, never a story of sympathy; Mémorable is the bits and pieces of visual memory turned into the haptic environment; the kitchen instrument you touch, the self-perceived gun you wish to use, and, of course, the hands you use to paint.  With the strings underscoring the need for artistic unity, and  a character design that evokes at all times Louis' profession, Mémorable may even be an optimistic film to express the relation of art and frail personality. It certainly is a vigilant orchestration of life materials, images, paintings and sounds and a perceptive film. 

SIGN UP: Want to read more free articles like this? Sign up for Our Newsletter
Read More About: