Shorts
Mountain Spirits by Yin Fu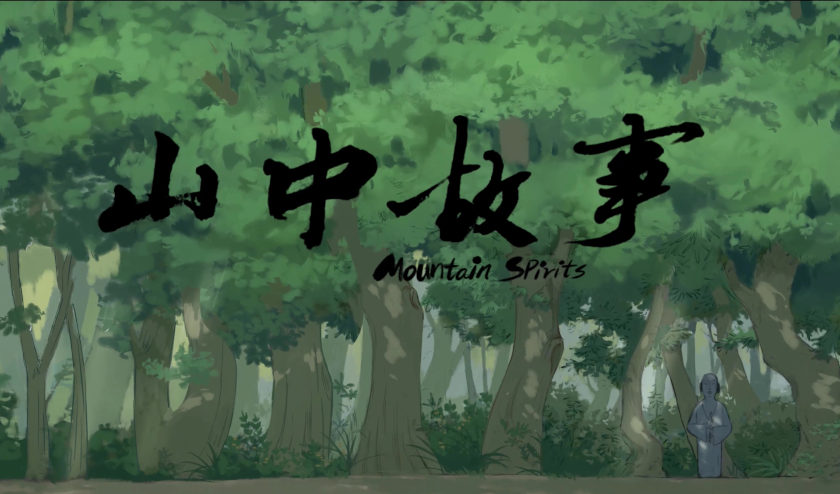 This is a story told with sensitivity and compassion. Chinese artist Yin Fu directs 'Mountain Spirits', a 2D animation short about sons, fathers, and monsters -all taking place in the countryside.
In a mountain village in southwest China, Nan returns home with his wife and children to visit his relatives. However, his son Xiaowen suddenly finds a strange 'monster' while playing in the village. When Nan is unaware of what is happening, Nan's father reveals a story about Nan's childhood. It turns out that Nan, who grew up in the mountains as a child, had a predestined relationship with the 'monster' in the mountains, so Nan began to tell this part of his childhood story... - Film Synopsis
Yin Fu talks to Zippy Frames.
ZF: Was the idea original or based on actual events, personal or otherwise? Do the backgrounds reflect an actual Chinese setting you've visited?
YF: The original idea was a story about a boy and a genie in a completely fictional world. But as we discussed the story later, we realized that the story could relate to our real life, making it more empathetic to the audience. A lot of our background was inspired by traditional Chinese architecture, as well as a lot of natural scenes in southwest China.
ZF: What attracted you to the story? Was it the bonding between the boy and his father, the supernatural element, or the city and the mountains theme?
YF: There are all these, but what attracts me the most is the theme of the city and the mountains. Growing up in our generation, we have seen the development and change of cities, and how the expansion of cities has replaced the natural landscapes of our childhood. At the same time, we also feel the feeling of being away from our hometown through our parents and our own experiences, so the themes of cities and mountains relate to our life experiences and are the most attractive to me.
Watch Mountain Spirits:
ZF: How long did it take you to make and what were the challenges behind it?
YF: It took us a year to complete the film, and we did have a lot of difficulties in doing so. For example, we didn't have many members, the production schedule was very tight, and it was easy to encounter disagreements in the story polishing, everyone's work style and rhythm were different, and we once needed a lot of communication and mutual understanding, we also had low morale because the mid-term review results were not very good, and we still had not found a suitable composer to score the film when it was about to be released.
ZF: Did you use traditional, hand-drawn, or digital animation? Or both?
YF: We used digital animation. The software we used was mainly TVpaint and some 2D rigging animation in After Effects.
ZF: In all films, you need to leave something on the editing floor for various reasons. Did you have more ideas or scenes that eventually had to be left out of the finished film?
YF: Basically, there was none. Because we had a solid enough foundation in the script and storyboard stages, we didn't need to abandon many ideas or scenes, only a few minor rhythmic adjustments.
ZF: Do you want to audience to identify with the father or the child in the film?
YF: Both. We didn't presuppose too many audience opinions and just wanted to convey some of our own stories through this film. One of the things that surprised me very much was that the audience would have a lot of different interpretations of the film, even more, varied than we originally intended. So I don't want the audience to have a unanimous opinion; I just want the audience to empathize with the story, whether the audience would identify with the father or the child.
Credits:
'Mountain Spitits', 2D animation short, 2016 (10', China) | Directors: Qiwei Li, Zishan Huang, Yin Fu, Yuxuan Fu 

About Yin Fu:
Yin Fu studied at the Communication University of China (BFA in Animation) and the Savannah College of Art & Design (MFA in Animation). She has worked as a freelancer for Coca-Cola AR Project (2019), and Game Cinematic/NetEase Games (2021). Her films titled 'Mountain Spitits' (2016) and 'Strictly Bathroom' (2019) have participated at various festivals, and have won awards at Point Film Festival, Beijing Students Film Festival, and British Latitude Film Awards.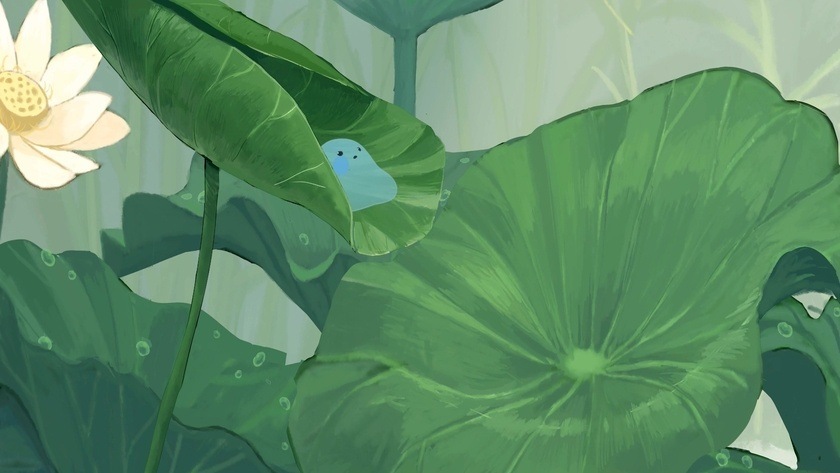 SIGN UP: Want to read more free articles like this? Sign up for Our Newsletter