Shorts
My Father's Room by Nari Yang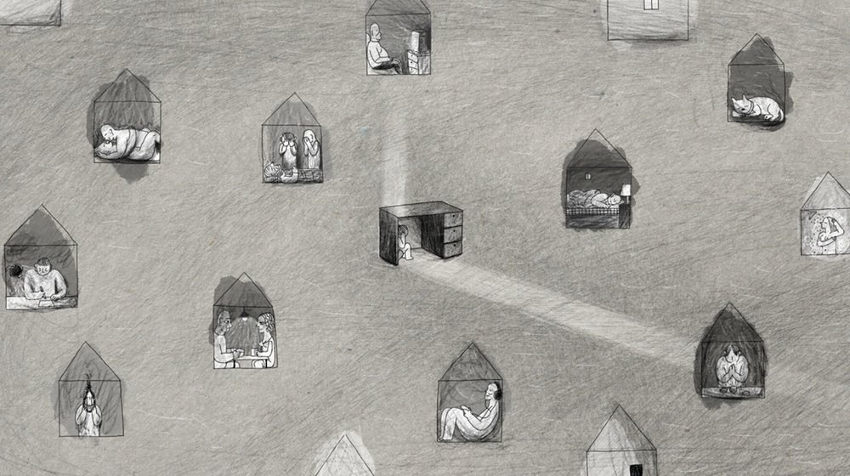 She was abused by her father during childhood. Since he left, the pain and anger had begun to fade. One day, unexpectedly, she was struck by a revelation about her father's life that cast her feelings about him into confusion.
Watch My Father's Room by Nari Yang.
About Nari Yang
Nari Jang was born in 1985. She graduated from Korea National University of Arts (K-ARTS) with an MA in 2016. My Father's Room is her third short animation, following Twingling (2010) and Home Sweet Home (2012).
Film Review (Vassilis Kroustallis)
What matters in My Father's Room are sizes and boxes to fit them in. The subject of abuse is potent (bringing to mind the more strenuous Anita Killi's Angry Man), yet Nari Yang dilutes this experiences as an exercise of your fitting in in your geometrical world, which is ready to collapse at each point. Size (growing bigger, being eliminated) is a paramount factor of attention and the mechanism that keeps both narration and the gray visuals in constant order. Never a depression study, My Father's Room is a meditation on bringing in the right memories and boxes to guide you when confronted by difficult situations. An evocative film

SIGN UP: Want to read more free articles like this? Sign up for Our Newsletter
Read More About: